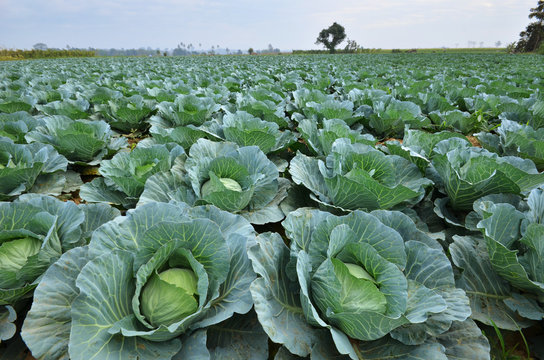 Kudakwashe Gwabanayi THE 2021/22 farming season dream of a bumper harvest is slowly becoming a nightmare.
In many areas, there was a lengthy dry spell in February that left crops distressed.
Farmers have started counting their losses and one would be forgiven for giving up.
However, for those that have irrigation systems, winter is the time to recoup. There is a huge chance to maximise.
However, one needs to be skilful in their approach as there are high chances of going for something that may be flooded in the market.
Wheat/barley Framers who have been into wheat production for the past three years have been smiling all the way to the bank. Despite the crop's price being controlled by the government, farmers earned as much as US$22 per invested US$1.
However, wheat or barley requires precision. Global agricultural practices must be followed to the book to get good return. The land preparation must be on point; fertiliser application must be enough while chemical intervals must be done on time.
Due care must be taken to ensure there are no weeds.
But above all, harvesting must be done in good time because there are so many threats to wheat production after September like veld fires and early rains among others.
In addition, one needs a properly working combine harvester that does not leave much grain in the field to achieve maximum yield. This of course applies to those, who have vast acres of land like 40 hectares and above. Those with smaller pieces of land may also try wheat but it would be better to go for market gardening.
Cabbages/broccoli/lettuce What farmers need to appreciate is that the business is risky. In winter there are frost fears which must be mitigated. The brassicas family of arugula, bok choy, broccoli, cabbage, cauliflower, kale, radishes, and swiss chardthrivein winter. Unfortunately, many farmers want to do these crops because of their low input and high returns.
What then usually happens, especially with cabbages is that they flood the market to the extent that they move from an average price of US$1/3 to US$1/12.
While most farmers may find this as absurd, at US$1/12 you can still break even and at times make a profit depending on how many cabbages you have.
At the same time, cauliflower and broccoli do not have many takers on the market. The same chemical and fertiliser application for cabbage applies to broccoli and cauliflower.
The biggest market for them is actually in Victoria Falls so farmers have to look for their trading advantages before going for them.
But broccoli and cauliflower will never be flooded in the market; in fact they will always be fetching good prices even on open markets like Mbare. Their biggest advantage is that they take as little as 45 days to mature which means you have less time to tend to them and you also quickly get your money back.
Lettuce also has an early maturity but it is one crop you really need to have a market for because many people do it in their backyard.
Garlic/onion/ginger/turmeric Many farmers will be going for onion in winter. Almost everyone will be going for it. This is not such a bad thing anyway because currently we are importing onions from South Africa.
What we need to do is to find ways of preserving the onion so that around this time next year we are able to take them to the market and make money.
What is key, however, is that farmers must go for the varieties that can be dried. There are also electrical driers on the market that farmers can use to preserve their crop.
However, farmers are encouraged to try other crops like garlic. If you can do onion, then you certainly can do other tubers like garlic, ginger and turmeric.
These crops enjoy a niche market that is not flooded. The other thing is that they can be easily stored for better market days.
While ginger and turmeric take six months to reach maturity, winter is the best time to nurse them as they require a dark room and damp temperatures to shoot.
Green mealies/sweetcorn/baby corn Right now most maize in the field is already dry. This would be the most ideal time for those with water sources to try out green mealies.
These are usually sold before they dry either for the braai or cooking.
Done in the right time, green mealies have a good return on investment.
They also need to be done in huge numbers.
Sweet corn and baby corn are also crops that are frost resistant provided that they are done earlier so that when the frost comes they will already be nearing maturity.
These crops have a niche market as well and can even be exported.
They hardly flood the market and are largely consumed by the affluent.
Animal husbandry As we come out for the rainy season animals become more sexually active. Farmers need not be reminded that at the core of animal husbandry business is sex.
This is the time to make sure that the bulls are well fed, de hoofed and always washed. The best breeds must also be given the first chance to mate with the females.
If it means separating them and selecting the best for the best, this is the right time to be doing so.
That way, 6-9 months later you will be having very good results
Conclusion The farming season for this year has started on a bad note with erratic rains. However, not all hope is lost; there is light at the end of the tunnel. We still have eight more months to go and there is so much that can be done to regain momentum. What is important right now is to make sure that one does the right thing at the right time to avoid further losses.
There are so many crops that can be grown in winter that can give farmers good relief.
There is the pea's family of sugar snaps, mangetout, green valley, Michigan among others that have not been discussed.
In fact there is so much more that farmers can do to get themselves on their feet.
Gwabanayi is a practising journalist and a farmer in his own right. — 0772 865 703 or [email protected]