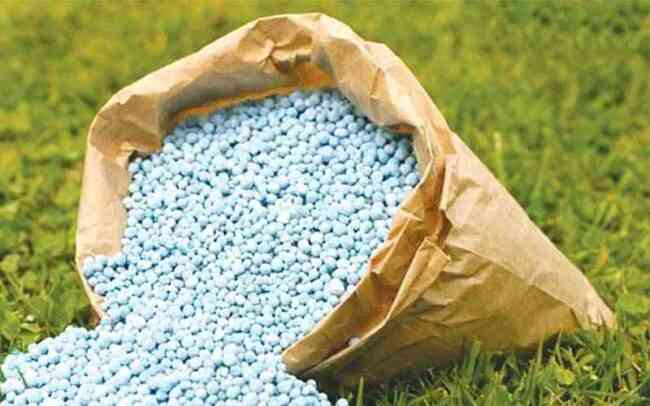 AN overflow of imported fertilisers has frustrated government's strategy to rebuild the domestic fertiliser industry to meet national requirements.
NewsDay Farming understands that fertiliser imports have triggered concern in government, which is worried about subdued demand in local products from firms like ZFC, a unit of the Industrial Development Corporation of Zimbabwe.
ZFC is one of the country's biggest fertiliser manufacturers, along with Windmill.
Government sources say in various high-level meetings, authorities have also raised concern over pricing of fertiliser in United States dollars by importing merchants, which has placed farmers in a difficult situation.
On Monday, the Zimbabwe Fertiliser Manufacturers Association (ZFMA) said it was not throwing spanners into the works, but was working with government to fill supply gaps created by low domestic output.
"ZFMA works closely with government and industry players to decide upon the country's needs of the various fertilisers for the season," said Bothwell Nyajeka, a member of the association.
"Through that liaison, local production is assessed and where it is expected to fall short of demand, measures are taken to augment local production with imports," he said.
The Industry and Commerce ministry says the development of stronger fertiliser supply chains forms part of its broader domestic value addition plan, which is meant to reduce imports and save foreign currency.
Authorities want the IDCZ to champion this goal.
Cabinet has approved a five-year fertiliser import substitution strategy, which is set to ride on natural resources to support the agricultural sector.
Key to the strategy is technology, expertise, finance and human capital.
"We are focusing more on increased production in the fertiliser sector and the commissioning of the blender by the President at Zimphos (a unit of IDCZ) a few months ago clearly demonstrated the importance of technology. Soon, a new granulator already purchased will be assembled as we move full steam ahead to ensure that this country continues to make its own fertiliser," a ministry spokesperson said yesterday.
In an interview with NewsDay Farming, ZFC managing director Richard Dafana said it was important for government to monitor developments in the fertiliser industry.
"This is more so in our country because of the attractiveness of the US dollar. This is the reason why in some countries, authorities control the imports that can be brought in. For example, countries like China, Singapore and South Korea have at times put controls on imports of different products.
"Zimbabwe being an agro-based economy needs a sustainable and efficient local fertiliser industry that guarantees fertiliser availability at affordable prices to farmers."
Follow us on Twitter
@NewsDayZimbabwe
Related Topics