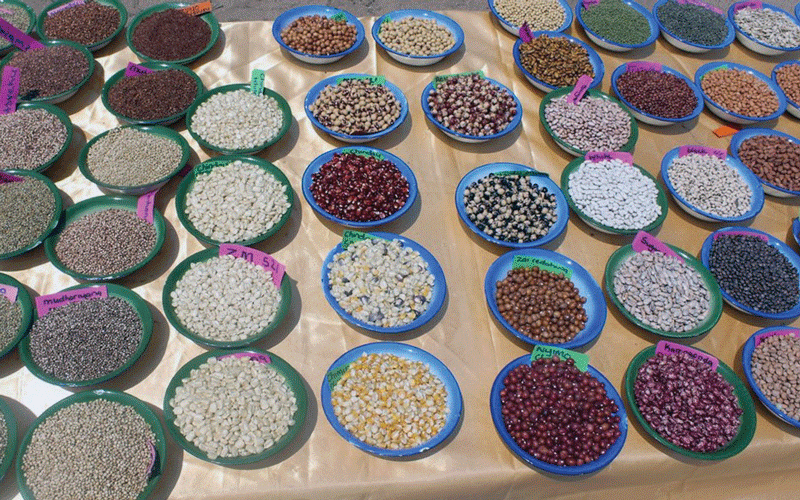 MAIZE seed and traditional grains producers have stepped up production ahead of the 2022/23 agricultural season with over 3,5 million farmers expected to access the essential inputs.
Zimbabwe is an agro-based economy with maize, wheat, tobacco and horticulture products being some of the major cash crops. Over three million households, especially small-scale farmers, rely on maize farming. Many other farmers produce maize on a commercial basis.
Since the land reform programme of early 2000, agricultural output nose-dived due to a cocktail of reasons including poor planning, recurring droughts and power outages but output seems to be on a positive trajectory for the past two years with the country recording 2,7 million tonnes of maize in the 2020/21 farming season — the highest achieved since 2000/01.
The country has an annual maize demand of 2,25 million tonnes — 1,8 million tonnes for human consumption and 450 000 tonnes for livestock.
To increase output, the government has been supplying maize and traditional grains seed to about 3,5 million small-scale farmers under the Presidential Input Programme (PIP), popularly known as Pfumvudza.
Several seed houses have started delivering maize seed to the Grain Marketing Board (GMB), which then distributes to farmers. One of the seed producers, Valley Seeds, said so far about 1 800 tonnes of maize seed have been sent to the GMB.
Valley Seeds commercial business manager Tichawona Maponga said by the end of next week, the company would have added 2 000 more tonnes.
"Our aim is to supply the bulk of the inputs by the end of October so that farmers are able to make preparations on time. I am quite certain that by the end of November, most farmers would have received inputs," Maponga said.
"We are also targeting traditional grains in the southern parts of the country such as Chiredzi, Masvingo, Matabeleland South, Matabeleland North and part of the Midlands; these are generally dry areas where farmers do small grains such as white sorghum, red sorghum, millet, cow peas and sugar beans.
"Deliveries of the seed for traditional grains have started."
A farmer based in Guruve said they were busy acquiring farming inputs ahead of the 2022/23 farming season.
"We are buying seed and fertilisers, which are readily available. Some of the inputs we will access through the Presidential Farming Inputs Scheme and we are ready to feed the nation," said the farmer this week.
Last year, seed producers delivered 18 000 tonnes of maize seed to farmers as Zimbabwe moves to improve food security. The Presidential Input Programme sources maize seed from several players in the seed production sector with each company getting a fair share of the project.
The inputs programme is expected to ease the burden faced by farmers who are facing high seed and fertiliser prices due to currency volatilities — although the gap between the parallel market and official rate has been stable in recent weeks.
The food and nutrition situation in Zimbabwe has faced several challenges due to recurring droughts and lack of adequate farming implements to boost agricultural activities.
Researchers have noted that Pfumvudza could essentially make a positive contribution towards household food security and a drastic reduction in carbon emissions as the vagaries of climate change bite. Some of the key recommendations to a successful agriculture season include proper land preparation, planting on time and availability of inputs.
Agriculture minister Anxious Masuka could not immediately be reached for comment.
Related Topics