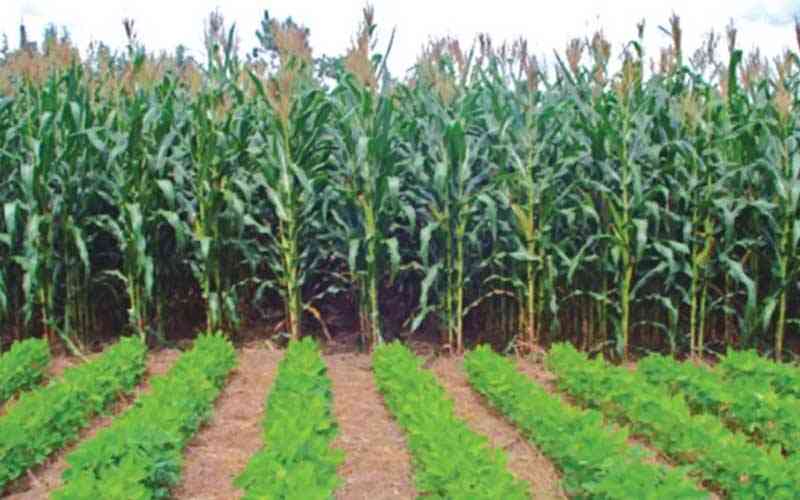 As Operation Dudula heats up in South Africa, there are growing concerns as to where those that have lived across the Limpopo will fit when they return home.
It has now become a matter of when, rather than if, because South African politicians across the divide have chosen to exploit the contentious issue of migrants for political mileage.
However, coming home to ground zero seems to be a nonstarter for many of the middle-aged Zimbabweans in South Africa.
Nikros Kajengo, chief coordinator of youth at the Agriculture ministry has said over and over again that the many youths in South Africa can slowly start their comeback plan by engaging in farming exercises at home that require little focus and attention.
He was speaking on the sidelines of the ongoing Harare Agricultural Show.
"Whilst politics is out of bounds for development practitioners like us in the ministry, we wish to advise Zimbabweans living in South Africa that there is enough farming land for all of us,. In fact they must use the experiences they got from South Africa to develop our agriculture system here in Zimbabwe. If anything, these people should be looking for markets for various products that they can actually be doing back home," he said.
Kajengo said the ministry, through various initiatives, had helped many youths in Zimbabwe who had failed to secure jobs after finishing school to start agribusiness, saying it was happy to note that educated youths were taking up agriculture as a livelihood.
One success story is that of Benson Maungwe, 32, who decided to grow maize on a piece of land in Mashonaland Central. He has turned out a successful farmer and employs as many as 47 people on his farm.
"I used to be a job hunter, but I am now the employer after I turned to maize farming," he recently told the Press.
With more youths like Maungwe turning to farming, the government has reported an increase in maize production by 199% from 907 628 tonnes in the 2019-20 farming season to 2,7 million tonnes during the 2020-21 season.
According to the government, about nine million youths are now involved in agricultural activities. Most of the educated youths do not own land but rent it from the owners.
"The young farmers are the reason the country now has more tobacco and maize production than before. The country now also has more cattle ranchers," Kajengo said.
Two decades ago, the Zimbabwean government had forcibly evicted thousands of white farmers from the land and redistributed it on a 99-year lease to black peasants. But instead of leading to prosperity, the step led to the country's economic decline and also ruined its relations with the West.
Kajengo added that the current capital problems youths are facing can be solved if the returning diaspora can pool their resources together in time to start rolling initiatives that can generate income
The country is facing a liquidity crisis and banks are having difficulties in lending because of policy inconsistencies.
In addition, the majority of the population is in the informal sector making it difficult for lenders to trace defaulters.
"Our problems are known the world over, it is only us who can solve them. We call upon the youth in Zimbabwe and abroad to come together and use our virility to participate in agriculture and end cycles of droughts in our country.
"Young people's growing interest in farming could contribute to food security in this country where the struggle with food deficits has been the order of the day for several years," Kajengo said.
As they say, when one door closes, another opens. In the middle of the crisis brewing in South Africa, people must start looking for options to get out of the quagmire. One thing is certain though that there are no jobs in Zimbabwe and only agriculture is offering a soft landing for anyone who has been away for a while.
Gwabanayi is a practising journalist and a farmer in his own right. — 0772 865 703 or [email protected]
Related Topics