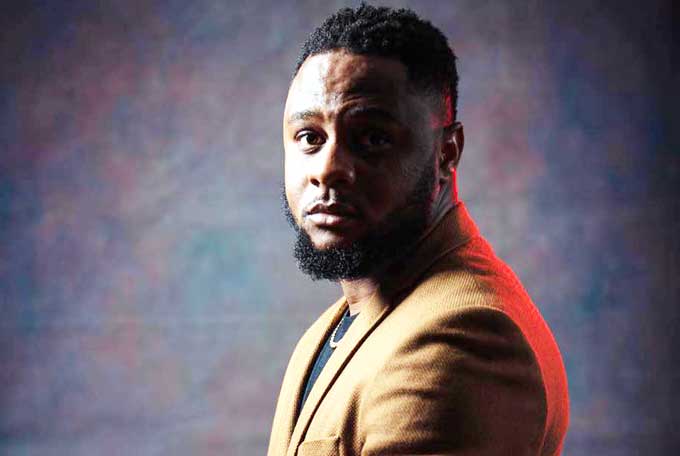 By Sindiso Dube
United Kingdom-based poet, stand-up comedian and author Gift Christopher Nyamuteya will host a double launch of his debut book and spoken word album in Glasgow, Scotland on May 14.
The book titled Introspection, is an anthology of written work stretching from nearly a decade ago and also gave birth to the spoken word album with the same title. The album features tracks such as Walls and War, Exile, Everyone I Ever Loved and Father Figure, among others.
"When growing up, I usually was either living in another world through the words of a writer, or creating stories of my own from tales of the mystery of an abandoned pet to historical fiction that was based on the very little history I knew," Nyamuteya said.
"Uneasily, I used very little English at the time to write stories that I realised years later, metaphorically pointed at me. I wrote about myself without even knowing I was.
"For a long time the stream of stories and words that flowed through my head went silent.
"With the publication of my first book, Introspection, suddenly a storyline broke through my mind and the words raced after it with gusto.
"Following the work of my book, my first studio spoken word album was also born, which is an 11 track body of work built and recited from the first 11 poems in the book.
"Both the poetry book and spoken word album, are inspired by a thunderbolt of introspection that uniquely hit me a few months prior to the work that followed, of putting both projects together.
"They share the same title and generally the same face in terms of artwork."
He added: "My pains, troubles, sadnesses, frustrations and joys; are all feelings I cannot bury under earth, blow in the air or burn down to ashes."
"Unless and until I write them down, I carry them as an overwhelming burden in my heart.
"My hope is whoever finds the paper I have written on or hears my voice booming in recitals, sees it as art and not just my emotions or feelings."
The author added that his writings don't just relate to the reader but also to him as the writer.
"I learnt that my writings are not only of substance to the reader, but also to myself the writer," he said.
"Through it, I find a great deal of connection between my inner person and the world I live in with others. It is literally food to my soul.
"On the other hand, through feedback from many of my readers, I am continually reminded that what I normally thought was unique about my life experiences, is unbelievably concurrent with other people's.
"This is therapeutic to me or anyone with access to my writings and performances.
"Therefore, the need and motivation for me to write anything including poetry, perform Standup Comedy as well as reciting spoken word."
The launch event will be graced by UK-based artistes and veteran broadcaster Eric Knight will be the master of ceremony.
Related Topics