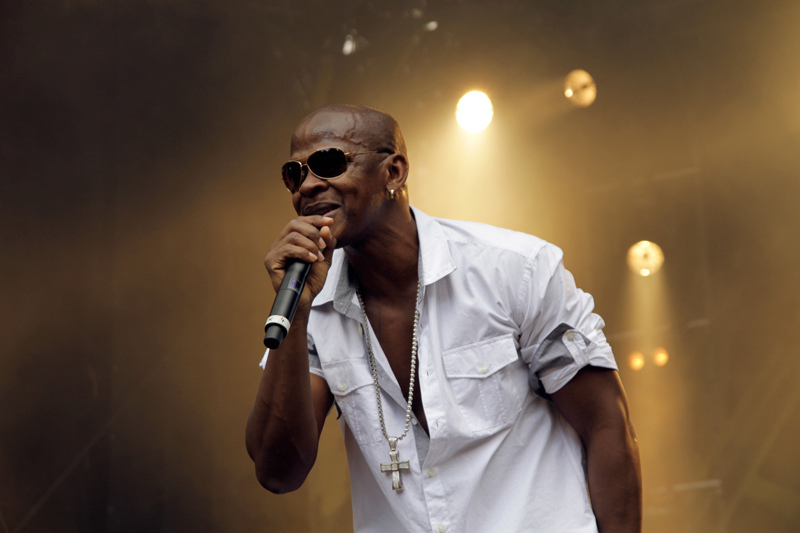 South Africa, I ask; "Is this the same country that gave us and the rest of the world the iconic Nelson Mandela?"
Given the operations of Operation Dudula and the recent killing of Elvis Nyathi, our perception of South Africa is now distorted.
Operation Dudula, is a self-appointed watchdog gang of South African vigilantes on the issue of illegal immigrants led by one Nhlanhla Lux. According to Lux, every South African has a right to make a citizen arrest of a foreigner if he believes that foreigner has entered the country illegally. He is allegedly supported by the ANC government.
A fortnight ago, a remorseless self-hatred murder and burning of Zimbabwean Elvis Nyathi took place in South Africa. From April 7, the news of the death of Elvis Nyathi inflamed social tensions around the work of Operation Dudula.
Musicians and other stakeholders have expressed anger at the episodic and outrageously disturbing xenophobia that has once again reared its ugly head in neighbouring South Africa.
Nothing can justify the perpetration of violence against the so-called foreigners who are simply peaceful, law abiding and economic migrants from black Africa.
Terrie Xenondo, a Facebook blogger commenting on this barbaric and callous murder had this to say:
"What happened to Elvis can never be justified. Its barbaric. But if you watched the clip of the Diepsklorp ANC leader justifying the killing of foreigners you can tell that its deep-seated hatred that has been fostered for years. "
Chamunorwa Mashoko, another blogger, also commented: "If Zimbabweans join hands and demonstarate against South Africa over the killing of our kin, we will send a national message that no-one messes with us. You hurt one, you hurt us all. But at the moment South Africans know that by killing Zimbabweans, nothing will happen to them."
A prominent Zimbabwean musician who recently performed in South Africa had this to say on condition of anonymity:
"Those evil people who attack their own brothers and sisters will be punished. Elvis Nyathi's avenging spirit will get them. Look at the situation in Durban right now. Over 400 people have been killed by floods and veldt fires. It is these people's wrong-doing that triggered this evil spirit. God is angry at such evil acts. Life is an echo. What you send out comes back to you"
A Zimbabwean reggae musician based in South Africa who went there a few years ago without proper documentation and whose Zimbabwean passport has now expired recently told me that he is scared to death as this Operation Dudula can strike at any time and it seems to have the support of the government, according to him.
Musicians as far afield as Jamaica are appalled by what is happening in South Africa. Xenophobic attacks by South Africans against 'foreigners' who are black Africans have surfaced again for the fourth time. If you will recall, one vociferous artiste from Kingston Jamaica, Mr Vegas a.k.a. Cifford Smith, who once performed in Zimbabwe under Clint Robinson's C&A Entertainment in 2011, was completely disgusted by the events in South Africa  and he angrily uttered these words:
"I want to send this message to all the xenophobic brothers and sisters in South Africa. If Michael Jackson was alive today, he would have been ashamed of what you are doing. Michael Jackson, others, Stevie Wonder and all the great artistes, Black and White came together and recorded a song We Are The World to show the world how much we stood by you. And the same thing that was done to you in apartheid is the same thing that you are now doing to your own brothers and sisters from neighbouring countries. Africa is one continent. We are all God's children. People divided Africa in order to divide us. And you are doing exactly the same thing that the dividers did.
Artistes around the world, you should not perform in South Africa. Let these brothers and sisters know that what they are doing is evil. You are evil. You are cruel. You are wicked.
"These videos that are circulating is (sic) worse than what President Botha did to you. So many people stood by you and look at how thankful you are. Now you are killing your own brothers and sisters, over jobs? You are evil!
"No artiste should go to South Africa and perform. We should put a ban on ever performing for you guys. You are evil. You are evil!"
Hundreds of black artistes have rallied behind Mr Vegas's call for a ban on performing in South Africa. If the South African government does not heed this call and try and do some damage control, there will be ripple effects. Both tourism and the country's economy will be severely affected.
In the last xenophobic attack, one 35-year-old Zimbabwean, Isaac Sithole,  was killed by a mob who caught him and set him alight while running to the Katlehong Police Station.
The government of South Africa should by now feel the wrath of the continent as a result of xenophobic attacks in Gauteng.  There is no justification for the killing of Elvis Nyathi.
Vegas might not be one of the biggest names South Africans may want, but he certainly is a big influence in Jamaican music circles. Sean Paul, Busy Signal, Chronixx, Christopher Martin, Jah Cure, Beenie Man, Sizzla, Vybz Kartel and Buju Banton are some of the artistes he is in close contact with. He also has networks within his sphere of influence all over the world.
Trevor Noah, a South African comedian, on his Comedy Central show, also criticised the wave of violent outbreak and said: "Your anger is misplaced. African immigrants don't own land, don't run companies, don't own mining companies, don't operate trophy hunting companies, and don't ship out capital to European banks. They only run small shops and vending service industries. Yet there are European families who own over 85% of agricultural land. So when I hear South Africans claiming that other Africans are competing with them on dwindling/scarce resources, I say that your anger is misplaced."
Perhaps Trevor Noah and the likes of him can help educate his fellow South Africans. There is no country in the world which has no 'foreigners'.  What's so special about theirs? Before 1994,  Zimbabwe looked after many South Africans, the likes of Themba Jacobs, who was a member of Transit Crew Band. He is now back in South Africa as a SABC reporter. Zimbabwe also looked after Moeletsi Mbeki  (brother to the former President, Thabo Mbeki) who was working at the Herald. So what is all this nonsense?  This is frightening. Why Black against Black when there are thousands of Polish and other East Europeans pouring into South Africa daily. Is it because they are white and therefore superior and untouchable? If this kind of thinking continues, the apartheid mentality will never die.
I thought that these attacks are being perpetrated by the ignoramus and the illiterate population, but I was wrong.
I was appalled to hear from one educated South African who claimed that foreigners are stealing their jobs, peddling drugs and committing crimes. He should realise that there is no country in the world where there is no crime, but that does not give license to its nationals to take the law into their own hands. That should be the work of the police. I am beginning to wonder if there are effective law-enforcement officers in South Africa.
Last Thursday, on April 21, Sapes Trust held an online Dialogue Forum with the topic: "The Tragic Death of Elvis Nyathi: Interrogating The Roots of Afrophobia in South Africa and Why Poor Zimbabwean Migrants in Particular Appear to be The Main Targets"
This was convened and moderated by Dr. Ibbo Mandaza of Sapes Trust with panelists Dale McKinley of Kopanang (Africa Against Xenophobia), Chipo Dendere of Wellesley College and Nomboniso Gasa – a gender activist. Issues on xenophobia  and the above topic were discussed and were broadcast to the world.
In the wake of the Russian war in Ukraine, the United Nations have  reported that some 4.5 million people have left  Ukraine. Most of them have poured into Poland. If the Polish people were like Operation Dudula, how many Ukrainians would be dead by now?
Cry, my beloved Africa.- Feedback: [email protected]
Related Topics