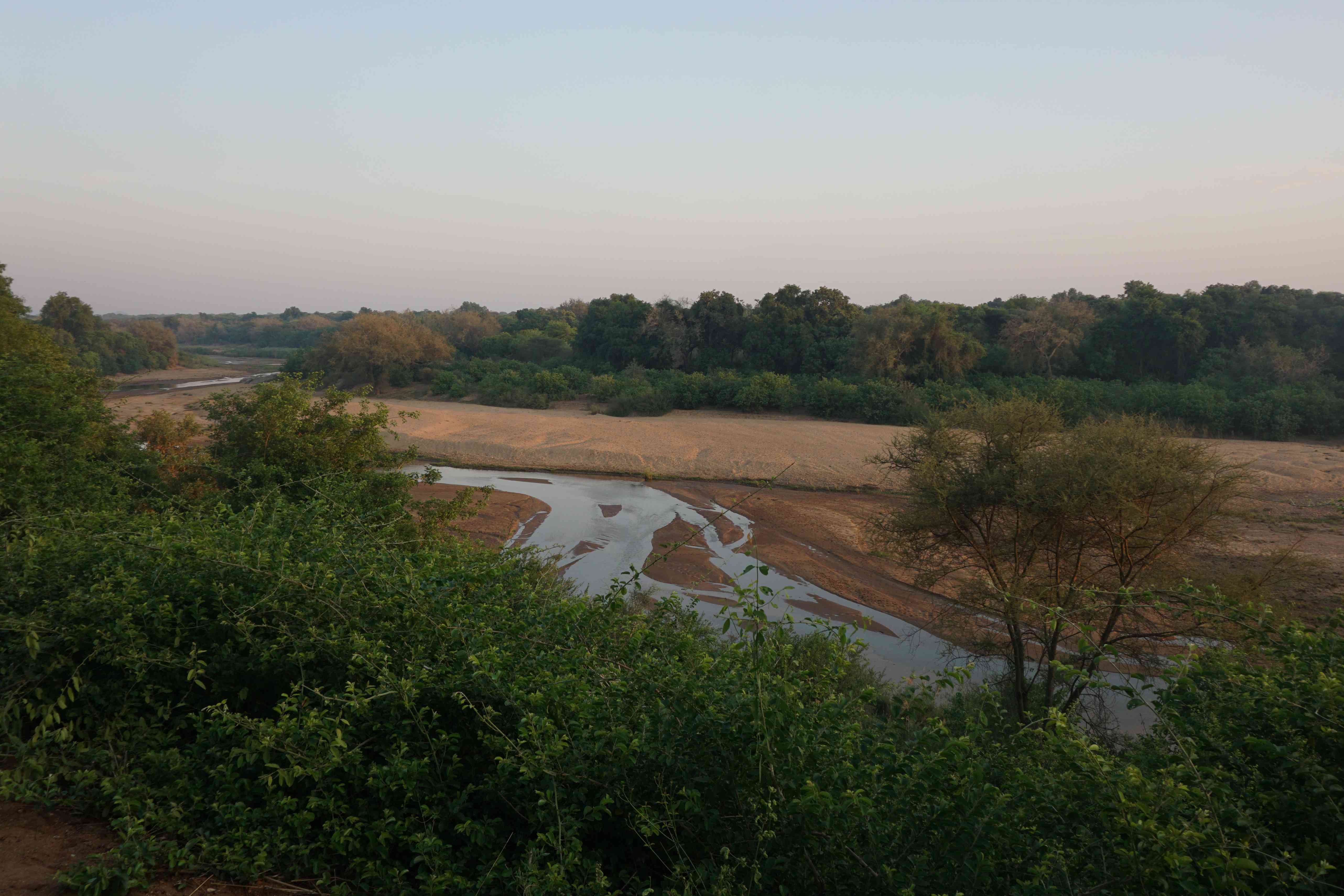 MUTARE, ZIMBABWE — On a farm in Chiredzi district, around 200 kilometers (124 miles) south of Mutare, Innocent Jazi has lost count of how much of his livestock has been killed by lions in the past decade or so. "At some point I lost almost 16 cattle and 26 goats in one day," he says. "They are attacked any time, so we now have to watch our animals day and night, all year round."
His neighbor, Amos Hlangwa, has gotten used to wildlife eating his crops. "If you plant 10 hectares, you will harvest a quarter or less, not because of poor rainfall or crop management, but because of wildlife conflicts," says Hlangwa. "A visit even by one elephant per night will destroy hectares of crops."
Jazi and Hlangwa were allocated a few dozen hectares each here in the early 2000s under Zimbabwe's Fast-Track Land Reform Program. But their properties are inside the Savé Valley Conservancy (SVC), a 750,000-hectare private game reserve in Zimbabwe's southeastern lowveld that shelters diverse wildlife, including Africa's "Big Five" — leopard, lion, rhinoceros, elephant and buffalo.
Officials hoped the FTLRP, as the program is usually called, would pick up the sluggish pace of previous agrarian reform programs aimed at redressing the inequitable land distribution of colonial times — under which 6,100 families of white European descent owned 15 million hectares of prime land in the country's productive regions, while more than 800,000 indigenous families occupied the other 16.4 million hectares of less fertile land.
SVC was formed in 1991 from a consortium of 18 properties, mostly large, white-owned cattle farms. Many of Zimbabwe's private conservancies and game reserves were formed through similar consolidations in the 1980s and 1990s, as wildlife was seen as more profitable than beef, especially in drier regions.
With so much land owned by European descendants converted into private game reserves, it was expected that settlers would claim protected areas under the Fast-Track Land Reform Program. These resettlements had a profound impact on wildlife conservation and human and wildlife coexistence.
The hundreds of Zimbabweans living inside these reserves illustrate the challenges the country still faces to strike a balance between land distribution, food security and conserving its rich biodiversity.
Sharing the land
Around 27% of Zimbabwe's land is made up of protected areas, among them national parks, sanctuaries and private game reserves, many of them teeming with wildlife. In the early 2000s, with the launch of the FTLRP, settlers occupied nearly 80% of the areas of some reserves, such as Chiredzi River Conservancy and Bubiana Conservancy. While the Zimbabwe Parks & Wildlife Management Authority (ZimParks), the government agency responsible for wildlife conservation, says these settlers have mostly been removed, it admits many were regularized in reserves such as the Savé Valley Conservancy.
In SVC, about a third of the original perimeter was either completely or partially resettled by subsistence farmers. Over 6,000 people and almost 20,000 farming and domestic animals were thought to occupy this resettlement area by 2011.
"Yes, we knew there were dangerous wild animals in the conservancy, but we trusted that the government knew what it was doing," says Jazi.
In 2022, a staggering 69% of Zimbabwe's households reported having been "severely shocked" by conflicts with wildlife, according to the Zimbabwe Vulnerability Assessment Committee. The public database on wildlife incidents recorded 71 human deaths in 2021 and 66 in 2022.
The situation worried lawmakers enough that in November they established a relief fund to compensate those involved in wildlife conflicts. Zimbabwe hasn't had such a fund since 1990, when a program created in 1989 was rapidly extinguished for being too expensive.
The fund became a glimmer of hope for Jazi, Hlangwa and a neighbor, Richard Chitumwa, who have lodged a complaint with the Ministry of Lands, Agriculture, Fisheries, Water, Climate and Rural Development. Chitumwa laments the lack of recourse for people who have lost property due to conflicts with fauna. "We have people who are serving sentences in prison for killing animals while defending their livestock and crops because the law says we have to report before killing," he says. "How can you report and wait for reaction while your entire herd is killed before your eyes?"
The perimeter fence separating resettled areas from the rest of SVC is either badly damaged or nonexistent, says Roger Whittall, owner of Humani and Roger Whittall Safaris. Whittall's safari business, founded in 1977, is among 11 that have a license to operate in SVC.
Settlers pulled down the fences when they moved into the area in the early 2000s, Whittall says. Putting up new ones would cost about 8,000 United States dollars per kilometer. "Sixty percent of our gross income goes to ZimParks, so we can't do the fencing development as well," he says. Although international funding is available, he adds, the uncertainties around the land issues are a major hindrance. "You might wake up no longer owning the land," he says.
Whittall says the government needs to better demarcate the land by use. "There are lots of settlers inside SVC. There needs to be clear boundaries of wildlife areas and settlement. You can't have settlers and wildlife inside the same area. If well demarcated, and fences put up, all activities can be nicely done without interference from each other," he says.
Tinashe Farawo, head of corporate communications for ZimParks, wrote in an email that fences are viable if they "are properly planned and aligned to protect both humans and their property and wildlife" but didn't clarify who should bear responsibility for the costs.
While the agency has no plans to revise the status of the current protected areas of the country, Farawo says the establishment of buffer zones between protected areas should be encouraged, and communities should respect the buffer zones.
SVC did not respond to multiple requests for comment.
Mike Hitschmann, who has worked with wildlife management in Zimbabwe for over 30 years, says it was a mistake to resettle families for subsistence farming in the Savé Valley Conservancy, as the land isn't suitable for agriculture. "It was the wrong move," he says. "They do not have irrigation and rely on rainwater. … With wildlife sharing same space, it is difficult to protect crops, and if you keep livestock, there are risks of clashes with predators."
Relocating people is a difficult decision, he adds. "You are dealing with people and their livelihoods. … [There needs to be] a plan as to where and if they are going to live better than they are at the moment," he says.
Tourism and wildlife are one of the big generators of income for the country. "If we keep encroaching into areas set aside for wildlife, we are destroying a big asset to everyone," says Hitschmann.
Jazi says that he and fellow farmers are not in conflict with wildlife conservancy itself. "Tourism and farming are equally important for us, and we do want to coexist," he says. "All we need is a solution."
Meanwhile, Jazi will be coping with his sleepless nights. "We have to constantly check on the animals' safety," he says. "This is our daily life."
Also read: https://globalpressjournal.com/africa/zimbabwe/farmers-wildlife-zimbabwes-conservation-areas-fraught-coexistence/
This story was originally published in Global Press Journal.
Global Press Journal is an award-winning international non-profit news publication that employs local women reporters in more than 40 independent news bureaus across Africa, Asia and Latin America.
Related Topics