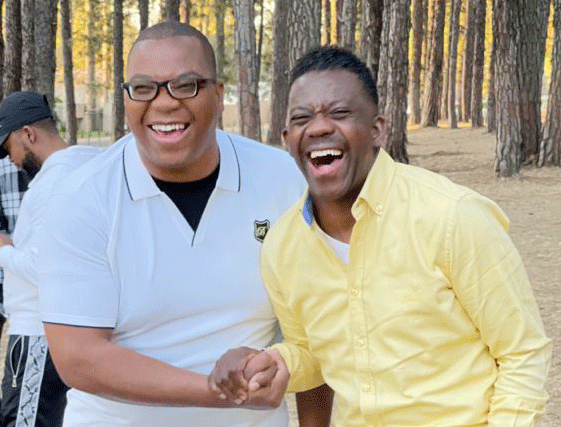 BY WINSTONE ANTONIO
AWARD-WINnING gospel musician Everton Mlalazi appears to be reaping the fruits of collaborations if the positive responses to his latest music video for the single Mwari Hamushanduki that features celebrated South African, singer and music producer Benjamin Dube are anything to go by.
The video reached more than 200 000 views on YouTube a few days after it premiered on One Gospel on DStv channel 331 and Mlalazi's RHI Media YouTube channel.
With physical gatherings currently banned due to Covid-19 restrictions, YouTube is one of the platforms artistes use to remain connected to their fans.
As he keeps engaging with fans on his different social media platforms, Mlalazi has thrown the #Mwari Hamushanduki challenge that will see the ultimate winner enjoying a full board treat that includes activities at Troutbeck Resort in Nyanga.
According to the competition's advertorial artwork, one has to subscribe to the RHI Media YouTube channel, like and follow Everton Mlalazi Music on Facebook, Twitter and Instagram to enter the challenge.
The competition will run until October 13 with the winners set to be announced the following day.
"Record a 30-second cover of the song Mwari Hamushanduki and upload it to Facebook or Instagram with the tag #Mwari Hamushanduki. Tag five of your friends to the post. The video with the highest number of votes at the end of the voting window gets a free holiday in Nyanga at the wonderful Troutbeck Resort," reads the artwork.
"The first prize is a two-night stay at Troutbeck Resort for two on full board, including activities.
"First runner up wins a mobile device while the second runner up gets a grocery voucher worth US$100."
Mlalazi, who is a member of the Seventh Day Adventist Church, in a recent interview said he appreciates the support his music has received in his short career.
"The gospel music industry in Zimbabwe is blessed with other powerful musicians making it not easy to make a breakthrough. Breaking into that space, therefore, requires hard work and commitment," he said.
"So far, so good. I am happy with the progress and through God's grace, I will soldier on until I create a vibrant brand on the gospel scene. The positive responses that I am getting, God is behind it because without him I am nothing."
Mlalazi who fronts The Vine Group said it was a great honour to collaborate with Dube on the song and video.
The collaboration with Dube came after his duet with another South African songbird and former Joyous Celebration member Xolly Mncwango on a single titled My Father's House (In God's House) released in January.
"There is nothing quite like it, when people collaborate to worship God. The bible says when two or more are gathered in my name, I too will be there. Not only do we share our experience in life, we share our gift on this song," he said.
"Thanks to Reverend Benjamin Dube for accepting my request to grace this song, I am really humbled to have been joined by my mentor on this song. There is powerful ministration by the man of God."
Mlalazi said the song Mwari Hamushanduki translated to Lord You Do Not Change or Thixo Awuguquki reminds people that God does not change from everlasting to everlasting.
"Yea I (we) walk through the valley of death … he is with me (us). He fights for me (us) he protects me (us). Because of who he is to us we trust him and we will forever trust him."
Mlalazi said the context of the song was that someone in distress, chronically ill, in extreme poverty, abusive relationship, jobless and heart ache is reminded about God's promise that he will walk with him/her through whatever situation.
"God who fights for us, who protects us, must be praised and worshipped for who he is in our lives," he said.
Mlalazi said his music was available on platforms such as iTunes, Apple Music, Spotify, Deezer and YouTube, adding that his forthcoming album would also be available on the same platforms while hard copies would be produced for those who could not access digital platforms.
Related Topics