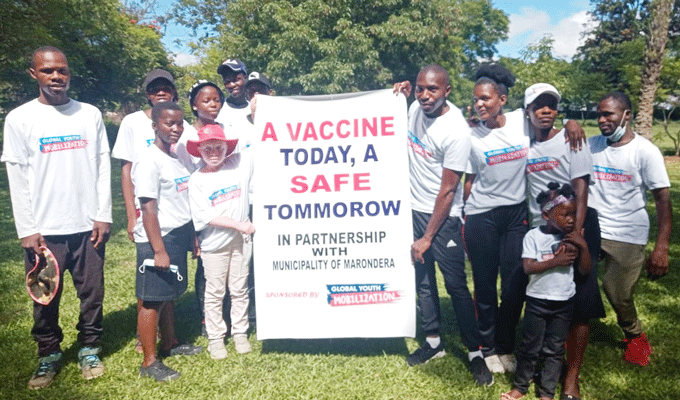 By Style Reporter
A group of youths in Marondera recently held a march in the farming town encouraging residents to take part in the Covid-19 vaccination programme.
The campaign was graced by several youths who held banners encouraging those not vaccinated to join the bandwagon as the nation thrives to reach herd immunity.
Zimbabwe is currently battling the latest Omicron variant that has resulted in the delay in opening of schools.
The campaign was held under the banner #YouthsAgainstCovid#.
One of the project leaders, Stephen Mukomba said they would continue mobilising residents to take the Covid-19 vaccination drive seriously.
"The project is an awareness campaign to encourage the community to up the vaccine programme," he said.
"We realised that there is hesitancy among the youths considering the uptake of Covid-19 vaccines and also discovered that conspiracy theories are being spread regarding the inoculation programme.
"As youths we encouraging others to take charge and be counted in the vaccination exercise.
"We need to compliment efforts by other stakeholders as we move towards reaching herd immunity.
"We will be looking forward to doing more awareness campaigns in this town in the future."
The vaccination programme is being sponsored by Global Youth Mobilisation as part of its Local Solutions Project around the globe.
Mashonaland East province is one of the leading provinces in terms of Covid-19 casualties as well as infections.
Related Topics