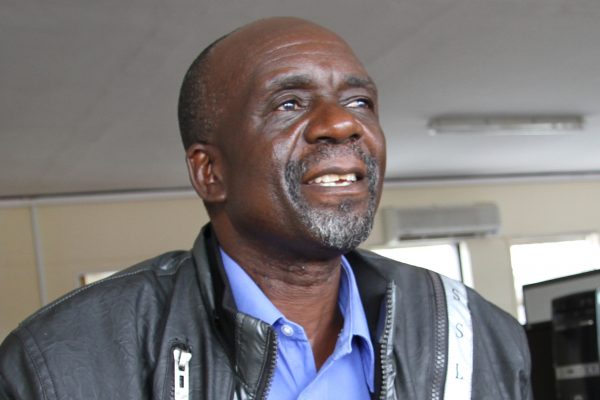 By Sindiso Dube
Musician and preacher, Hosiah Chipanga says he has always been a politician and is determined to replace President  Emerson Mnangagwa's government.
Chipanga will contest the Dangamvura-Chikanga constituency in the upcoming by elections, under the banner of Patriotic Zimbabweans party.
Addressing the media last week, Chipanga said his music is politically pregnant.
"Many have labelled my music as political and some don't like it that way. I was labelled a politician disguised as a musician and I don't care. When they see me fully in politics they say I have finally worn my jacket. My music speaks to the masses and what affects people," said Chipanga.
Chipanga said the youth should take part in politics to remove the current regime.
"The youths are the owners of the future and they should be part of this journey and help enact change and also build a brighter future for the nation," he said.
The Patriotic Zimbabweans Party will contest in three parliamentary seats and seven local government wards.
In 2013, Chipanga claimed to having transformed his Messiah Apostolic Prophetically Inspired People's Institution Church (MAPIPI) into a fully-fledged political party.
The 2018 polls saw a rise in the number of artistes, who threw their hats into the political ring as they sought office in local authorities and parliament.
The only winners from the creative sector were long-forgotten gospel singer and producer-cum-politician Elias Musakwa, who finally got a parliamentary seat after three successive losses in the past, Joshua Sacco and Energy Mutodi, who all won under Zanu PF tickets.
Chipanga lost the Dangamvura-Chikanga constituency seat, in the 2018 harmonised elections.
In Bulawayo, musician and arts administrator Nkululeko Nkala, popularly known as Khuliyo, filmmaker and blogger Nigel Ndlovu, acclaimed percussionist and Drums of Peace band founder Lewis Ndlovu were also on the losing train.
Despite a dismal performance, renowned sculptor-cum-musician Bryn Mteki defied odds by becoming the first artiste to participate in the presidential election in 2018.
Related Topics