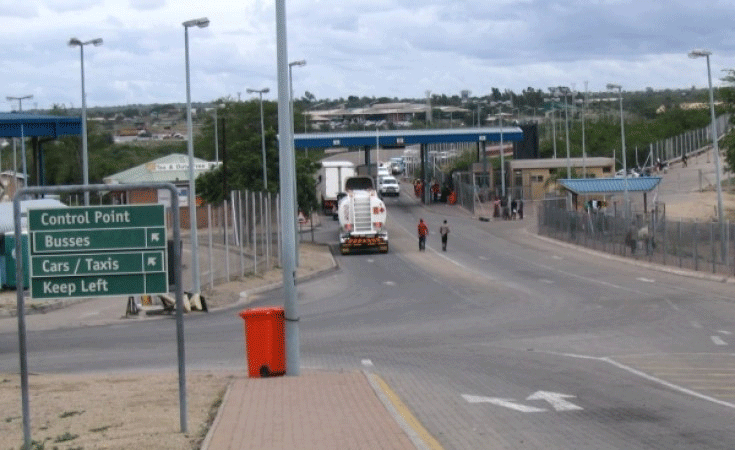 By Burzil Dube
INTERESTING events happened during the past week that might certainly have ripple effects on the travelling and touring world as evidenced by reopening of the country's borders as well as an increase on vehicle licence fees.
Vehicle licences have been hiked by nearly 100% in a move that has been attributed by the Zimbabwe National Road Authority (Zinara) to the need to improve the country's dilapidated road network.
As has been the norm during any increase in vehicle licensing fees, the justification would be centred on the dire state of the country's highways that have outlived their lifespan despite stop-gap measures such as filling up of potholes among others.
More on that at a later stage as Yours Truly applauds government's efforts  in  reopening the country's borders that had been closed since January last year and whose ripple effects has left the tourism industry in limbo.
However, at the time of writing this column, necessary legislation to reopen ports of entry was yet to be promulgated to pave way to functionality under certain conditions as approved by Cabinet.
Some of the conditions include full vaccination of individuals intending to cross the country's borders, while those with booster shots could be at an added advantage.
A Covid-19 booster shot  is an additional dose of a vaccine given after the first two doses and  helps people maintain strong protection from severe coronavirus diseases.
As earlier alluded to in this article, opening of borders came as a relief to tourism players who bore the brunt of Covid-19 induced reduction in business and company closures.
The Tourism Business Council and Hotel Association of Zimbabwe, which are the country's two leading tourism industry bodies recently expressed optimism following relaxation of Covid-19 entry requirements into the country.
It is also Yours Truly's fervent hope that members associated with these two associations will also come up with some form of "conducive" price structures or rates as most hotel and lodge charges are beyond reach.
This also includes various activities such as boat cruises, bungee jumping, horse riding, helicopter flights, fishing and mountain hiking, among others.
However, this should however cascade to powers that be whose prohibitive tax legislation is finally passed to the final consumer, who this time around are the tourists both local and foreign.
It remains to be seen if government through responsible ministries might come to the rescue of this critical sector, which is still under life support that has resulted in thousands of job losses.
This welcome development also comes at a time when there are intensive efforts to revive necessary infrastructure such as major roads that have been given prominence through government's road rehabilitation programme.
The programme seeks, among things, restoration of the country's road transport network which is in dire need of repair as evidenced by the number of alarming potholes throughout major highways.
The current state in most highways has gradually metamorphosed into an anathema to travelling and touring.
Talking of road rehabilitation, government through Zinara has fiercely and justifiable defended a recent hike in vehicle licensing where small vehicles are now paying $3 240 from $1 800.
The main reason proffered for the increase is road improvement to both major and minor roads, where the latter responsibilities are delegated to local authorities as part of devolution process whose funds are disbursed by central government.
So, it remains to be seen if Zinara will follow through and live by its words on road rehabilitation as the state of the country's roads do not need any form of introduction or continuous writing as  symptoms are so glaring such that it had become an inconvenience to the travelling public.
However, as a patriotic citizen, who firmly believes in government's social and economic developmental agenda, there is certainly some light at the end of the proverbial tunnel.
And this is no exception.
On a parting note: Marriage is sweet, but if you marry the wrong person, it is like Covid-19, everyday new cases.
Till we meet again the next column.
Comments always welcome on: dubebasill@gmail.com or Twitter@DubeBurzil
Related Topics