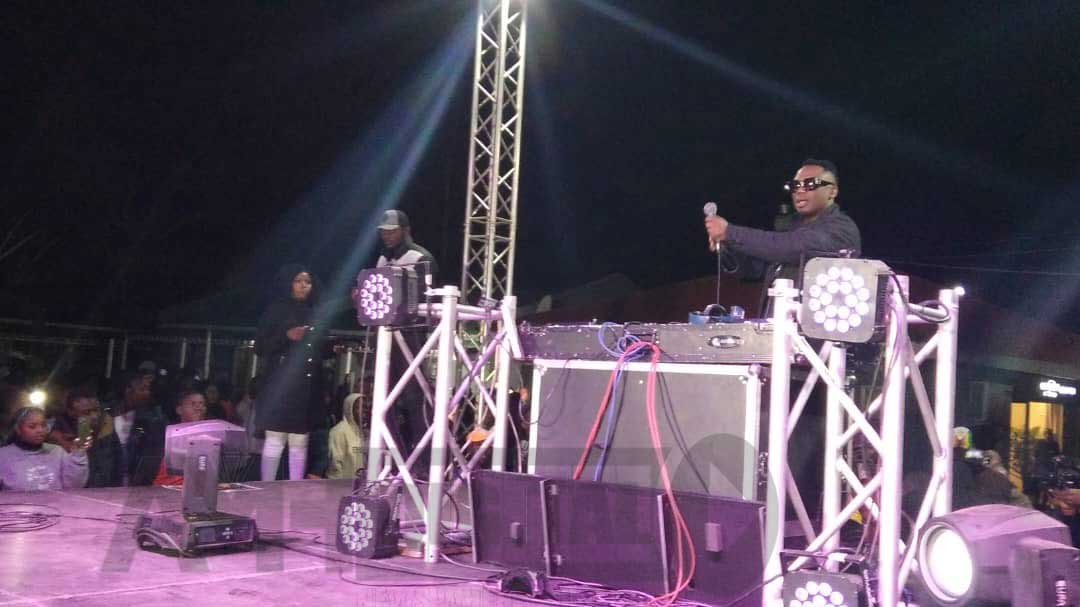 BY SINDISO DUBE DURBAN'S "finest" DJ Tira treated Kadoma's audience with a rare Gqom treat on Friday night.
DJ Tira belted house and Gqom hits from the yesteryear despite the expectation of the Kadoma fans that he would play the currently trending Amapiano music from South Africa.
Gqom is a is a sub-genre of house music  that emerged in the early 2010s from Durban, South Africa, pioneered largely by producer DJ Lag, Rudeboyz, Griffit Vigo, Dominowe and Citizen Boy. It was developed from kwaito, a subgenre of house music from South Africa.
In a rare act, Tira in a grand entrance stepped on the stage, 45 minutes after midnight and belted his Gqom hits and recent ones.
One could tell that the Kadoma fans who had been enticed and appreciated dancehall performances by Mostaff and DJ Nox' selection, had no appreciation of the Gqom sound or they are not well exposed to the sound which has been popularised in Durban.
The unapologetic DJ Tira belted out his old music while many glared at him, without dancing. All they could do was nod to his music.
In the middle of his set, Tira called up on Nox and performed their collaboration- Stay with me.
Stay with me followed up with a number of songs which were mixed with Amapiano songs, most likely in a bid to shake up the fans.
The Afrotainment boss went to introduce his latest hit Sikilidi and took the crowd through the dance move. From then, the crowd started to dance to all songs mixed by Tira.
The Sikilidi hit maker went on to appreciate the fans for the love and support.
"Thank you Zimbabwe and Kadoma for the love. You have been nothing but good to me," he said.
Related Topics