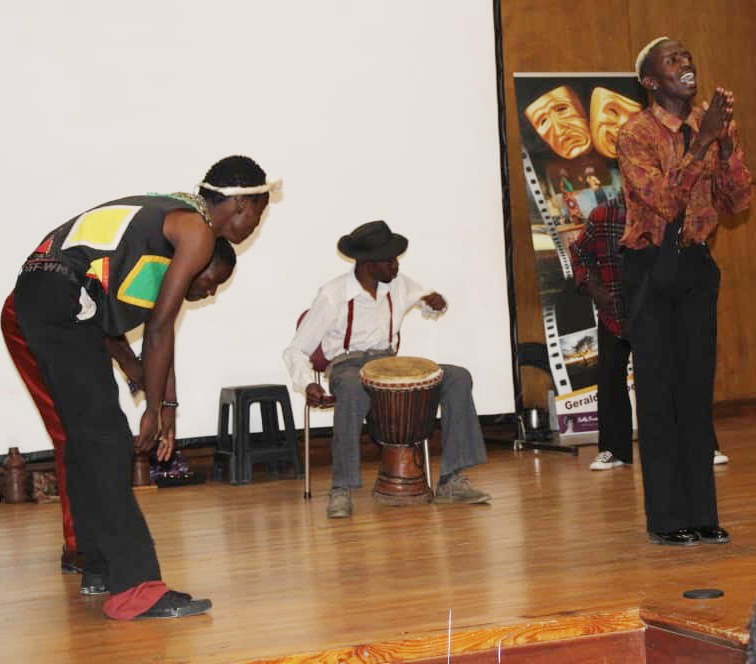 BY SHARON SIBINDI Geraldine Roche Drama Production in Bulawayo says this year's edition of the Winter Festival is set for May 7 till June 4 at The Zimbabwe Academy of Music.
This year's art jamboree will feature six groups — Fugitives, Tamaa, Vanity, Roar, Vukuzakhe and Jabulani.
"This will be our fourth edition running and we make sure that we keep our audience entertained and educated  in winter. This time  six  groups will be performing all weekends from May 7 till June 4," Geraldine Roche Drama programmes manager, Khaliphile "Khally" Sibanda told Standard Style.
"We will entertain and educate the community using theme or stories that are familiar with their daily lives for example, mental health and depression, load shedding and  unemployment, among others."
She said the fete has grown and the audience is responding well in terms of ticket purchasing.
"There is so much growth as many artists have discovered that they are valuable to the community in terms of edutainment," Sibanda said.
"Again the audience is responding well in terms of ticket purchasing.
"I recall our first edition, it was not so good because it was the introduction of everything and people were getting used to the drill, then they got used to that and it was all okay.
"We want our artists to be recognised internationally because they have an international performance standard if I may say."
She added that theatre lovers should watch out for Despair, which is produced by Fugitives group.
"People should also look forward to Despair— a short screenplay that follows the story of young man by the name Josh his an orphan both his parents died of HIV and is taking  on antiretroviral treatment," she said.
"At school he is a victim of discrimination and  because of that he overdoses his medication thinking he will heal quickly and make friends too. He stays with his uncle Mthusi who's encouraging him to be consistent on his medication."
Related Topics