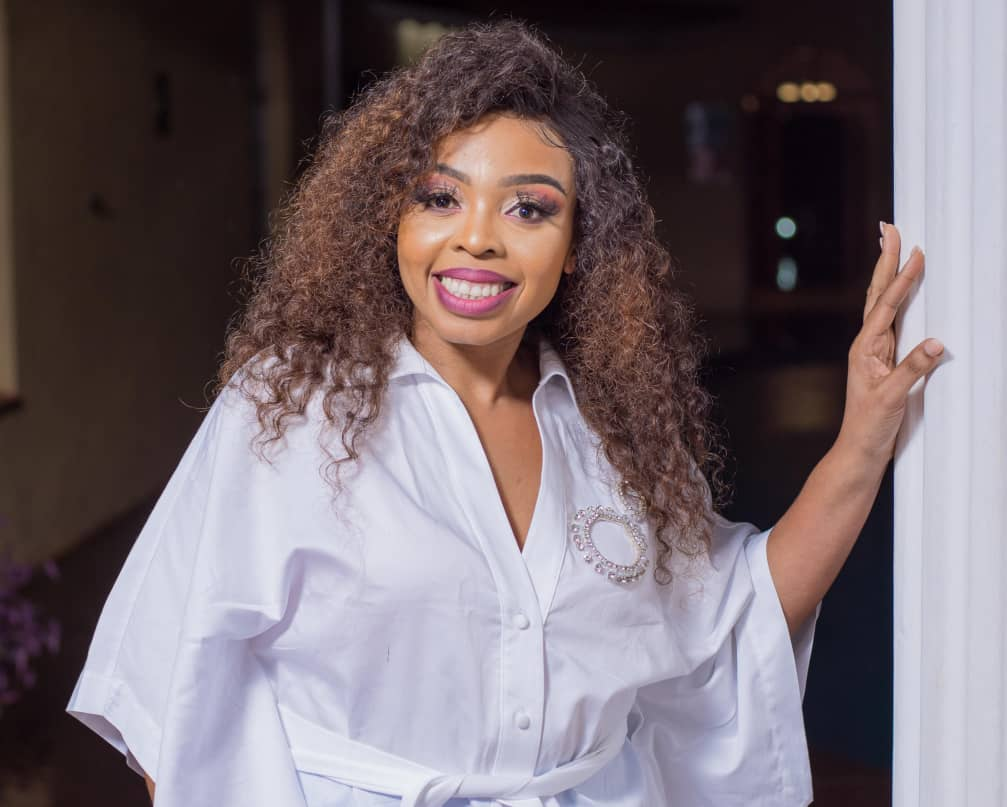 BY STYLE REPORTER
Rose Mambo, one of the finest gospel musicians to have emerged in the country in the last five years, has found solace in house music as evidenced in her latest single titled Yini Indaba.
The single Yini Indaba, accompanied by visuals, was released on Thursday and as of yesterday, it had  amassed 20 000 views on the video-sharing platform, YouTube, making Mambo one of the most sought after gospel musicians in the country.
In January the gospel music diva released a single titled Winner, which features gospel music sensation Tembalami.
The single, which was rated among the high trending songs on social media in January, was recorded at Eternity Productions and produced by Mac Dee.
 However, this time around Mambo roped in DJ Tamuka from Mushroom Media for the production while Zorodzai Chibuwe shot and directed the video.
"I feel I have settled in house music and Yini indaba is still a continuation of house music where I have kind of settled for now," Mambo told Standard Style.
"I worked with DJ Tamuka and I think he did work his magic to help bring me out.
"It was also my first time working with director Zorodzai Chibuwe on the video and I feel the video is exceptional."
Mambo said Yini indaba draw its meaning from Romans 7 verse 19 which says; "For I do not do the good that I want, but the evil I do not want is what I keep on doing".
"In this song, I am basically rebuking my soul and asking myself so many questions as to why I keep on going back to the bad ways," she said.
"So, the video brings me out living two lives. The first life of purity, but I then get lured by a group of fun loving friends who keep inviting me for parties, night clubs and bar activities.
"My conscience will still tell me that the life I am living is not the right one for me.
"After a deep introspection I am then able to join an online Bible study group, I get accepted there and also get the necessary counseling and at the end am able to ignore the temptations and make a conscious decision to live a clean life."
Mambo said Yini indaba is a song that advocates for purity.
"We will always have temptations in this world, but we then need to have the strength and attitude to overcome that," she said.
The Lujulile hit maker said the way people are responding to her music was enough testimony that she was getting recognition in the dog-eat-dog music industry.
"Yini Indaba is doing well and it has already reached 20 000 views in two days," she said.
"This shows that it's really receiving great reception."
Mambo promised her fans on more productions this year.
"My aim is to work on more music and videos this year," she said.
"I already have some productions that are already complete."
The gospel queen said this time around she decided to do it alone as she has become popular on collaborations.
Kim Makumbe provided backing vocals while Watson Ufumeli Photography took charge of photography.
Mambo has three – Lujulile, Ezintabeni and Winner – under her belt.
Lujulile received a lot of airplay locally and it was also well received in South Africa as some dance groups based there also used it as part of their choreography.
The single, which was produced by DJ Tamuka, also received a nomination in the Star FM Best House/ Amapiano song.
Related Topics