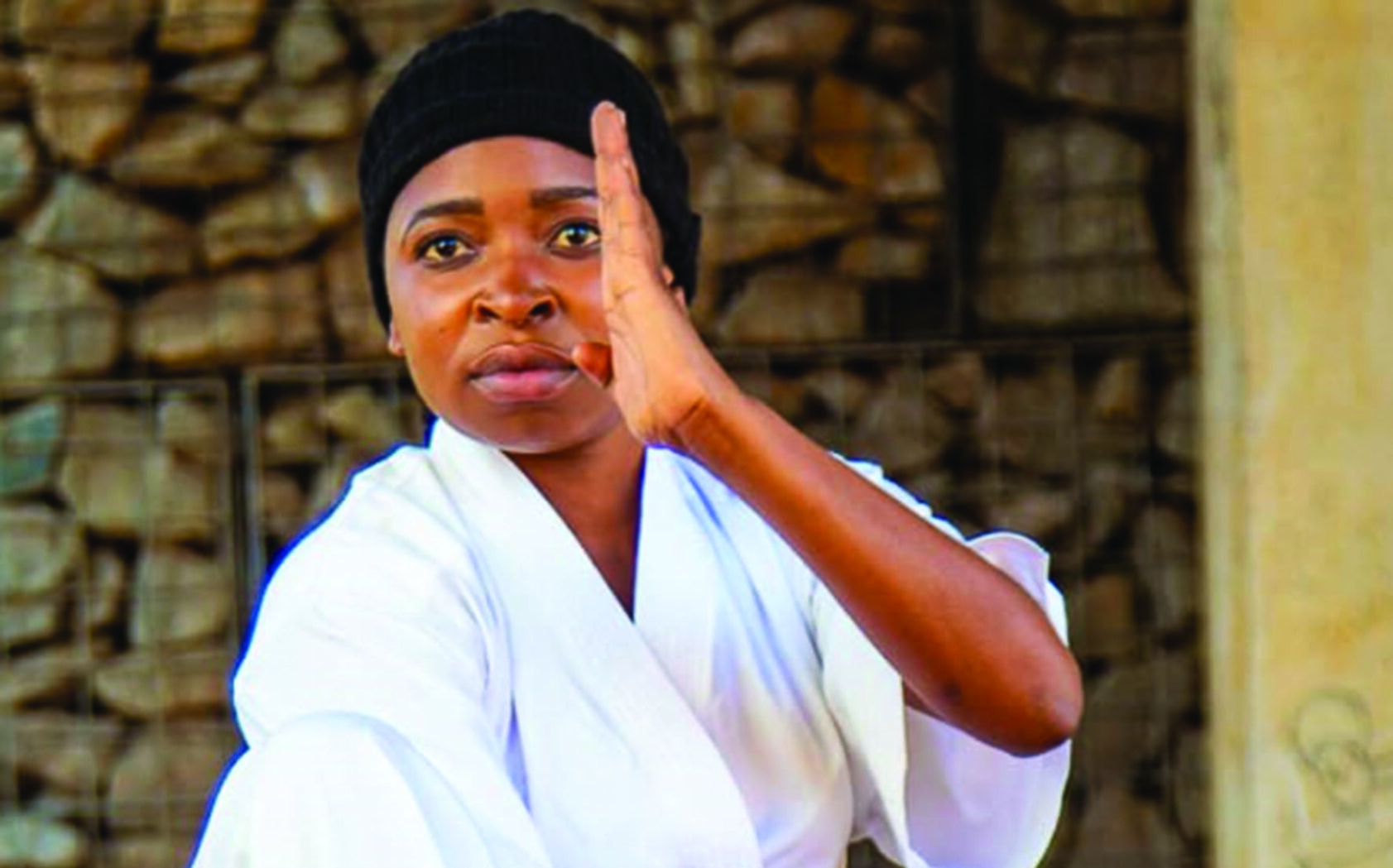 BY MELINDA KUSEMACHIBI IT is very rare in life to find a woman who is into architectural designing, karate ninja, a motivational speaker and actor all rolled into one.
For Mitchell Ravai Rudanda, who moved to Harare from the farming town of Chegutu, the sky is the limit as she has proven herself a jack of all trades. She has defied the odds by venturing into male-dominated domains of karate and architectural design.
The 30-year-old whose childhood ambition was becoming a lawyer, says all these things came naturally and thus she finds herself today pursuing new career dimensions.
Rudanda drew motivation from her background and wants to motivate the girl child out there who has lost faith in life, to venture into challenging fields which are dominated by their male counterparts.
"I can say that l am a jack of all trades and a typical result-oriented goal getter. Growing up, l always wanted to be a lawyer but it changed when l started working at Grants Designs, a company which is into architectural designing. I believed that if l venture into architectural design as a woman, my chance of being fruitful in life will be high," said Rudanda.
She said a number of people wanted to partner her in the field of architecture, but believed going it alone will be more beneficial.
"I went to South Africa and pursued architectural design studies and when l came back, l started my own things. On November 26, 2016, l started my own company which is called Ruds' Design Constructions which is into architectural design, construction services (building, civil engineering, quantity calculation, material purchase, painting, pumping, and roofing) and a number of people wanted to partner me, but it did not work because l felt that l needed to do my own things.
"I am someone who also tries to push things so l bought my own tools and when the boys are doing their jobs, I will be there doing mine. Right now I am also a brick layer," she added.
Being someone who has a passion of setting the pace for the girl child, Rudanda said every girl can do what is stereotypically deemed to be male dominated.
"I can do painting, tiling, plumbing, carpentry work, roofing, brick layer doubling X. I have realised that this industry is male dominated and it needs someone who can stand on her ground and I always advocate that women do jobs said to be only for males," she remarked.
Strong as she is, Rudanda went on to venture into karate, another male domain.
Rudanda confidentially said that she enrolled into karate as construction needs someone who is fit enough to carry the works and has won 30 medals so far.
"Karate is something which is done by mostly men, which is why l chose it. I started karate in 2019 and l enrolled with Zim Ninja Academy under the guidance of Sensei Wilfred Mashaya and Shylock Nevanji. I do five types of karate which are Kyokushin, Kobudo, Ninjitsu, Self defence, Nunchaku-do.
"Covid-19 really affected us, but l managed to compete in regional and international competitions and I won a few models, which l am very much grateful. I have 30 models, 20 gold, seven silver and three bronze," she said.
Rudanda bemoans lack of funds as a major challenge they are facing in her sporting career.
"Right now l am facing financial constrains as l want to go to an international tournament in Poland in September and for the team which was selected, we are four women. To date people still do not believe that karate is for everyone, be it male or female.
"Many ladies after seeing me pursue it have made a decision to come and join in. Everything that l do, l can use it to motivate the girl child who has lost in life. We are losing girls to drug abuse and prostitution because they do not have someone, who can motivate them," she added.
After realising that her message of advocating for girl child emancipation has not been heard, Rudanda ventured into film. As an actor where she featured in a number of dramas such as Smoking gun and Effect.
"After sport, l saw that my message of rallying the girl child against drug abuse and indulging in sexual activities was not making any impact, l saw an audition for a movie and then sent my monologue and l was called for an interview with East life Entertainment Studios in Mutare. l passed and they gave me a role of being a police detective in their movie Smoking gun, which is on ZBCtv where I am am the lead actress and practicing my martial arts in the movie. I am unstoppable. Again l was given a task to act in a short film, which was called Effect that advocated for environmental awareness,' said Rudanda.
Being a motivational speaker, Rudanda has partnered Miss Fun House Zimbabwe where they host a modelling pageant every year, which she said will be educating the girl child on how to venture into business.
Rudanda grew up in Norton in a family of four, two boys and two girls and her being the eldest. She did her primary school education at Norton 2 and secondary at St Eric High School.