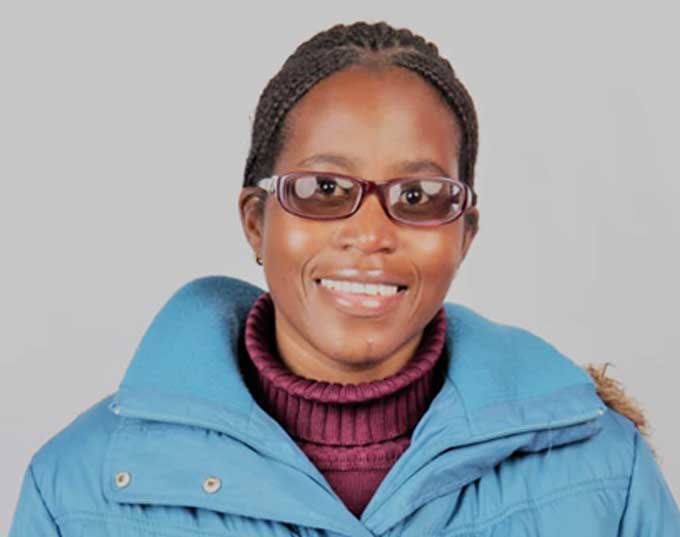 By Fungayi Sox A Harare nurse Yvonne Ndove has penned a fiction novel titled A Web of Lies, which explores contemporary societal issues, including child marriages and the historical marginalisation of women in an African family set-up.
Ndove has worked in both the public and private sector in Zimbabwe. Her inspiration in writing is driven by classic authors such as Sidney Sheldon and Dannielle Steele whose writings she passionately admired from a tender age.
An ardent fan of fictional stories, Ndove strongly believes in giving a voice to emotions and thoughts which women tend to shy away from and her book A Web of Lies is her debut entry into writing.
Her new book revolves around Kuda — the innocent narrator whose voice dominates most of the narrative in the text.
As the book begins, we learn that Kuda wakes up from hospital after an apparent nasty fall which leaves her determined to solve the mystery of why she had been there in the first place. A determined Kuda embarks on a mission to find answers and it is this very mission which uncovers a trail of hidden family secrets.
"We chatted for a while, but when I tried to ask about what had led to my hospitalisation, my visitors quickly exchanged glances then Maiguru Chipo hastily looked at her watch before exclaiming how late it was and how I needed to rest to regain my strength and two of them rushed out of my room without taking a second glance at me.That was odd I felt something was amiss,I couldn't quite put my finger on it but I knew something was wrong and I wasn't going to rest until I found out what it was"—(pp.3)
As the text progresses and Kuda is discharged from the hospital, we learn quite a number of things. Firstly, that her family in particular is keeping away an important explosive secret from her. We later learn that Kuda had been born after her mother had been raped by her own father Rungano Rungano. It is this secret which the family had hidden for years which explodes and comes to the limelight towards the end of text.
For the purposes of this review, I will analyse the book through characterisation of the main actors in the text.
Rungano Rungano
Rungano Rungano resembles an outdated chauvinistic and patriarchal society and his first wife dies whilst trying to bear him a male child.
After his first wife's death, he later on resorts to scouting for under-aged girls in his village and settles for Gore's daughter Chenai.
Rungano Rungano marries Chenai against her will, sexually abuses and force himself on her and she falls pregnant to a baby girl whom he sexually abuses again when she is still an under-age and she in turn gives birth to Kuda who is the chief-storyteller in the text.
"He had been forty-two when he married my then 14-year-old mother and he had been a widower having lost his first wife as a result of complications when she delivered their premature son, who had passed away shortly after birth"–(pp.9)
It is unfortunate that the author allows Rungano to go scout-free because an enabling patriarchal system which okays the oppression of female victims under the guise of submission and obeying their husbands.
It is also unfortunate that Rungano Rungano dies of colon cancer before he is brought to face the jaws of Justice.
Gore
He is my greatest disappointment in the text and represents the perpetuation of patriarchy and female oppression as he marries off his youngest daughter Chenai to an older man Rungano-Rungano against her free will.
Despite being a chief, it is unfortunate that he systematically perpetuates oppression of women as characterised by how he suppresses his wife's voice in decision making and marries of his children and his general remarks regarding his sisters.
It is unfortunate that he symbolically marries off his under-age young daughter Chenai for a mere "bottle of beer".
Yvonne Ndove is a registered nurse who has worked in both the public and private sector in Zimbabwe. Her inspiration in writing is driven by classic authors such as Sidney Sheldon and Dannielle Steele whose writings she passionately admired from a tender age.
Fungayi Antony Sox works at TisuMazwi — a social enterprise which specialises in book publishing and storytelling projects, including book editing and printing, autobiographies, ghost-writing, content creation and digital media. He writes in his personal capacity. For feedback contact him on 0776 030 949, follow him on Twitter @AntonySox, or connect with him on LinkedIn on Fungayi Antony Sox
Related Topics