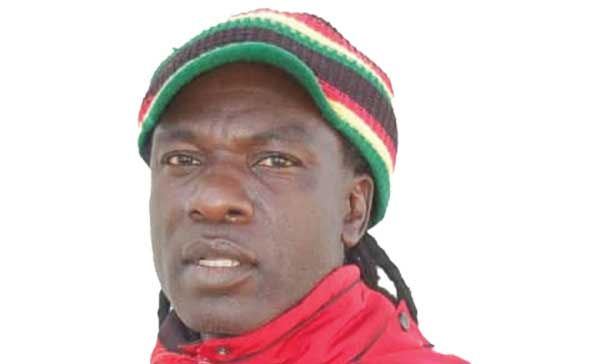 BY ALFRED TEMBO "ALICK Macheso and the late Tongai "Dhewa" Moyo  played their part in influencing my decision to consider taking music as a full-time business,  says the Gweru-based Chigiyo music maestro, Philip Chinembiri.
The Mighty Hands front man said his future was authored way back when the 'music gods' uttered their prophetic words, at a time when the country's music industry was at its peak.
Chinembiri, a second generation Chigiyo music custodian said first it was Macheso who is popularly known as Baba Sharon challenge him into considering to take music as a full-time vacation, unfortunately there were other demanding  concerns he needed to attend to at the time.
"Some years ago after a concert in Gweru, Baba Sharon said to me, judging from your admirable flawless performance you are a national trophy yet to be unveiled.
"I have seen you dribble through all the defenders and the goalkeeper now it's up to you to shot in the nets, side ways or over the bar," narrated Chinembiri to Standard Style.
He said Macheso's observation at the time was on point yet the option to take music as a business was in conflict with an interest to hone his career as a tradesman.
"I was in love with my profession and the job at the time, it was not easy to explain to my family, as it was unthinkable to the expectation of many.
"Surprisingly, soon after that encounter with baba Sharon and his burning desire to see me perform with him from time to time, l got transfered from Gweru to work in Bulawayo and the band was also divided due to my relocation and it meant that we could not stay in one place since every other person had to follow a separate path for survival," He recalls.
In a separate encounter the late Tongai "Dhewa Moyo said there was need for other musicians to learn from him to have a strong faith in potency of "the music industry," adding that he left his full-time job to court music, his love.
He explained that Dhewa was a risk taker that was calculative and had a defined mission.
"Long before the era of  Covid 19,Dhewa urged me to let go of my desire to follow traditional professions and full-time employment for the unpredictable music industry.
"Dhewa said he was  one such a example musicians had to learn from for leaving his full-time job at a  time when it was considered fashionable to be employed by the government than chasing his talent in music," explained the dreadlocked and seasoned electrician cum musician.
Although Chinembiri has expressed his renewed commitment to weld a place for his band on the country's music scene, his voice is of a man dedicated to serve his employer committedly than following the music industry.
Currently, the former Zig Zag band member is promoting his latest offering titled Chakafukidza Dzimba Matenga (2022).
His catalogue includes albums such as Ndabaiwa (2000), Chihwande Hwande (2004), Charika Mutanda (2006) and Pachipamwe (2021).
"When l seat down to reflect l remember the words of these decorated Zimbabwean top musicians, living or departed l feel it in my heart that this is the right time to follow their words.
"I have no regrets in my heart for delaying to accept the invitation into the main arena but am glad that they noticed my capabilities ahead of time," said Chinembiri.
Related Topics