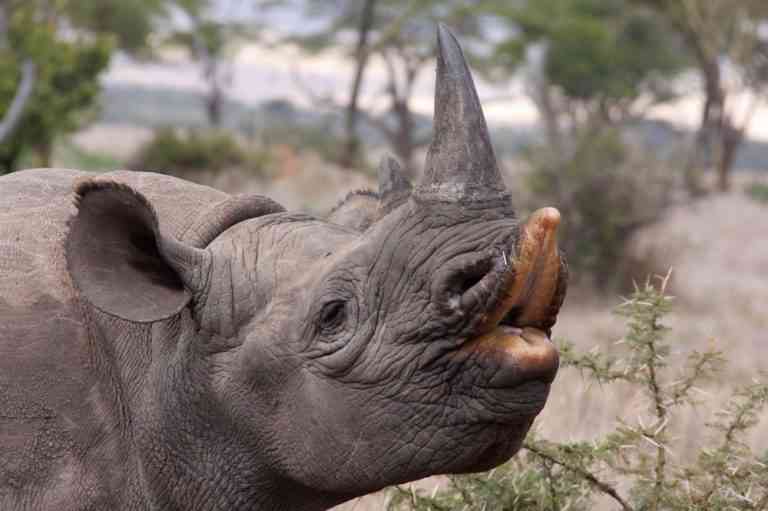 The needless destruction of prime wildlife habitat by top government officials and their cronies is haunting Zimbabwe at the ongoing Convention of International Trade in Endangered Species (CITES Cop 19) in Panama as no endorsements have been made so far for the Sadc nation to trade its stockpile of ivory nor excite majority international hunters and gaming enthusiasts.
The World body's prestigious 19th conference started on Monday and ends next week on November 25.
Environment minister Mangaliso Ndlovu on Thursday gave his speech urging the bloc to incorporate communities in the decision-making of CITES. But his plea did not receive a standing ovation due to underlying concerns by the international community on how Zimbabwe is putting at risk endangered species mostly in the Midlands province.
There is currently wanton destruction of prime wildlife habitat in the Sebakwe basin near Kwekwe where prominent citizens with state assistance have invaded the Midlands Black Rhino Conservancy (MBRC) and the nearby Sebakwe Recreational Park.
MBRC has eight black rhinos, with an unknown number of animals also coming in to browse from adjoining game parks in the vicinity.
Elephant, kudu, eland, impala, bushbuck, waterbuck, buffalo, hippopotamus, wild dog, leopard, cheetah, brown and spotted hyena are found in the MBRC as a whole but all this wildlife is at great risk of becoming extinct due to invasion of the conservancy which has reduced habitat and increased cases of poaching.
Millions of dollars invested in the wildlife conservation in the past 35 years may be lost if nothing is done to solve the crisis.
Local and international wildlife conservationists this week told Standard Style that it is not surprising that Zimbabwe has not been taken seriously at CITES because its footprints in violating the bloc's founding principles which are anchored on protection of endangered species by member states are all over in digital spheres.
"The set-back for Zimbabwe at CITES comes from the fact that basically at the inaugural African Union-United Nations Wildlife Economy Summit held in Victoria Falls in June 2019, President Emmerson Mnangagwa promised a cosmopolitan audience that he will guide sustainable management of natural resources and wildlife,"the conservationist. said.
"However, with what is happening in private conservancies especially in the Sebakwe basin and at MBRC where a conservancy that has been there for the past 35 years is being destroyed no one is taking Zimbabwe seriously at CITES."
Twin Springs Farm, which forms part of the MBRC, is now occupied by Mnangagwa's brother Patrick and businessman Douglas Kwande whose wheat farming activities are threatening the existence of wildlife species including sable, wildebeest, zebra and giraffe. The black rhinos are also now in danger.
In previous interviews, the two defended their invasion and said it is for the good of the nation as they will be able to boost wheat production and avert hunger for citizens.
On the other hand, more eminent people have invaded Chinyika range which forms part of the MBRC and they include Finance minister Mthuli Ncube, Zimbabwe's ambassador to South Africa, David Douglas Hamadziripi, permanent representative to the United Nations, Chitsaka Chipaziwa among others.
The settlements have the potential to put to waste investments running into tens of millions of United States dollars made by multiple property owners and stakeholders for the past 35 years in the Midlands Black Rhino Conservancy.
Funders like the Save Foundation of Australia and Sebakwe Black Rhino Trust also made significant donations to the conservancy to build it into what it is at present, but the illegal settlements could see the investments going down the drain.
The Parks and Wildlife Act (Chapter 20:14) prohibits human settlements or agricultural activities on conservancies, unless with the express authorisation of an Act of Parliament.
At present, no such law has been promulgated to legalise the settlements, not even a statutory instrument.
Related Topics