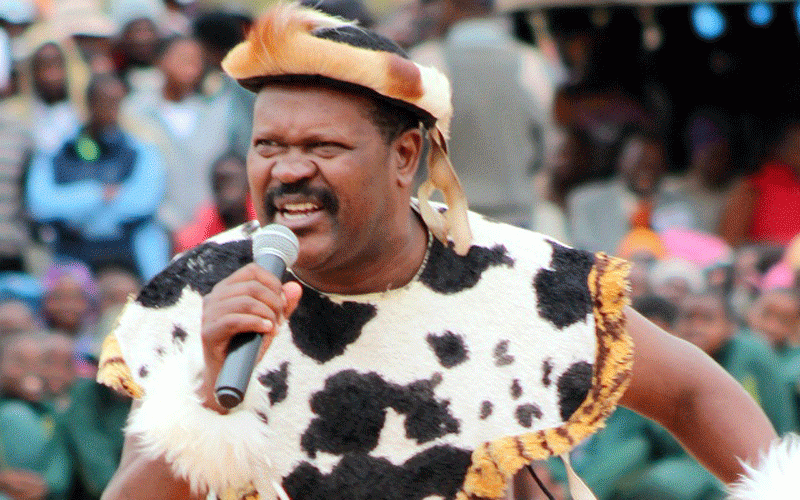 To be healthy is the requisite for each and every individual. The idea of health is enmeshed in the good state of mind and also that of the body. This is so because a healthy body is the manifest of a healthy being.
Artistic expression remains something that has been in unison with human cultural development as it plays a role in the ways we teach, learn, communicate and also heal.
From time immemorial our ancestors had been telling stories and singing songs to make sense of the dynamics of the world. This is seen evolving deeper into our generation which is also learning from the narrative through visual media, song or performance.
The arts communicate concepts and emotions through drawing to our senses and the capacity for empathy. This has also seen the interest on the intrinsic health benefits of artistic leisure activities and different artistic activities.
Art can help us to emotionally navigate the journey of battling an illness or injury, to process difficult emotions in times of emergency and to tackle challenging events. The creation and enjoyment of the arts helps promote holistic wellness and can be a motivating factor in recovery.
Including arts in health care delivery has been shown to support positive clinical outcomes for patients while also supporting other stakeholders, including health care providers, the patient's loved ones and the wider community. Benefits are seen across several markers, including health promotion, the management of health conditions and illness, and disease prevention.
Interestingly during the Covid 19 pandemic, many artists had suddenly developed an interest in the promotion of health and cleanliness.
But in the post Covid 19 era, promotion of health related topics is on the decline. It is imperative for artists to be knowledgeable of issues that affect public health in order to edutain their audience.
The promotion of public health issues from the artists is of importance as they become part of team work to create an environment in which the wider community feels empowered to make healthy choices and create a caring public.
Artists in the context of public health can play a role in helping to identify needs; advocate and do community organising such as awareness shows in partnership with local health service providers and other organisations that have an interest in public health.
In the process artists can develop mass media campaigns; and train peer educators, counselors, and advocates through collaboration with experts in that specific field of public health.
Artists can play an active role in the quest to address issues related to disease prevention; consumer, environmental, emotional, sexual health; first aid, safety and disaster preparedness; substance abuse prevention; human growth and development; and nutrition and eating issues.
Many artists have the challenge of limiting their scope with a need to focus on the cliché while forgetting the need to put an emphasis on health and wellness as critical issues to be promoted.
The use of art in health care advocacy and activism in communities can have a variety of benefits for health outcomes. They can be used to communicate valuable messages across cultures and political divides, help affected communities understand the risks of certain diseases or behaviors and provide ways for affected populations to process and learn from their individual and collective experience to improve their wellbeing among other benefits.
Arts interventions can advance specific health goals, including universal health coverage, mental health and suicide prevention, maternal health, and blindness prevention and quality of care, in addition to continued efforts in HIV and Aids prevention.
Collaborations of artists with media companies can provide local-language programming on health issues in many areas of the country which can stretch to the global context. It is of note that innovations incorporating the arts and health sector have been used to enhance physical and emotional support for resilience and wellbeing in communities, complementing and supporting therapeutic, rehabilitative and preventive efforts, increasing awareness of health and contributing to emergency preparedness. This was seen especially during the time of the pandemic and the lockdowns.
Successful health promotion relies on the art of putting new ideas into action, and, as importantly, applying what is already known. Even if there were no new scientific breakthroughs for another 10 years we could still easily reduce premature death considerably through what is the core art of public health - advocacy.
Policy determines the overall thrust of health promotion. It is the engine for change and legislation and regulation to support the desired outcomes of policy.
Artists need to influence the policy process especially with regard to the need for an improved public health delivery system. This can be policy, legislation and regulation well outside the health sector that can have the most impact on health, such as the regulation of the sale and pricing of alcohol, tobacco and food, or tax incentives to encourage travel on public transport, or for business to invest in rural areas or construction of bike paths.
One of our fundamental human rights is the right to know, to be informed about the scope of health problems, the risks we are exposed to, the protective behaviors we need to adopt, and where we can access services.
Art provides continual reinforcement of messages to help us in cultural shifts of attitudes and behaviors. In essence, it should be known that communications must be targeted at groups with specific information needs, and to those most vulnerable.
This month is breast cancer awareness month and it is imperative for artists to use their artistic skills to spread awareness of prevention of cancer. This can be through song, drawings, sculptor, poetry, drama, films and several other artforms.
Raymond Millagre Langa is a musician, poet, orator, writer and founder of Indebo Edutainment Trust. Follow Raymond on Facebook, Instagram @Millagre Ray L. Email: [email protected] and [email protected]
Related Topics