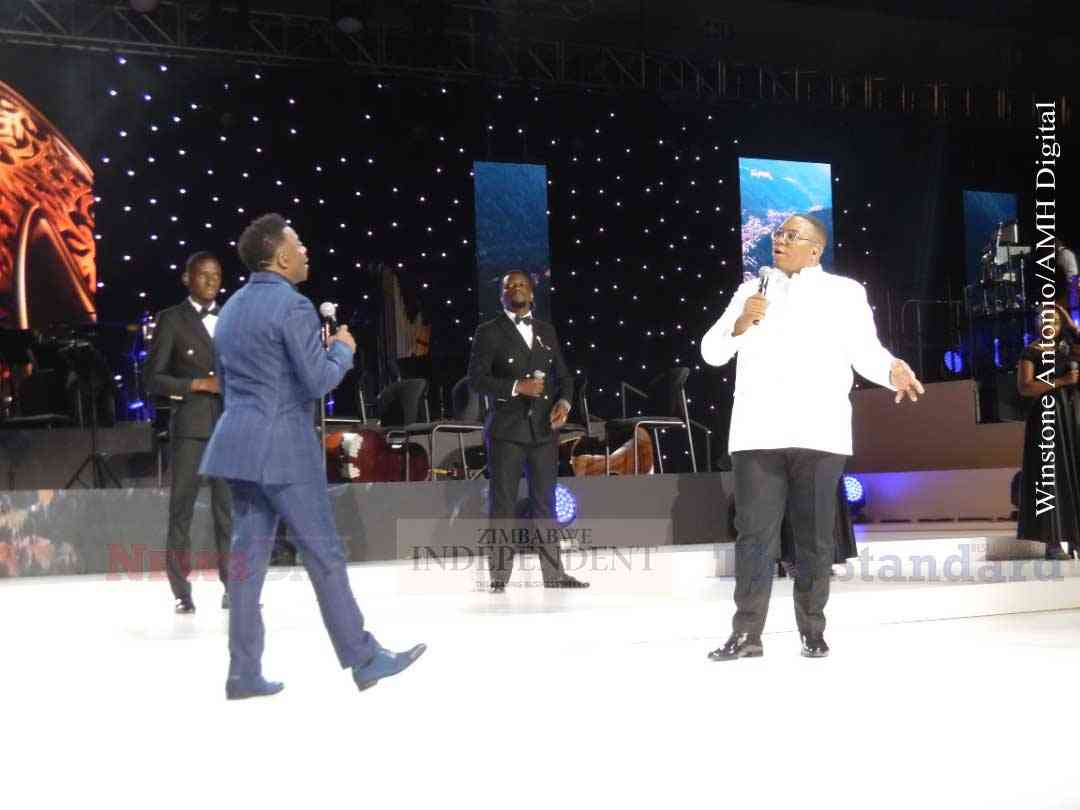 WHAT a night of praise and worship it was.
Sandton Convention Centre in Johannesburg, South Africa on Friday night reverberated to the echoes of powerful gospel music when Zimbabwean music group, The Vine shared the stage with top South African singers.
The free concert dubbed; The Great Physician tour was hosted by the Harare-based Seventh Day Adventist musical group and the tour theme is derived from their latest 12-track live DVD recording of the same title.
Having featured some seasoned Mzansi singers such as South African Grammy award-winning Soweto Gospel Choir on their latest offering, The Vine decided to kick start The Great Physician tour across the Limpopo River.
Also featured on the latest live recording, is Mahalia Buchanan, Mabongi Mabaso and a 40-piece orchestra among others.
What a concert it was, people responded well by coming in their numbers to watch the Zimbabwean and South African gospel stars combine their voices on one stage.
What a form of unity shown by the gospel singers from the two Southern African countries that went on to put-up top-notch performances.
It was just a marvel for many to watch The Vine and Minister Mahendere sharing the stage with the Mzansi stars who included Xolly Mncawango, Ntokozo Mbambo, Mahalia Buchanan and Benjamin Dube for free at the upmarket Sandton Convention Centre, north of Johannesburg.
All the artistes' performance, body language and energy showed why they command a huge following in their respective careers.
"Planning for The Great Physician tour has been hectic, but we are happy to have managed to host such a successful show at our second home, South Africa," The Vine manager Gamuchirai Mlalazi told Standard Style soon after the concert.
"It was indeed the night of praise and worship to salute the South African artistes who were part of the concert."
"Through The Great Physician tour, our mission is to continue creating new synergies and expanding our reach.
"This South Africa's concert marks the beginning of our journey to take our music to the fans."
If everything goes according to The Vine's choir director, Everton Mlalazi's planning; The Great Physician tour is set to spread to Namibia, Nigeria, Kenya and the United States as part of a strategy to take their music and brand to the fans and beyond the borders.
No doubt, The Vine is on the road to take its music exploits to another level.
Follow Winstone on Twitter @widzoanto
Related Topics