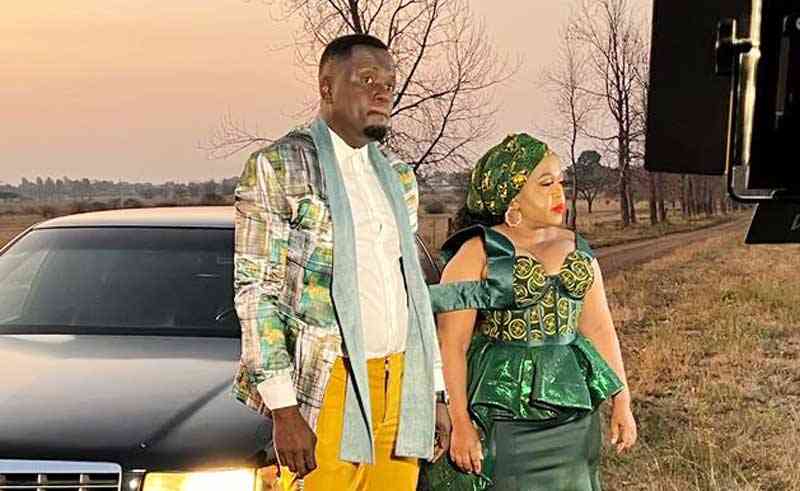 GOSPEL musician Tatenda Mahachi's video of the song titled A Friend, which features top South African gospel musician Winnie Mashaba will be released tomorrow via online platforms, including YouTube.
Mahachi, who two weeks ago brought in the South African diva for the video shoot in Harare, told Standard Style that production on the visuals is done and ready for release.
"The much-awaited video of my collaboration with Dr Winnie Mashaba will be released on Monday at 10am on YouTube," Mahachi said.
"Dr Winnie Mashaba was in Zimbabwe two weeks ago to shoot the video which many are anticipating to watch.
"The title of the song is simply A Friend, which encourages and reminds people about a friend who is true and never leaves even in times of sorrow, it's a song of hope that will give relief to many.
"The video was shot here in Zimbabwe in different areas which will go a long way to show the beauty of our country Zimbabwe.
"l decided we shoot the video in Zimbabwe to showcase our beautiful nation as many will have an opportunity to watch this musical video this is my first collaboration with an international artist to be shot in my country and l thought it was worthwhile."
Mahachi said Mashaba was excited to take part in the project and described her visit as one of the best in terms of hospitality.
He said the Eloi hit maker promised to come back to Zimbabwe and hold shows in Harare and Bulawayo.
The video was shot in Mutorashanga and Lake Chivero, among other places in and around Harare.
This is not the first time that Mahachi has collaborated with a top South African gospel musician.
In 2015, Mahachi formed a formidable partnership with the late Ncwane following their collaboration of the song Ndinoda Jesu/Ngiyamuthanda UJesu, off his fourth album titled Declarations.
Mahachi has also collaborated with American singer Isaac Simpsons on the song titled He Cares for You.
The award-winning artist apart from collaborations with foreign artistes has had an opportunity to join forces with local artistes such as the late Oliver Mtukudzi on the song Ndisiye.
His other hit songs include Ndiye Nzira and Tichamuona.
Related Topics