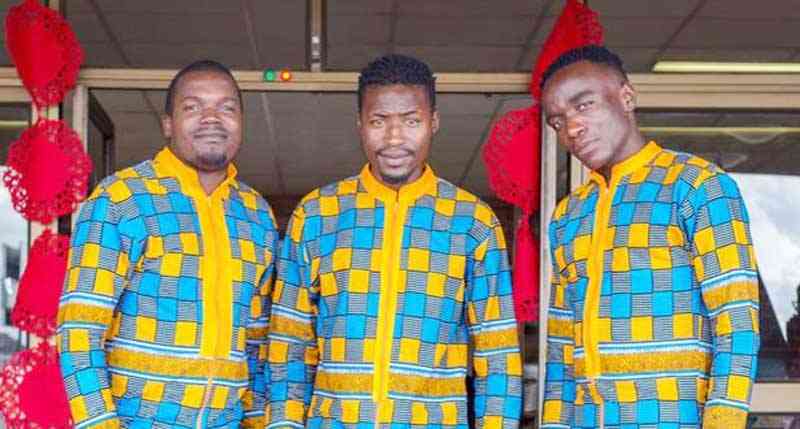 Afro-contemporary group Fusion 5 Mangwiro will next month release their debut album titled Mixed Feelings at Emagumeni in Helensvale, Harare.
The launch is set for October 15 and according to the three-man group's manager Marichi Nkhoma, the album is made up of songs that the group has been playing during their lives performances over the years.
"The album has eight tracks, a few bonus tracks that we have been performing at live shows and our fans got so accustomed to them that they think those tracks are already released," said Marichi Nkhoma.
"This is why we want to make them official and make it into an album."
Nkhoma said they have always felt that they had content to give to people, but it was not album material.
"An album is a complete work of art meaning each song has to have a connection with the rest of the songs, therefore it needs full attention," he said.
With hits such as Mistake, Mango and Kuhope, the band is finally going to come up with a bigger project which depicts the band.
"The album Mixed Feelings portrays what our band is about," Nkhoma said.
"Fusion 5 Mangwiro has five elements, which are three vocalists, a drum and a guitar and these elements have different personalities and as a band we have different life stories.
"We always try to share our emotions and feelings with our audience which is why we made sure that our album speaks of love as a wonderful thing, but also captures heartaches, heartbreaks and disappointments we encounter in our human relations, hence the name 'mixed feelings'."
He said making the album was not easy as it required a lot from them as a team in terms of creativity, discipline and commitment.
"For us, this album is our best work of art and hopefully our audience will see it that way," he said.
Nyasha David and Mwenje Mathole are some of the artists expected to perform on the album launch event.
Fusion 5 Mangwiro was founded in 2014 after Brian Maguta, Gilbert Gwatidzo and Aaron Manyati met at the then Caravan show at Tichagarika shopping centre in Glen View.
A djembe player, guitarist and vocalist decided to join Dreamstar music competition two years later, which was their first step in becoming an award-winning outfit.
The group has won a number of accolades, including the Zimbabwe Music Award Best Group in 2019, the Star FM Awards Best Afro Pop Song in 2020, the Star FM Awards Best R'n'B in 2021 and the Star FM Awards Best Group in 2021.
Related Topics