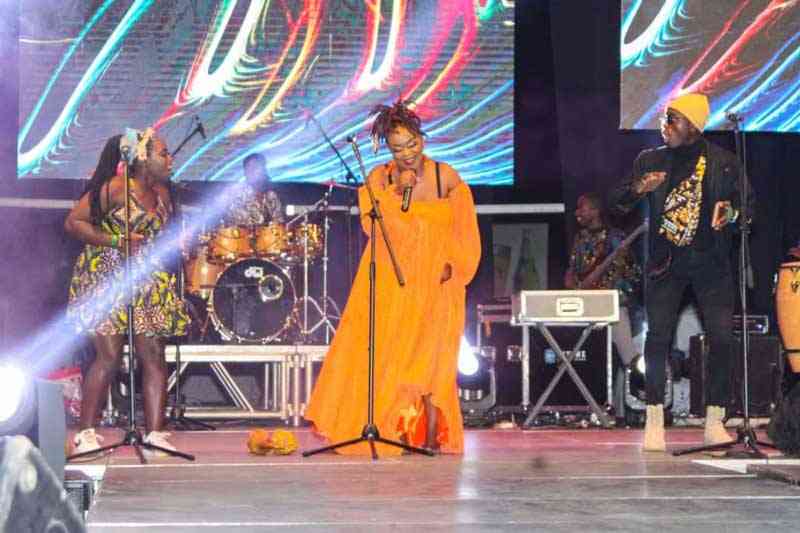 Afro-jazz musician Felistas Chipendo, popularly known in music circles as Feli Nandi, will on Tuesday serenade the audience at the prestigious Quoted Companies Survey and Awards ceremony.
The awards are being hosted by Alpha Media Holdings' leading business weekly, the Zimbabwe Independent, in partnership with Nedbank Zimbabwe.
The event is held annually to reward the best performing companies listed on the Zimbabwe Stock Exchange (ZSE).
This year's event will be held virtually under the theme Navigating Global Dynamics.
Feli Nandi, who is among the sought-after musicians in the country at the moment, confirmed her performance to Standard Style.
"Oh, yes, I am happy to be part of this event," she said.
"I will give my best and make this a momentous day to those who are going to win."
Feli Nandi has released a number of hit singles as a solo artiste since her departure from Mbeu's Mhodzi Tribe, in 2020.
She is riding high with her debut album titled Izwi.
"I will play songs from my album and singles," she said.
"I have other new songs coming and I will play them."
The guest speaker will be Botswana Stock Exchange chief executive and chairperson of the committee of Sadc stock exchanges, Thapelo Tsheole.
Tsheole is a seasoned financial markets expert with a cumulative experience of over 20 years having worked for the Central Bank of Botswana and Botswana Stock Exchange.
Related Topics