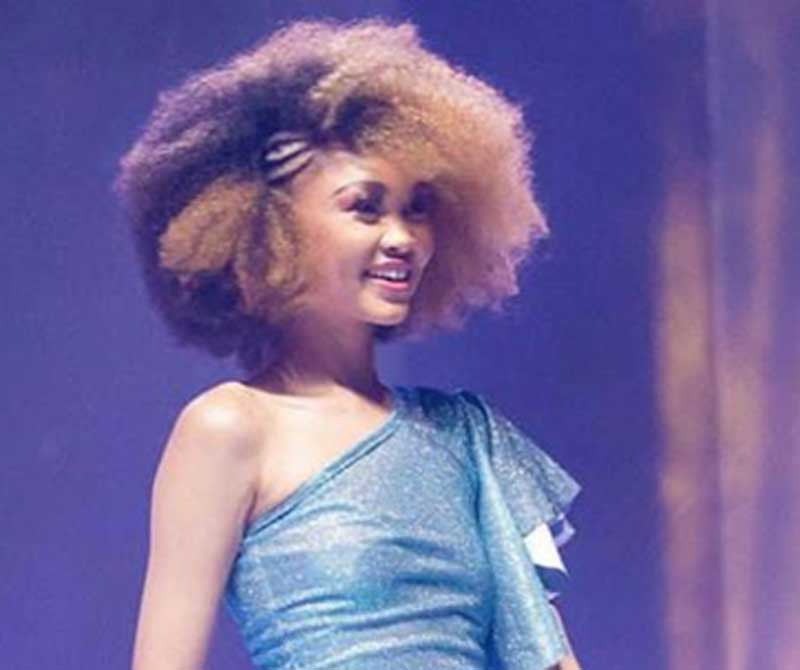 Fashion designer Nandi Larethi, born Abiot Malawa, was privileged to dress the 12 finalists during the opening sequence of the inaugural Miss Zimbabwe Queen held in Harare recently.
Nandi Larethi made sure that the models looked stylish and glamorous in the one arm turquoise short and comfortable dresses.
The sparkling dresses managed to capture the attention of the audience as they did suit the atmosphere and energy of the conference room as well as the models' well-sculptured figures.
"We used the moonlight material since it was for the night. So we needed something that shines and sparkle as well as comfortable for the girls," said Nandi.
He has been working with organisers of the Miss Zimbabwe Queen — Tendai Hunda and Hilder Mabu — for some time and he feels it was an honour to be part of the pageant.
"I felt honoured to be given such an opportunity and I felt satisfied when I delivered well," Nandi said.
"My look for the girls was something that depicted a woman's confidence and glory as she delivered her walk."
Nandi has designed clothes for many personalities including ZiFM's Miss Becky, Miss Africa Gold Pretty Sindy and Miss Zimbabwe International Tania Arron, among others.
He started his journey as a designer at a tender age and got assistance from Simbarashe Munenge and his wife Ubline Munenge.
"I have always been interested in clothing material even at a very tender age so when I completed my O' Level I went for clothing technology," Nandi said.
"Back then designing was not that common, but Simba and his wife Ubline helped me to break through up until I began working with one of the biggest designers Tapfumanei Munenge."
The designers, who featured in the creation of the Miss Zimbabwe Queen finalists evening gowns look were Zargue'sia by Ishmael Tsakatsa, Indwangu by uMthobie Sibanda and Tapfumanei Munenge.
Related Topics