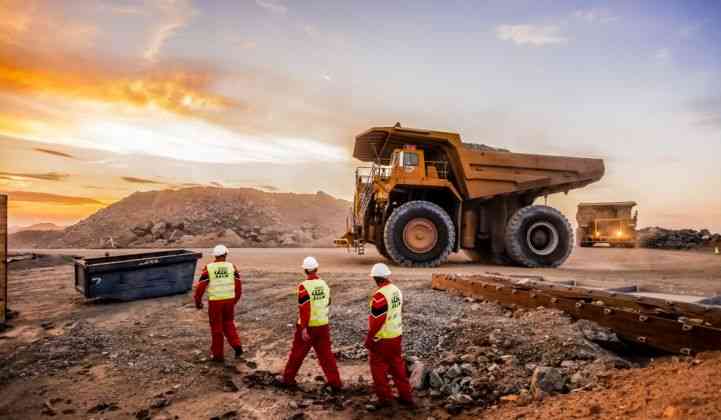 There are things that the government, where Chinese investments are concerned, is getting right, or so it seems.
In mid-May this year, the Home Affairs ministry wrote the Chinese-run Bikita Minerals a love letter.
The letter directed the mining company to stop operations on a plethora of issues.
It had emerged that Bikita Minerals was not respecting the rights of its workers, flouting labour laws and treating the employees like trash.
Quite shockingly, the company had brought in some 100 Chinese nationals to work at the mine, as if that kind of labour could not be provided by locals.
That's nothing, if you consider that these Chinese nationals did not have work permits, meaning that they were working in Zimbabwe illegally.
These dudes would hide in the bush whenever immigration officials visited the company.
To cap it, there were suspicions that the company was smuggling raw lithium into South Africa and Mozambique, with China being the final destination.
A short while before, police in Masvingo where the company is operating had intercepted about 3,500 tonnes of raw lithium that looked set for the Beitbridge border post.
In late April, an investigation by the media had revealed most of these violations by Bikita Minerals.
Then, on May 10, government officials summoned the company's management to Harare, after which the miner was told to stop operating till it put its house in order.
You may also recall that, early last year, Oldstone, another Chinese company operating a quarry on Mutare's Dangamvura Mountain, folded following an outcry from civil society and residents.
Oldstone was operating without an environmental impact assessment certificate, had allegedly criminally acquired a quarrying licence and was treating its employees badly as well.
Just recently, there was another detailed media investigation around Arcadia Mine, a lithium project that's owned by Prospect Resources that is—you guessed right—Chinese-owned.
We hear that government is not just sitting around the winter fire on this one, so watch this space.
Whatever lenses you are going to use on this, there is no way in which you are going to deny the significance of the responses of government in the cases cited above.
To start with, all those Chinese investors that have been operating with impunity will start cringing.
To say, hey guys, this is no longer business as usual, even though it may be business as usual later.
It appears that the government has, for once, started paying attention to the concerns that some of us have been putting forward to be heard.
In the past, all you got whenever you complained about how Chinese businesses were doing their business were names, bad names.
The government was so defensive you would think we were actually a new province of China.
And, whenever you raised issues, the government, particularly through its usual mouthpieces, would call you an agent of regime change. Never mind what you said, the Chinese were untouchable.
And The Chinese themselves didn't help the situation.
Outside their impunity, they would spit venom at you whenever you criticised them, the embassy included.
That was particularly irritating because the Chinese acted big brother on us, as if the sun was meant to shine through their bowels right from the start. Imagine how it feels for an offending foreigner to start calling you names in your very own backyard.
It appears to me that, after all that noise some of us have been making, there has been serious board talks between the Chinese and the government on the need for the former to do things right.
This is supported by the fact that, in some cases, Chinese investors have acted swiftly after media and CSO reports on bad things happening at their places.
For instance, Anjin recently rushed to fence off gullies and adopt an environmental management plan after it was outed for bad management of the environment by the media.
As I have always said, nobody is against Chinese investments here.
What lots of us hate is the manner in which those investments are being done.
But if there have been no boardroom talks, it could mean that the government is changing tack on its own and shifting in the manner in which it treats Chinese interests in Zimbabwe.
That would be super, if that's the case. If there is changing of tack as in this sense, then we must salute the government for the bravado.
The last time a Zimbabwean leader was critical of China and its investments here, there was a coup.
You remember the late Robert Mugabe? He came out publicly about how the Chinese had lied to him about mega deals and what not.
Next thing, the tanks were rolling on the streets of Harare.
I'm not saying China sponsored the coup, no. But the coincidence is amply interesting.
There is another way of looking at the government responses, encouraging as they are at the surface.
It could be that the government is aiming at soft targets only, mostly because of the factional contestations within the ruling Zanu PF and government.
Remember that we have hundreds of Chinese companies operating here.
So two or three may not be a good sample.
As we know, behind every Chinese company is some big local guy who is supporting and eating with it.
It could then be just be the case that those that have been closed or are going to be closed are linked to the weaker guys in government and the party.
Given the hot competition for power in Zanu PF, you don't dismiss the possibility that those that have been shut down or would be shut down are sponsoring the weaker competitors.
Of course, that's not to say they are being shut down for no reason.
On the contrary, there are solid grounds for folding them over.
In fact, if we were to be strict with the law and corporate mores, just about every Chinese company you hit with the first stone would be shut down.
What I'm saying here is, it's likely that there is selectivity in punishing the offending Chinese investors based on political expediency.
People like me are looking with keenness at how the government—or a faction of it—will respond to revelations of abuses, violations and criminalities of the other Chinese companies that we hear are connected to those that are holding real power at the moment.
Anyway, let's look at the upper part of the drinking glass, even though, as you all know, it's very hard to be an optimist in Zimbabwe.
We just hope that, going forward, government will be honest and sincere with reports of non-compliance at Chinese projects.
Tawanda Majoni writes in his personal capacity and can be contacted on [email protected]
Related Topics