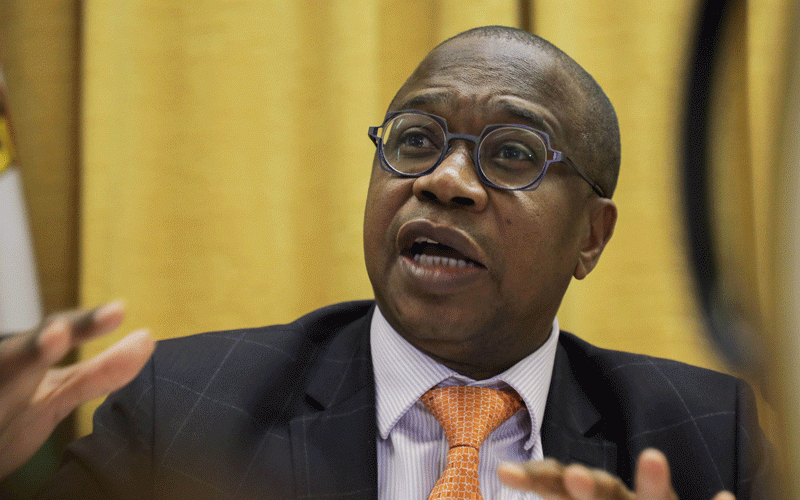 There are just too many things you won't get to understand about the post-Mugabe administration, and you probably shouldn't dare try because it will get you bonkers.
Late this past week, the government took delivery of 18 Kazan Ansat copters from a Russian company, Rostec, under what the spin masters tell us is a private-public partnership.
They say we will get 14 more by 2025, bringing the total to 32. Since each of them is costing a very lengthy US$10 million, it means Zimbabwe—or is it Zimbabweans?—will have to part with a cool US$320 million when all is done and dusted.
The majority of the helis, we are told, are meant for medical purposes, as ambulances, while some will be allocated for policing, VIP services and disaster responses.
Spending so much—close to half a billion dollars—is huge by all intents and purposes.
But what's not clear is whether the government, or just the executive arm of government as it were, had the courtesy to involve Parliament in this. Or, if at all, this humongous expense was budgeted for. You won't budget for surprises, though. This is Zimbabwe we are talking about; everything, anything and nothing passes and it will be business as ever.
The deal has been coming over time, seeing as it is the Finance minister, Mthuli Ncube, that gave us a hint about the Russians selling us copters in late 2022.
Things start smelling fishy when you look at the timing of the delivery, though. In just about two months, we are going to have general elections. The helis are, therefore, good for the optics and sound. Gullible voters—and we have millions of them in Zimbabwe—are going to fall for the traditional trick.
President Emmerson Mnangagwa is doing a good job for you by buying you helicopters, so vote him in once again. Helicopters are, actually, grand stuff considering that these dudes have the temerity to commission rubbish bins, planks over rivulets in the name of bridges and sanitary lanes patched for potholes.
It's in the African DNA. You saw how Edgar Lungu tried to seduce voters by commissioning the upgraded Kenneth Kaunda Airport a few days before the Zambian elections in 2021. The refurbishments were done well before the elections, but the clock had to be set for just before the polls. Pity Lanky Eddie lost to HH.
Buying helicopter ambulances to boost medical services looks awesome, but only on radio and TV. It's actually crazier than the vision of spaghetti roads that Nelson Chamisa had at the last elections in 2018. Difference is, Nero was just dreaming but Mnangagwa is doing.
When Mnangagwa was allegedly food-poisoned at a Zanu PF star rally in August 2017 in Gwanda, he was airlifted, with direct help from his now VP, Constantinon Chiwenga, to Thornhill Airbase in Gweru by a helicopter.
That could be the source of the two's weird idea that helicopters are effective in ferrying the sick. But then, in Zimbabwe, things don't work that way. Not yet.
Now, have a look. If you are going to be using copters to ferry the sick, there are certain fundamental things that you need to do first. You need to have helipads in every location and at the hospitals. You need to ensure that there is efficient transportation from where the sick are to where the copter lands for the airlifting.
When the helis were delivered, we didn't hear a single thing about that. That, in itself, makes the fliers giant pies in the sky, because it doesn't look like they are going to do helipads any time soon. If you look at things that way, you get convinced that the copters will start rotting before flying out anywhere to fetch and deliver the sick.
And, talking about the copters rotting, there is no other way of looking at it. Do we have enough skilled personnel not only to operate the engines but to service them? Are they sure they will be able to get the spare parts when things start falling apart?
This last one is a particularly interesting poser. Absolutely, there is no sustainable plan to ensure that the helis will be well serviced. Because, you see, purchase of the helis from Rostec was a messy move right from the start.
Rostec may be a Russian company, but the engines are sourced from Pratt and Whitney, a Canadian entity. Pratt and Whitney is a subsidiary of Raytheon Technologies, which is a US company. This is where things get bigly muddy.
For, as it stands, Russia has been fighting Ukraine since early 2022 and both Canada and the USA severely detest the idea of Vladimir Putin razing that country to the ground like it's doing. In fact, Russia is on US and other sanctions.
That means Rostec may no longer be able to buy the engines from Pratt and Whitney. Downstream, it means Zimbabwe will not be able to replace the Ansat engines or parts thereof once the copters start developing problems. After all, it's on US and EU sanctions.
Fears that the helicopters will go to waste just like that is not farfetched. Just look at how the presidential helicopters—their ghosts, rather—have been falling and crash-landing because there is no capacity to service them. Look also at how the Air Force of Zimbabwe copters have been rattling from the skies.
The Mnangagwa administration is actually celebrating that they have colluded in making Zimbabwe a dumping ground for the helicopters. And, sadly, they hope that we will be celebrating that nonsense with them.
The way the administration—or a fraction of it—is saluting the helis makes you think that the sick will be getting medical airlifts for free. That's not true, of course. If anything, the poor won't be able to afford the price that comes with the airlifts.
Not even the upper middle class or whatever is left of it in Zimbabwe will be able to pay for the copter medical services. That means the helicopters, if at all they are going to function, will be reserved for the VIPs and VVIPs.
There is a big smell of corruption in this heli scandal. Remember, the government recently banned the publicisation of medical procurements. Not that there was any way in which they were going to hide those big machines from our eyes. It's the fine print that matters.
We know the price of the helis now. Not because the government told us, of course. But there are so many other things that we don't know and might never know. How was the tender for the helis, if any, handled? Was it competitive?
There is a big possibility that some people in government got kickbacks to facilitate the dumping of the helis on us. We are all too familiar with this now. Nothing for mahala. No wahala. US$320 million is just one hell of a heli figure, you wouldn't expect the deal to go through without some hands getting greasy enough.
After all, the price looks steeply inflated. Military Today tells us that the worst price you can pay for the Ansat is US2.5 million. But these ones are going for US10 million each. That means the helis were overpriced by a worming US$240 million. They overprice so that the deal makers must get something out of it. Figure out how many millions the Zimbabwean deal makers will make, if you use the common 10 percent "commission" that they charge.
Let's get to the more specific economic details of this hellish deal. A basic and certified road ambulance would cost around US$60 000. On US$320 million, you would buy 5,333 ambulances and keep some change to fill the potholes on the roads. Now, where is the wisdom of buying a few helicopters that won't be accessible to the majority of the people, instead of the ground ambulances that would service the length and breadth of the country?
After all, even if it was going to make sense to buy the copters and the majority of the people would access them easily, where would they be taking the patients to? To the hospitals and clinics? Those ones that don't have even paracetemol in stock? Those ones where you have to bribe a nurse to be attended to and when you get a bed, you spend a whole week without a single doctor coming to see you?
Similarly, why buy four or six helicopters for air policing when police stations don't have a single vehicle. Look here, on US$20,000, you can buy good cars for patrols, scene attendance and what not.
Six helicopters cost US60 million under this deal. That means you can buy 3,000 good vehicles for use by the police on this budget.
This takes us back to the issue of timing. It seems this purchase, in a large way, was motivated by the elections. It's easier for the security guys to use the air to suppress protests, spraying live bullets and tear smoke at less than 45 degrees.
We saw big riots on August 1 2018 just as election results were being announced. The dudes in power are apparently budgeting for more riots, so the helicopters will do a good job for them if there are more protests this time around. The helicopters, therefore, become a tool to preserve the power of the incumbents.
Tawanda Majoni writes in his personal capacity and can be contacted on [email protected]
Related Topics