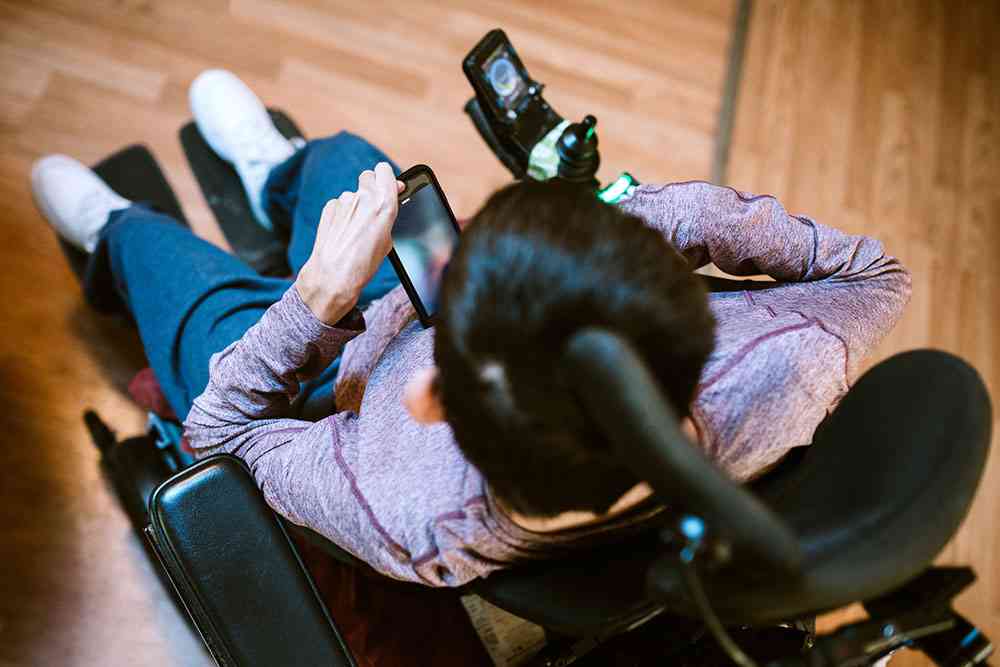 Gender has influenced the social norms of men and women and disability influences how people make their choices in society.
Disability defines how a person with an impairment interacts with social attitudes, structures and the environment.
Disability is heterogeneous and has diverse personal characteristics, which need to be considered in digital technology.
Women with disabilities have been denied the opportunity to participate on an equal basis as others.
Article 9 on the Convention of the Rights of Persons with Disabilities (CRPD) recognises that women and girls with disabilities face multiple discrimination because of their disability and gender, they are more vulnerable to poverty and abuse.
There is need to take measures to ensure the equal and full participation of women with disabilities in society.
According to the World Report on Disability (2011), generally people with disabilities experience inequality and are denied access to health care, political participation, education and employment opportunities.
Global estimates show that one in every five women is likely to have a disability compared to one in every eight men.
Research shows that the gender gap is further amplified at the intersection with disability.
The experiences of women with disabilities in social exclusion make them feel disempowered physically, emotionally and financially.
In order to achieve Sustainable Development Goal 5 and combating inequalities, women with disabilities need to be empowered in order to realise their full potential.
The concerns and rights of women with disabilities need to be addressed through mainstreaming disability in efforts of gender equality and women's empowerment.
Some of the challenges faced by women with disabilities include a higher rate of unemployment compared to their male counterparts or women without disabilities.
Women with disabilities are more likely to be abused and are often exposed to discriminatory practices such as forced sterilisation, violence, denial of sexual reproductive health care and neglect.
This year's theme for the International Women's Day is "DigitALL Innovation and Technology for Gender Equality".
Including everyone in innovation and technology addresses inequalities and promotes the achievement of Sustainable Development Goals (SDGs).
The digital divide faced by women with disabilities has been overlooked and the intersectional challenges faced by women with disabilities has further exacerbated the situation.
Women with disabilities face barriers in adopting technology, which affects their participation in society.
Technology abuse is becoming increasingly common and its negative effects are more severe on women with disabilities.
Limitations in accessing technology and digital literacy by women with disabilities increases their exposure to digital harm such as online harassment and sexual exploitation.
Digital devices and services are often not accessible and easy to use by people with disabilities as some of the software and content is not relevant to their needs.
Affordability is a major barrier, which impedes the procurement of a digital device or access to digital services by women with disabilities.
The active engagement of women with disabilities in technology can help level inequalities and promote their participation.
It is also clear that what was impossible decades ago is now possible due to digital technology and we have to ensure that women with disabilities are not left behind.
In order to achieve digital inclusion, the first step is to understand the nature of digital discrimination hindering access and use.
In addition, it's important to capture the opinions of women with disabilities on the use of technology and how it influences their lives.
There is need to assess gender differences in the choice and use of assistive technology.
Understanding the context including barriers to access and use will enable the development of strategies that address the gap in digital divide.
The lack of understanding often leads to the discrimination of women with disabilities on the other hand women with disabilities miss out on important information which can improve their quality of life.
It is important to note that technology has the potential to break down the barriers that hinder participation by women with disabilities.
Technology is the gateway to information and further promotes financial inclusion, a safe environment and provides employment opportunities.
Women with disabilities need to be supported to develop their digital skills, by capacitating them on accessibility features to promote use and to be made aware of opportunities associated with the use of technology.
Consulting women with disabilities is an opportunity to understand their lived experiences through defining their digital challenges and needs.
Diversity within disability should be represented and investing in digital skills education for women with disabilities should be prioritised.
Assistive technology refers to the assistive products including related systems and services. Assistive technology promotes independence and self-sufficiency in education, health care and employment for people with disabilities.
According to the World Health Organisation (WHO) estimates, only one in every 10 people in need have access to assistive technology despite the importance.
Accessibility features in technology are important for the inclusion of women with disabilities in society.
Products with an accessible design will take into account some of the following accessibility features; easy to read text, good colour contrast, user customisation and compatibility features such as screen readers.
Such technology can aid tasks such as reading, writing, searching for information and communication.
Other technologies include mobility aids such as wheelchairs, prosthetic devices and hearing aids which enhance the day to day functionality of a person with a disability.
Involving women with disabilities is research and innovation will align the development of assistive technology to the needs and relevance, drawing from a full range of human diversity.
Inclusive designs should align to the principles of universal design to enable use by all people at the greatest extent possible.
A holistic approach in the provision of assistive technology should be considered and this entails; availing resources or subsidies for procurement, fitting and customisation, repair and replacement.
The lack of gender and disability disaggregated data remains a gap and influences policy and business decisions on the use of technology by women with disabilities.
While a user led approach is effective in defining the needs of users and promoting inclusive designs, women with disabilities face challenges to pursue a career in assistive technology due to misconceptions and inaccessible facilities.
There has been emphasis on encouraging women to pursue careers in science and technology; women with disabilities must be part of such initiatives.
Society needs to shape a future that adopts inclusive policies and provides an accessible environment to accommodate diverse potential. Beyond equity, there is need to define the needs of women with disabilities to achieve their potential.
*Deborah Tigere is a development practitioner and writes in her personal capacity.
These weekly articles are coordinated by Lovemore Kadenge, an independent consultant, managing consultant of Zawale Consultants (Private) Limited, past president of the Zimbabwe Economics Society and past president of the Chartered Governance & Accountancy Institute in Zimbabwe. Email- [email protected] and Mobile No. +263 772 382 852
Related Topics