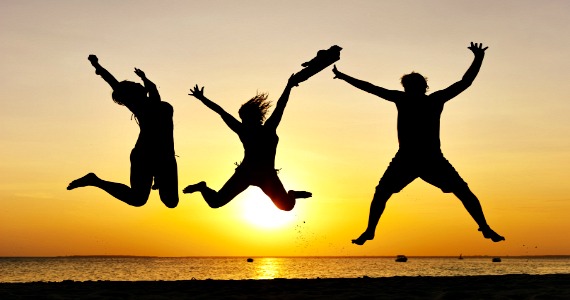 By Tim Middleton This column has often referred to the 1989 film, Dead Poets Society which follows the story of a teacher changing the way people viewed education. At one point, he climbed up onto his desk in front of his pupils (to the shock and horror of pupils) and asked the pupils why he did so. In dismissing the class joker's response good-humouredly, the teacher revealed that he did so as "we must constantly look at things in a different way … just when we think we know something, we have to look at it in another way". In that light, perhaps it is time we looked at education differently, in another way. What is school really about? Why do we have schools? Do we need schools?
Right at the outset, let us be clear: we do need schools, no question. Covid has taught us that unequivocally. Covid has given us the opportunity to look at schools differently and it has clearly shown us that we need schools but not for the reason that we always thought. We have sent our children to school, all down the ages, for the academics, for the qualifications, for the knowledge, yet Covid has shown us that we do not actually need to send them to school for that; children can learn such things on-line, off-campus, in small groups. That is not why we need schools.
Quite simply, profoundly, definitely, we need schools for the social development of the children. Such things cannot be learned from books, from the internet, in solitude. They develop by being together. This was reinforced a short while ago at a Conference of Heads where they indicated that there was no theme for the Conference; after being denied the opportunity of having a Conference for several years they simply saw it as a crucial opportunity for them to "celebrate being together" again. In truth, that declaration is a perfect summary of what schools should be about. Schools, indeed education as a whole, is to be a celebration of being together.
Firstly, therefore, school life should be a constant one of celebration. We love celebrations and will take every opportunity to celebrate birthdays, marriages, anniversaries, graduations, promotions, special achievements. Schools also love to celebrate special occasions, be they Open Days, Speech Days, Assemblies, victories and more. To celebrate is to honour, to express appreciation, to recognise the importance, and those are all necessary and life-giving — far more than instilling knowledge. Celebrations are joyous, fun, positive occasions, and school should be all about that every day — not dull, boring or negative. We look for reasons to celebrate and yet every day there is plenty to celebrate. Schools must celebrate — not the 'Whats' (results and resources) but the 'Whys' (vision and values). Let us make schools into places of constant celebration of life and hope.
Secondly and more specifically, education should be a celebration of being. Currently, schools are all about doing (in the false understanding that the more we do, the more good we must be doing), about achieving (pushing and promoting our results, both academic and sporting), about working and studying. The essence of "being" is of life (which speaks more of values than victories), of the present (not the past or the future) and of the person (the All Black mantra of "a better person makes a better player" is true also of pupils, parents, employers). We must celebrate the individuals as they are and assist them to be better people, not least alongside other people.
Thirdly and more crucially, education must be a celebration of being together. Schools are places where we learn to engage, understand, support, lead, follow the vital "soft skills". We cannot live outside community after school so we must learn to live in unity within the school community. Children come to school to learn to live with other children, to accept responsibility for their actions within the greater community, to work with others. They need to learn about humanity and humility, about service and responsibility, about compassion and competition. They must learn not to be dependant but also not to be independent — rather inter-dependent.
As the teacher quotes the poet Thoreau, who stated that "most men lead lives of quiet desperation" so there is a danger that we are leading schools of "quiet desperation". We must seize the day and look at education differently. In short, who we are speaks more loudly than what we do — when will we ever grasp that? It might help to stand on our desk — not sit behind it. Then celebrate together.
Tim Middleton is the executive director of the Association of Trust Schools [ATS]. The views expressed in this article, however, are solely those of the author in his private capacity and do not necessarily represent the views of the ATS. 
email: [email protected]
website: www.atschisz
Related Topics