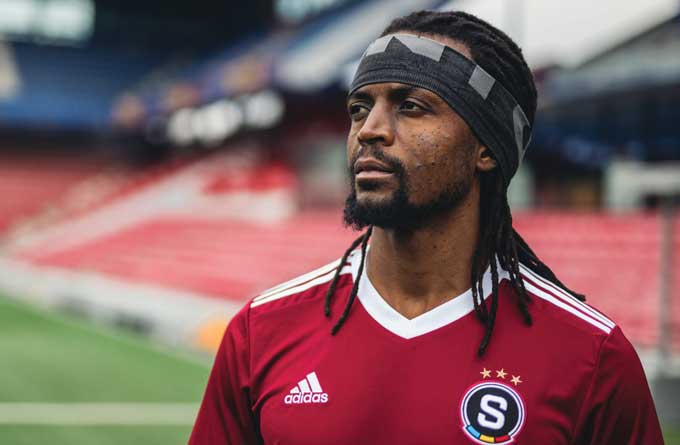 FORMER Warriors defender Costa Nhamoinesu has re-joined Czech Republic giants Sparta Prague two years after leaving the club.
The European club announced on Friday that the well-respected ex-Zimbabwe international, who became the first African to wear the captain's armband at the club, would be returning to join their scouting department.
Former Arsenal midfielder Tomáš Rosický, who is the sporting director at Sparta Prague said Nhamoinesu would be a valuable asset for the club in his new role due to his vast knowledge of the club's culture and values.
"He has extensive playing experience, at the same time he knows Sparta and her values very well, he feels at home in the Czech Republic. He has been preparing for his future after an active career for a long time, which is undoubtedly an advantage," Rosický said.
Nhamoinesu was set to officially end his playing career by bidding farewell to the Sparta Prague fans at the Generali Česká pojišťovna Arena yesterday before the kick-off of the match with Hradec Králové.
He said he is relishing the opportunity to continue his association with the club in his new role.
"In my life, I had the greatest joy of football in two places – on the street in the ghetto and in Sparta. That's why I'm happy to say goodbye to an active professional career right here, among people who love me. I agreed with the club to do scouting. My heart will still tell me that I want to be on the field, but I am ready to continue in another role in football. And I'm happy it will be here at home in Sparta, " Nhamoinesu said of his new career role.
Nhamoinesu spent seven successful years at Sparta Prague between 2013 to 2020, winning several accolades including two league titles. He left the Czech club with legendary status after becoming the most capped foreign player in the club's history. He featured in 203 matches for the club while he was also the first African to wear the captain's armband.
After leaving the club in July 2020, Nhamoinesu joined the Indian Super League side Kerala Blasters for a season before returning to Europe to join Polish first division side TS Podbeskidzie.
During the latter stages of his playing career, Nhamoinesu attained his Masters Diploma in Sports Management at the Netherlands-based Johan Cruyff Institute of Sports Management.
He established the Costa Sports Pro Academy, which he hopes will create a pathway for local players to European clubs.
Sparta has been a partner of this academy since its inception. — Zimsportlive.co.zw
Related Topics