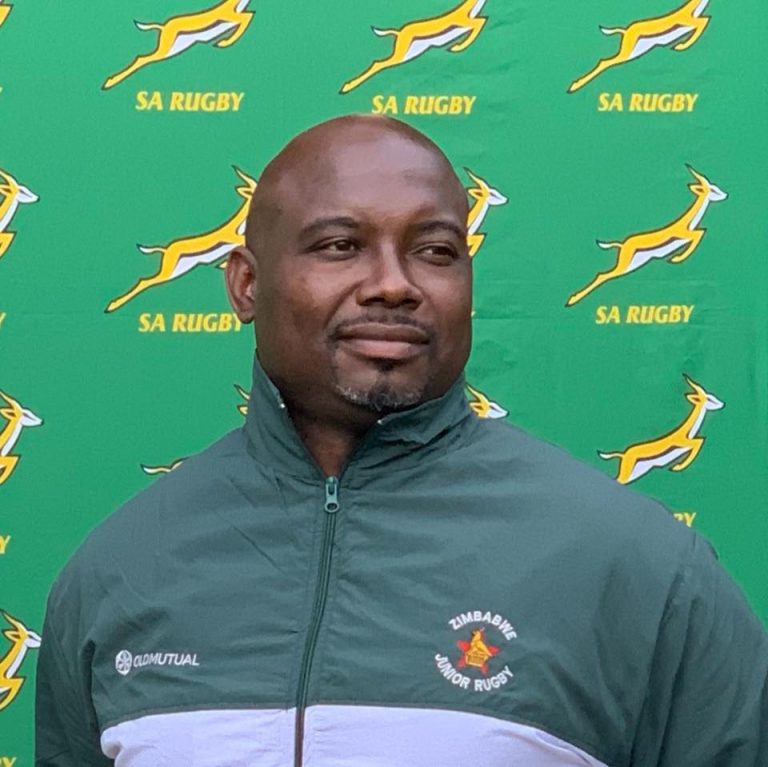 BY RICHARD ZIMUNYA
THE Zimbabwe Under-20 team will today leave for Kenya where they are set to participate in the Rugby Africa U20 Barthes Trophy tournament set to be played at the Nyayo International Stadium from Saturday to April 9.
 Zimbabwe is amongst the eighth teams that will be competing, Madagascar, Tunisia, Namibia, Zambia, Ivory Coast, Zambia and host Kenya are the others.
 Winner of the tournament will be crowned African champions and will be afforded an opportunity to represent the continent at next year's edition of the World Rugby Junior Trophy.
Zimbabwe will kick off their campaign with a tricky quarterfinal encounter against North African side Tunisa on Saturday.
Junior Sables head coach Shaun De Souza is confident that his team will put on a good show during the competition.
"We are not going to add numbers, it is a knock tournament an  our aim is to focus on each stage as we go," team head coach Sean De Souza told this publication.
"Ultimately we would like to be the last team standing, so we are going to give our best and we are ready for the show," he added.
Before leaving today, the team had a four day camping which started on Sunday while the team was given a big send off on Tuesday evening.
"The camping was a success, we had chance to have top referee Talent Gore who came in to teach our boys on the rules and the expectancy.
"I believe that was key as we are exposing most of these guys to a new ground."
Zimbabwe referee Talent Gore will be one of the officials at the tournament.
Zimbabwe Under-20 Squad
Tomuvonga Msasanure, Panashe Zuze, Farai Madzima, Shadrick Mandaza, Veshal Jasi, Tadiwa Chinwada, Takudzwa Musingwini (captain), Brendan Marume, Bryan Chaing, Marlon Guwuriro, Takunda Mudzingwa, Alex Nyamunda, Dion Khumalo, Tanaka Chinyanga, Simbarashe Siraha, Tanaka GondoMukandapi, Tamuka Kambani, Liberty Sibanda, Solomon Zawe, Josiah Borerwe, Tanaka Ndoro, Tanaka Ndabambi, Muzuva Gutu, Tavonga Ablant, Denzel Maramba, Tawanda Matipano, Tendai Chimyama, Simbarashe Kanyangarara, Andy Naringo, Munotida Marimirofa
Related Topics