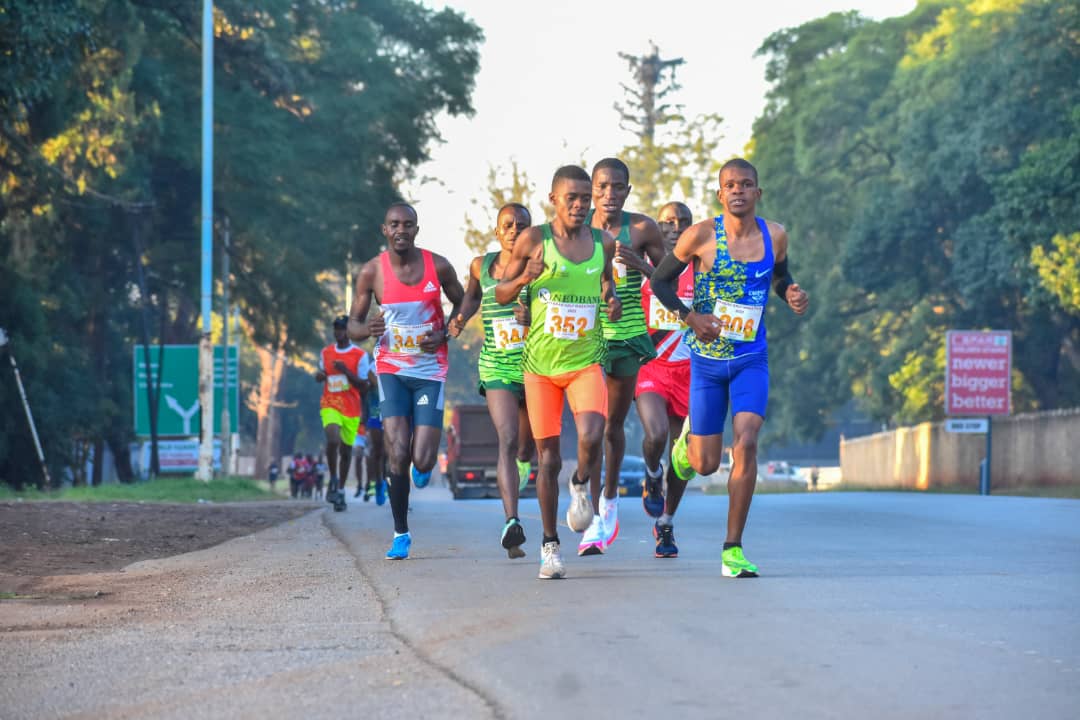 By Sports Reporter
Fortune Chidzivo and Moses Tarakunyu clinched the top prizes in the 21kilometer female and male categories of the inaugural Kabag marathon held in Harare this morning.
The duo followed up on their success at the Two Oceans Marathon in South Africa by coming up tops ahead if seasoned athletes with each taking home US$300.
The Kabag half marathon, which was organised and managed by Lutah Creative Solutions with ZIMCODD sponsoring the event.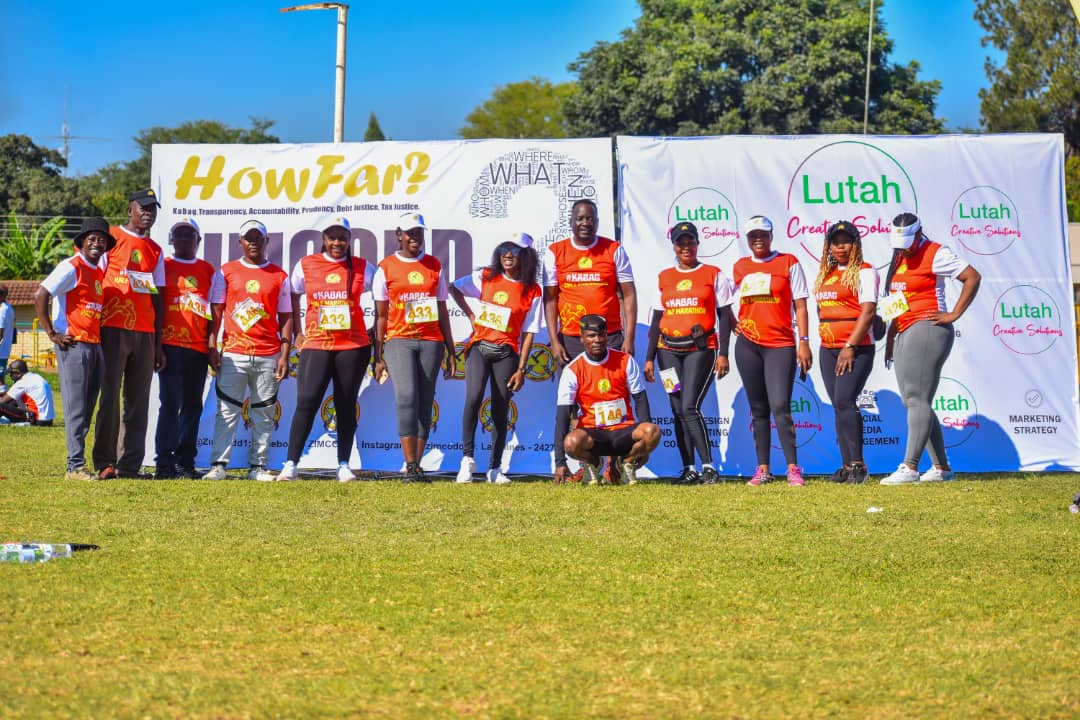 Chidzivo, who came up in first position in the Two Oceans Half Marathon, battled for the prize with other recognised elite athletes in the country. Some if the  top athletes who took part in the race Olivia Chitate and Caroline Mhandu.
Mhandu finished second while Chitate also made it to the podium finishing third.
They took $200 and $100 home respectively.
Tarikinyu, who made it into the Top 10 of Two Oceans Ultra Marathon battled it out with other top athletes such as Mishek Sithole, young and upcoming athlete Blessing Waison and Witness Patrick also took part in the race.
Sithole was the runner up while Waison finished in third position.
Other top athletes that participated include Tawanda Bvunzawabaya, Tryphina Picado and Maxwell Muzhingi, brother to the road legend Stephen Muzhingi, a four times Comrades winner.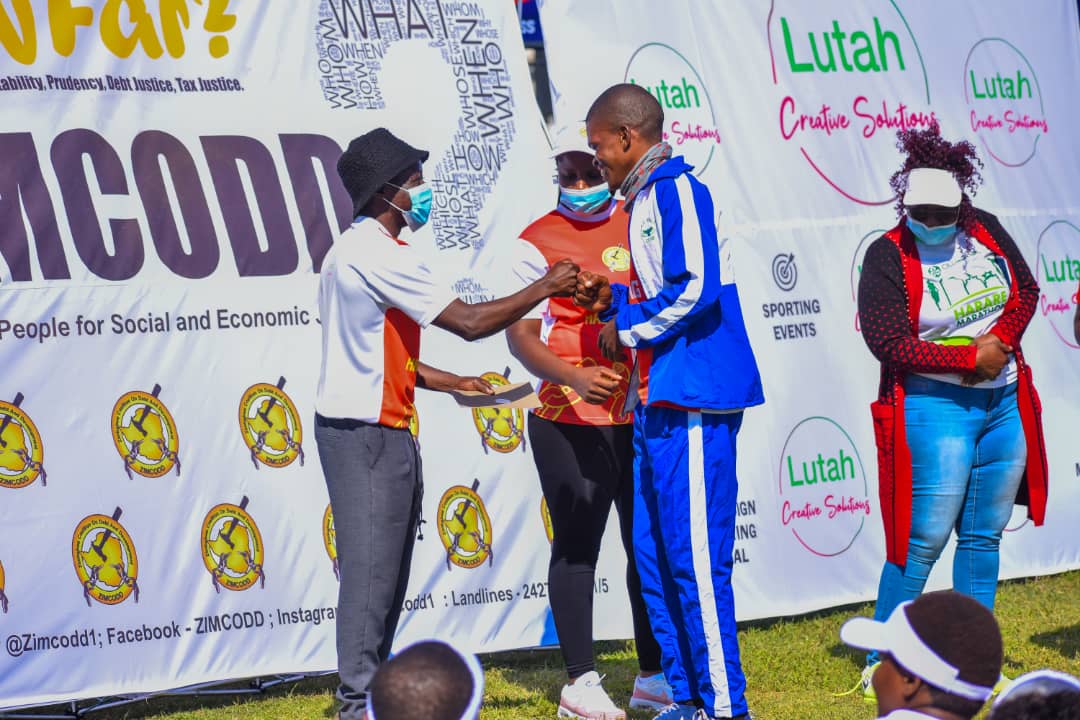 Tryphin Picado hit the ribbon in the female category of the 10km race while Tawanda Bvunzawabaya won it in the men's section.
The Kabag Narathon which is ZIMCODD intiative aims to bring together a diverse range of Zimbabwean citizens that will coalesce and run for accountability and transparency in managing the public finances. The marathon will infuse the call for transparency and accountability in public finance management (PFM) in a sporting setup and will bring to the public the message and the need for the government to properly manage, account, and utilize public funds in a transparent manner.
320 runners took part in the run and and the number exceeded expectations.
As an Organiser of the race I was not expecting such a turn out especially it being the inaugural #Kabag Half Marathon. In the coming year we are looking at expanding it to other cities and making it bigger.
Alutah Chari of Lutah Creative Solutions Saud the race was a huge success and they were impressed by the stellar cast of athletes that took part.
"The Kabag has was a successful event and we were impressed by the line up of athletes, some of whom we have been dreaming to meet for a long time. We are greatful to ZIMCODD who made this possible by funding for this Kabag Marathon. Having institutions support out sport is a great milestone. We are positive through this marathon, which is set to be an annual event, an awareness on public debt will be created and our public officers held accountable. We all have the right to know our financial position as a country," she said.
Related Topics