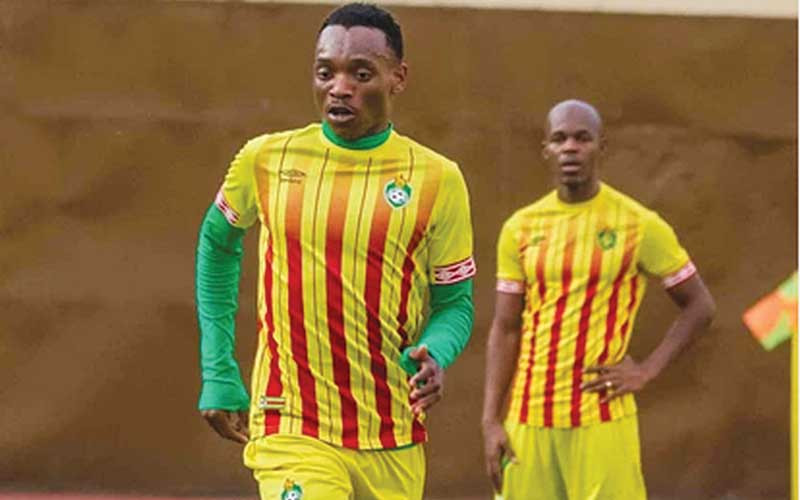 DYNAMOS and Warriors defender Frank Makarati has amplified calls for Knowledge Musona and Khama Billiat to reconsider their decision to retire from international football so that they can lead Zimbabwe in the 2026 Fifa World Cup qualifiers starting in November.
Musona announced his retirement from the Warriors in May last year after playing for the team since 2010, a period in which he featured 51 times and scored 24 goals.
His announcement came two months after Zimbabwe had been suspended by Fifa from international football over third-party interference.
It was a decision taken a few months after his close friend and former Warriors teammate Billiat had also announced his exit from the national team.
But after Fifa lifted the ban on Zimbabwe which saw the Warriors being placed in Group C of the 2026 World Cup qualifiers in Africa, Dynamos captain Makarati has made an impassioned plea to the duo to come out of retirement to help the national team.
"I don't know what forced them to make that decision, and we can't force them to come back. Of course, it might be a good decision on their side, but to be honest, it's not the best decision for the country. Personally, I feel that the two are at the peak of their careers, and the country still needs their services. You try to look around to see who is better than those two in their positions in the Warriors team at the moment ... you won't find any. Their talent and experience are still needed. People might say we now need new blood in the team, but we as youngsters we need people like Musona to guide, push and motivate us," Makarati said.
The defender said Musona (33) and Billiat (32) should emulate what Argentina football legend Lionel Messi did when he came out of retirement to lead his country to World Cup glory in Qatar last year.
"Messi retired from Argentina but came back and won the World Cup for his country. Age is still on their side. We have seen players like Pepe (40) and Christiano Ronaldo (38) playing for Portugal, while Luka Modric (37) is still going strong at Real Madrid and Croatia. If you compare those players I have mentioned, with, for example, Musona, you will see that he is still very young and has at least three to five years on him playing for the national team."
Makarati expressed delight at the readmission of Zimbabwe into the Fifa football family following a one-and-half year ban, in a development he said will open doors into the international market for players like him who are still playing local football.
The centreback who was voted the third best player in the local league last season, is expected to make the Chan squad for the tournament set for September.
"As players, we are very happy that international football is back. For some of us still playing in the local league, this is a chance for us to market ourselves and get contracts abroad. It also motivates players knowing that if you play well, your efforts will be rewarded by playing international games. As players, we are now pushing harder even at training knowing that if you do well you could be picked to play at the Cosafa, Chan, Afcon and World Cup qualifiers."
In Group C of the 2026 World Cup, the Warriors will meet Nigeria, South Africa, Benin, Rwanda and Lesotho.
"It's not an easy group, but not the worst. What is needed are good preparations because I feel all the teams in the group are beatable. As Zimbabwe, we have good quality players who can match anyone in the world. It's only that we have been in the wilderness for a long time now. That demands us to have better preparations than all our opponents because already we are playing a catch-up," Makarati advised.
The team finishing top of the group after the matches will automatically qualify for the World Cup finals to be staged in Mexico, Canada and the United States, while four best runners-up from all the groups will play each other to determine one team which will proceed to an intercontinental play-offs final.
The Fifa World Cup qualifiers in Africa will kick-off in November.
Zimbabwean football is currently run by a normalisation committee whose immediate task, as far as the World Cup qualifiers are concerned, is to appoint the Warriors coach.
Follow Henry on Twitter @henrymhara
Related Topics