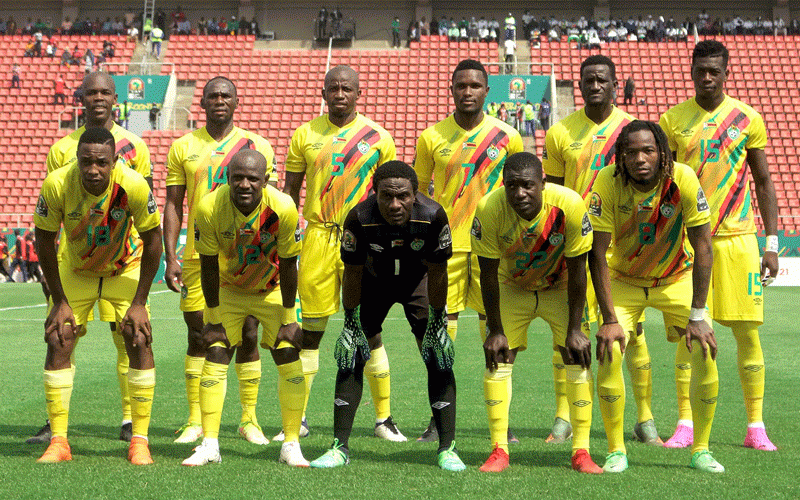 WARRIORS benefactor and PHD Ministries leader Prophet Walter Magaya, who also owns Yadah Football Club, believes the Warriors have been presented with a "golden opportunity" to qualify for their first ever Fifa World Cup finals despite being drawn in the same qualifying group with giants Nigeria and neighbours South Africa.
Zimbabwe, recently readmitted back into the Fifa international football family following a two year suspension that was imposed for "third party interference", was last week drawn in Group C of the 2026 World Cup CAF qualifiers along with Nigeria, South Africa, Benin, Rwanda and Lesotho.
The team which will finish top in the group will directly qualify to the World Cup to be staged in Mexico, Canada and the United States, while four best runners up from all the groups will play each other to determine one team which will proceed to an intercontinental play offs final.
Magaya believes the draw was very kind to Zimbabwe and has promised to pull all stops to make sure the Warriors qualify, including availing his hotel, as he has done before, for the team's camping.
"I prayed when the draw was happening, and I think we got the teams that I was wishing for," Magaya said.
He has repeatedly said his biggest dream is to see the Warriors playing at the Fifa World Cup, and last week's draw presented the biggest chance for the Warriors to make history.
"On a good day, Nigeria will not beat us home and away. South Africa, we all know the history we have with them. They won't beat us home and away, either. So, in such a case, I'm very certain that this is our golden chance to qualify for the World Cup more than at any other time."
The Fifa World Cup qualifiers in Africa will kick off in November.
The appointment of the normalisation committee to run the affairs of Zifa for the next 12 months by Fifa last week, has also excited Magaya who believes the development gives local football a chance to start afresh.
Former Dynamos chairman Lincoln Mutasa is leading the four member committee which also has former Mighty Warriors coach Rosemary Mugadza, ex-Highlanders player Sikhumbuzo Ndebele and lawyer Nyasha Sanyamandwe.
"I'm very excited about the Normalisation Committee that is there at Zifa right now, which I believe has the capacity to do the right things. I want to meet the chair, Mr Mutasa ... that is my wish, so I can share with him my vision for the team that can make us qualify because we need to qualify. I'm always saying to myself one day i want to be standing in the stadium holding my chest whilst singing our national anthem in front of the whole world. That is my dream. I would do whatever it takes so that my dream comes true."
But for Zimbabwe to entertain any chances of ending their 43-year wait to participate at the biggest football showcase, Magaya believes there are a lot needs to be done and differently.
"We should just come together as a nation and be united. We should also make use of the well knowledgeable guys like our current national team manager (Wellington Mpandare) who is connected to almost every Zimbabwean player around the world and bring all those kids who went abroad while they were young, and are now playing there but are not known this side.
"We also have to play a lot of friendly matches, compete with other good teams because remember in the past three years we didn't play international football. We didn't export any player because of the ban so we have to see who is supposed to be out but is still in the local league. The programme just need to be sped up and give the guys enough camping time. The team has always utilised Yadah hotel for that and our arms are always open for them. I'm availing Yadah Hotel to continue host the team. But if there is any other better place, let's all help each other to send them there so that they can practice and be ready for this wonderful world stage, which is the largest football stage in the world. We want as a nation to have our flag being lifted there and our national anthem will be sung. So we shall support the team as we have always done."
Magaya and his Yadah FC are making inroads in the development of football in the country and they have since set up a thriving academy which has kids as young as three years old.
The academy will on August 26 host scouts from European giants Juventus in a historic development that could open doors for young players into Europe and other international markets.
Last week, Yadah unveiled three Brazilians who will play for the club's senior team.
Related Topics