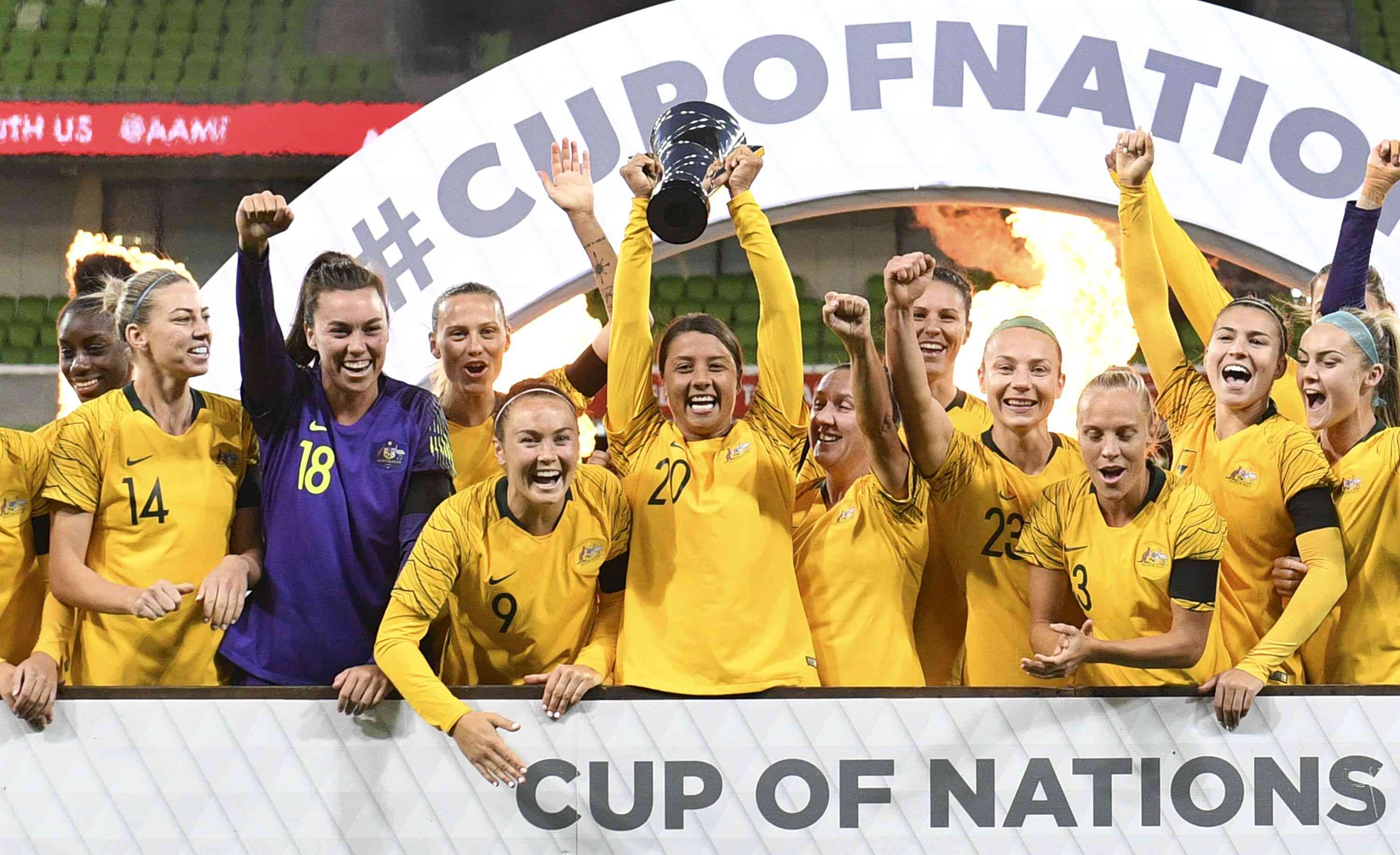 Australia remained unbeaten to win the Cup of Nations women's soccer tournament on Wednesday with a 3-0 victory over Jamaica.
Katrina Gorry gave the Matildas a 1-0 lead in the 28th minute before Alex Chidiac (56th) and Caitlan Foord (69th) finished the scoring.
The home side was unbeaten in three matches and scored 10 goals. It was Australia's seventh straight victory overall.
Earlier Wednesday, Esther Gonzalez scored two goals to lead Spain to a 3-0 victory over Czech Republic and force the Matildas to at least draw their late match against Jamaica.
Gonzalez scored in the 29th and 40th minutes in the rain-filled match at Newcastle, north of Sydney, before Athenea del Castillo sealed the win with an 84th-minute penalty.
Spain won two of its three matches, the Czechs one of three and Jamaica lost all three of its games.
The tournament was an early warmup event for the Women's World Cup scheduled from July 20 to Aug. 20 in Australia and New Zealand.
Related Topics