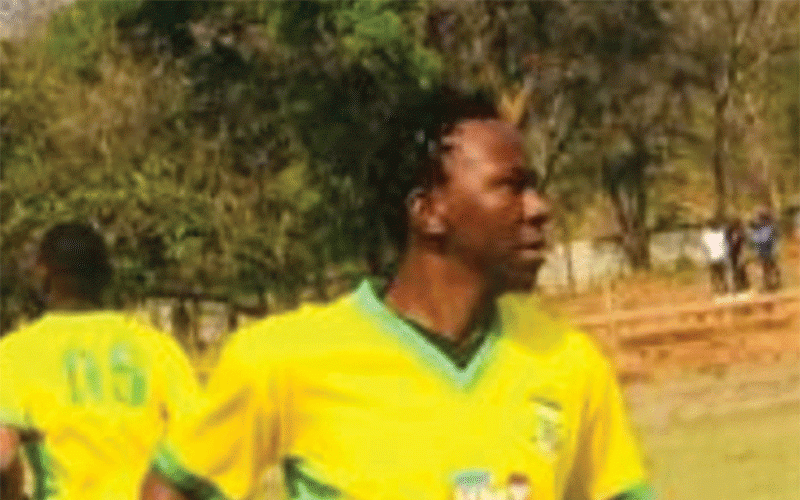 NORTHERN Region Division One side Golden Valley Mine Football Club's midseason signing Leevert Mandebvu has vowed to help the club scale dizzy heights and gain promotion into the top flight league.
Things have not gone according to plan this season for the gold miners who ranked 13th in the 17-team second tier league going into the weekend games.
The Kadoma-based side has struggled for consistency this season and has amassed 31 points from 30 matches at this stage of the season.
Golden Valley added some new young talent during the midseason window including former Rimuka High School star Mandebvu
The 22-year-old versatile midfielder is committed towards making immense contributions to the team and is keen to use the club as a stepping stone to achieving his dream of playing in the premiership as well as abroad in future.
And for Mandebvu, Golden Valley is close to his heart because his father also played for the team.
"l am proud to have made it into this team and l believe in the greatness of the club's history and its promising future. My father George Mandebvu once played for Golden Valley Mine FC and it has always been my dream to don the club's colours and do better than he did," Mandebvu said.
"The main goal here is to help Golden Valley gain promotion into the premier league and as a result bring back top flight football to Rimuka Stadium.
"Just like any other footballer the dream is to play at the highest level that is in the local league and also play outside the country as well as to don the national team colours.
"I believe Golden Valley Football Club provides a solid stepping stone for me to achieve these goals," he said.
A former Rimuka 1 High School student, Mandebvu has become a common feature in the engine room of the team as a defensive midfielder or in attacking midfield.
He has played in all the games since joining the Kadoma-based Northern Region Division 1 side providing some eye-catching displays.
Golden Valley Mine F C coach Abel 'Bande' Banda was full of praise for young Mandevu:
"Leevert is a young and ambitious player who always strives to do the right thing even when there is a lot of pressure from the other team. In him we know we invested a player who can help us achieve great things," he said.
"He(Leevert) is a promising young player and one for the future.He's got good dribbling skills,is well disciplined, and above all has an eye for goals,"Bizeck Phiri, another team official weighed in.
Related Topics