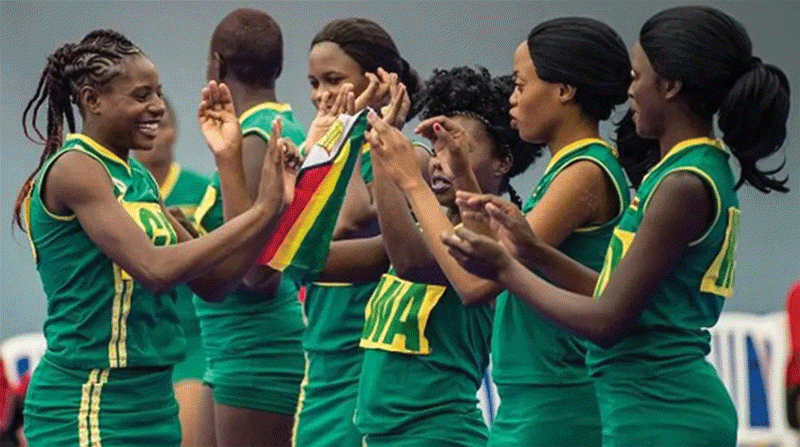 Gems coach Ropafadzo Mutsauki has appealed for more resources to help them in their preparations for the Netball World Cup in South Africa next year.
Zimbabwe booked their place at the Cape Town finals after finishing third in a qualifying tournament that concluded in Pretoria, South Africa, on Saturday.
Going into the tournament, South Africa and Uganda had already clinched tickets to the finals and the two slots that were up for grabs in Pretoria were taken by Malawi and Zimbabwe.
Zimbabwe will be playing at the finals for only their second time in history having taken part at the last edition held in England.
Yesterday, the victorious Gems arrived back home by road and continued their celebrations in the captital.
In an interview with NewsDay Sport, Mutsaki expressed delight at making it to the finals, but is already planning for the big event.
"The team played very well and I'm very happy as the coach that they played fantastic netball. They played as a team and managed to qualify. I hope that we continue with the unity we had. We can do much better because teamwork produces good results," said Mutsauki.
He said that the players and technical staff need to go back and start working towards the finals.
"So far, looking at our qualification, we need more resources so that we can have adequate preparations to strengthen our team and work out our combinations," he said.
"We might add one or two players to beef up the team and those people must perfectly fit into the team. You know, for a girl child if they have some time without exercise, usually they end up gaining weight, so we want to do away with it and have more time with the players, meeting here and there so that we can perform better at the World Cup."
The coach also reserved praise for young Nicole Muzanenhamo who he said proved her worth in the midcourt.
"We have the likes of Nicole Muzanenhamo, who is the youngest player in the team and she performed with much confidence. I hope that considering her age, she still has more to offer to the national team," said Mutsauki.
Some of the outstanding performers included goal-shooter Tafadzwa Matura who was named the Player of the Match in two matches while wing attack Beaulla Hlungwane and wing defender Claris Kwaramba followed suit in the other two matches they won at the tournament.
Follow Magreth onTwitter @MagrethRuzvidzo
Related Topics