The 2020 European Championship has started over the weekend a year after its original planned date. The EURO edition to celebrate 60 years from the start of the tournament (technically 61 but who's counting) began with a high-profile match played by the national teams of Turkey and Italy at the Stadio Olimpico in Rome, Italy. The Italians had the advantage of their home stadium, defeating Turkey 3-0 as most online sports betting enthusiasts and football fans expected. But the Italian victory was overshadowed by something, not Betway, not any football fan could predict, a thing that completely stole the show and immediately found its way into the hearts of punters and fans alike: the remote-controlled car that delivered the match ball to the kickoff.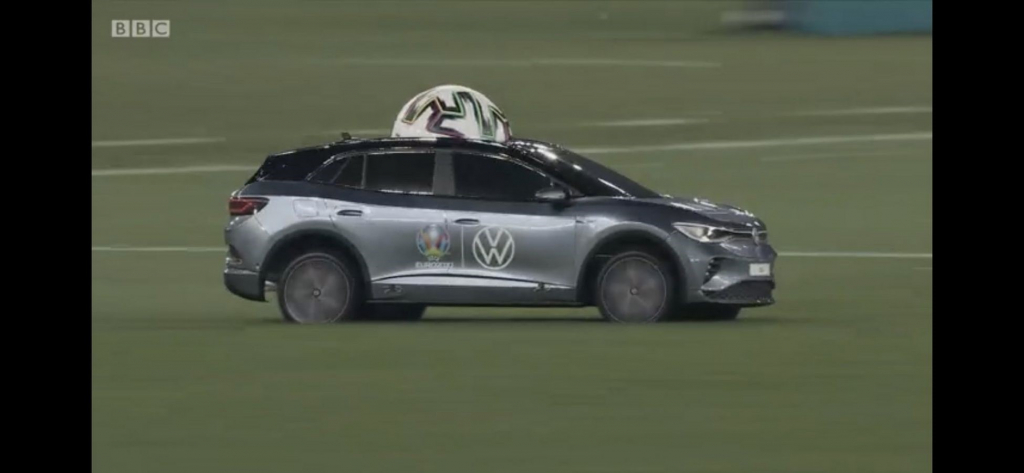 As you can see, the car itself was a (miniature) Volkswagen offered by the car manufacturer that is one of the major sponsors of the tournament. If it wasn't obvious, just take a look at the VW logo on it, right next to the tournament's logo.
Some consider this the greatest moment of the tournament that has barely started: an RC car delivering the ball right after Andrea Bocelli's amazing rendition of "Nessun dorma" during the opening ceremony.
The best is yet to come
While the biggest "awww" moment of the 2020 European Championship is already behind us, we can certainly say that, from a football point of view, the best is yet to come. This year's European Championship comes with an incredible show of talent from some of the greatest football nations of Europe, and many teams have truly valuable players stepping onto the turf. The two favourites of the tournament – England and France – both have squads with a total market value that easily exceeds 1 billion euros ($1.2 billion). If these two teams meet in the final, it could also be called "the Battle of Billions" because of this fact.
Right now, it's too early to predict the winner of the tournament – but if you look at the odds at bookmakers, you'll see that there are some that are more likely to win than others. As we mentioned above, England and France have the biggest chance to win the tournament but there are other teams with considerable star power – think Portugal, Belgium, Germany, and Italy – that, with the right tactic, can easily turn the odds in their favour. And they just might, considering that they had an entire extra year to prepare for the tournament.