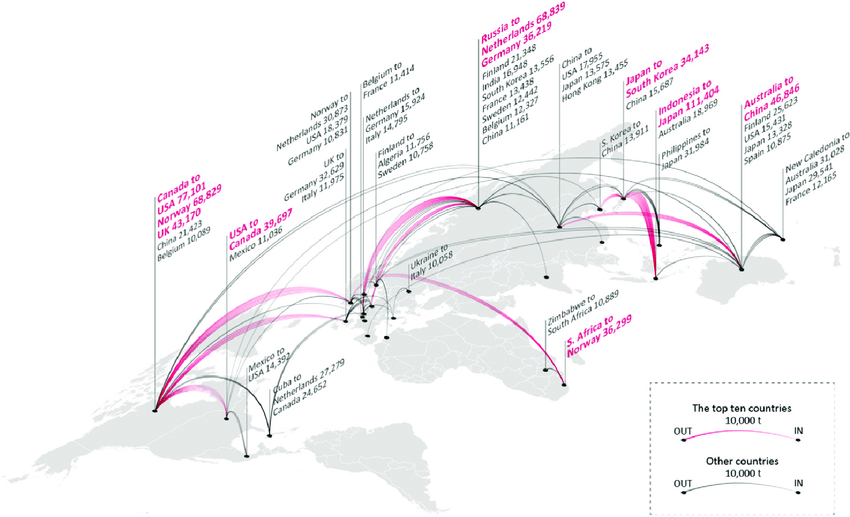 EBEN  MABUNDA PRICE of Nickel surged 250% on the London Metals Exchange (LME) between Monday and Tuesday this week to hit a record high of US$100 000 per tonne, as traders hurried to close a "short" position taken by Chinese metals tycoon Xiang Guangda, who faces billions of dollars in potential losses.
This forced the LME to unusually halt trade in the metals in the hopes of cancelling the price rally. It later retreated to about US$80 000.
Feeding the trend are worries over supply delays stemming from Russia's invasion of Ukraine.
The wave also hit other metals in early Tuesday trades as zinc soared 18% to US$4 896 while tin jumped nearly 10% to a high of US$51 000.
Nickel prices gained momentum at the close of 2021 on the back of growing demand from automakers but started to accelerate last week on qualms of disruptions on Russia supplies.
Russia supplies the world with about 10% of its nickel requirements and is the world's third largest nickel producing country (despite a production drop in recent years) behind Indonesia and Philippines respectively.
In 2018, the nation's nickel output totalled 272 000 tonnes, but it came in at 250 000 tonnes in 2021, a quarter of Indonesia's output.
Elon Musk did justice in his analogy when he, three years ago, said, "Nickel is the new gold!" As the electric vehicle (EV) industry continues to boom, the market outlook for the base metal is very much bullish, buttressed by firming demand with activity in the world's top nickel-producing countries expected to increase.
Nickel is an essential component of the batteries used by many automakers, and a supply shortage could cause numerous nuisances and swells across Western car manufacturing.
Global nickel demand is forecast to hike to 3,4 million tonnes (Mt) in 2024 from 2,5 Mt this year with experts analysis of existing mines, projects and development plans estimating that global supply will fall short of demand in 2024, with production of 3,2 Mt.
The gap between global supply and demand will then widen quickly to a deficit of 0,56 Mt by 2026.
Rystad Energy notes that the battery market only accounts for 9% of the current global supply of about 2,3 Mt, but forecasts show its market share could rise to 31% by 2026. This surging demand from the battery market will place huge pressure on the nickel supply chain in less than a decade.
The "Secondary Battery Market Forecast to 2027 —  Covid-19 Impact and Global Analysis by Technology; Application" report valued the global EV's market at US$52 884,4 million in 2019 with projections of reaching US$ 85 395,25 million by 2027; growing at a CAGR of 8,50% from 2020 to 2027.
Other estimates indicate the use of nickel is dominated by the production of ferronickel for stainless steel (66%). However, it is also used in the production of non-ferrous alloys (12%), alloy steels (5%), plating (7%), foundry (3%) and batteries (2%). China is presently the largest consumer of nickel, accounting for approximately 55% of the global demand.
While it is believed that lithium is the key input in "lithium-ion batteries which power EVs, nothing could be further from the truth.
In 2016, Elon Musk highlighted: "Although [they're] called lithium-ion, the actual percentage of lithium in a lithium-ion cell is approximately 2%," Musk explained at Tesla's 2016 shareholder meeting. "Technically, our cells should be called nickel-graphite, because the primary constituent in the cell as a whole is nickel."
The demand for nickel is expected to soar as governments and companies aim to reduce carbon emissions by fossil-fuelled vehicles.
Mabunda is an analyst and TV anchor at Equity Axis, a leading financial research firm in Zimbabwe. — [email protected].