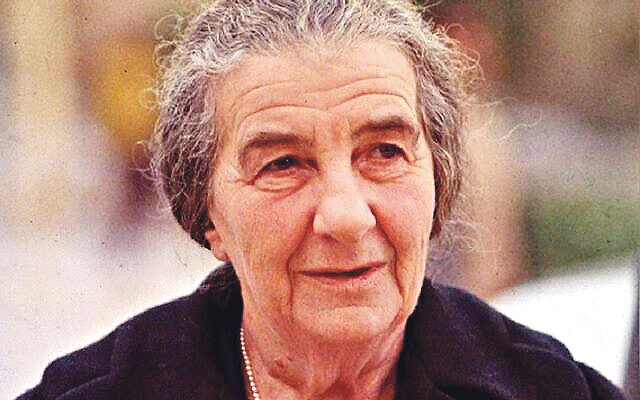 Jews from Ukraine have made essential contributions to Jewish thought and culture, and have also brought world-class talent to science, art, politics and more.
Ukraine has had a significant and vibrant Jewish community going all the way back to the Middle Ages, but the history of Ukrainian Jewry has been difficult, and often marked by periods of intense antisemitism. In addition, it was not always easy to live in a region that was frequently unstable. Borders shifted following the collapse of the Russian Empire — and later, the Soviet Union — and near-constant persecution and surveillance led many Jews to emigrate elsewhere. But an astonishing number of Ukrainian Jews, whether they spent their entire lives in the country or travelled elsewhere, have made remarkable contributions to the world in art, culture, science, politics, sports and more. Ukraine was also the birthplace of important Jewish developments, most notably Hasidism.
Baal Shem Tov The Baal Shem Tov was the founder of Hasidic Judaism, an Orthodox spiritual revivalist movement that has hundreds of thousands of adherents today. Born Israel ben Eliezer in 1698 in Okopy, Ukraine, Baal Shem Tov literally means "Master of the Good Name" and is often abbreviated as Besht.
Golda Meir While Golda Meir ascended to international prominence when she was elected prime minister of Israel in 1969, she was born in Kyiv, Ukraine's capital, in 1898. Meir was the fourth woman in the world to serve as a head of state. Other Israeli leaders who were born in Ukraine include Israel's second prime minister Moshe Sharett, as well as his successor, Levi Eshkol.
Sholem Aleichem Born Sholem Rabinovitz in 1859 in Pereyaslav, Ukraine, Sholem Aleichem is considered one of the most beloved Yiddish writers of all time. His short stories about Tevye the Dairyman inspired the hit musical and film Fiddler on the Roof.
Mila Kunis Born in Chernivtsi, Ukraine in 1983, Mila Kunis and her family fled the Soviet Union when she was seven years old. Her family was resettled in Los Angeles with the help of the Hebrew Immigrant Aid Society. Kunis ascended to fame by starring in That 70's Show and has had major roles in dozens of shows and films since then.
Menachem Mendel Schneerson Known to many as just "the Rebbe," Menachem Mendel Schneerson was the last rebbe of the Chabad Lubavitch movement and is considered one of the most influential 20th century Jewish leaders. While Schneerson famously led the Chabad movement from its Brooklyn headquarters, he was actually born in Mykolaiv, Ukraine in 1902.
Oksana Baiul Figure skater Oksana Baiul made history in 1994 when she became the first athlete representing post-Soviet Ukraine to win a gold medal at the Olympics. While Baiul was raised Orthodox Christian, she discovered and embraced her maternal Jewish ancestry when she was 25 years old. Since retiring from ice skating, she has served as a trustee for the Tikva Children's Home, a Jewish orphanage in Odessa. While swimmer Lenny Krayzelburg represented Team USA at the 2000 and 2004 Summer Olympics, the gold medalist was born and raised in Odessa, until his family fled and resettled in Los Angeles when he was 14. World-renowned tennis player Elina Svitolina won a bronze medal for Ukraine at the 2020 Olympics in Tokyo. Svitolina was also a semi-finalist at Wimbledon and the US Open.
Selman Waksman Selman Waksman was born in 1888 in a small village outside of Vinnytsia, Ukraine. As a researcher at Rutgers University in New Jersey, Waksman discovered a number of antibiotics, which led to the first successful treatment of tuberculosis. Waksman was awarded the 1952 Nobel Prize in medicine for his contributions to microbiology. Many other Ukrainian Jewish scientists have made sterling contributions, including Waldemar Haffkine, the microbiologist credited with developing the first vaccines for cholera and bubonic plague, who was born in Odessa in 1860.
Natan Sharansky Born in Donetsk, Ukraine in 1948, Natan Sharansky is one of the most famous refuseniks who advocated for Soviet Jewry's right to emigrate during the 1970s and 1980s. Between the years of 1977 and 1986, Sharansky was imprisoned for his activism. After being released, Sharansky immigrated to Israel and entered the world of politics. Sharansky was awarded the Israel Prize in 2018.
Vladimir Horowitz Hailed as one of the greatest pianists of all time, Vladimir Horowitz was born in Kyiv in 1903. He left the Soviet Union at 22 years old and went on to reside in Berlin and New York City. After winning dozens of Grammy Awards from the late 1960s to the early 1990s, Horowitz earned the Grammy Lifetime Achievement Award in 1990. There have been many other remarkable Ukrainian Jewish musicians including internationally renowned violinist and six-time Grammy winner Isaac Stern.
Jan Koum Born in Kyiv in 1976, Jan Koum immigrated to California with his mother as a teenager. After working for several years in cybersecurity and programming, Koum invented the messaging application WhatsApp in 2009. WhatsApp has billions of users worldwide and was acquired by Facebook's Meta Platforms for $19.3 billion in 2014.
Rav Nachman of Breslov Rav Nachman, also known as Nachman from Uman or Reb Nachman, was born in Medzhybizh, Ukraine in 1772. A grandson of the Baal Shem Tov, Rav Nachman went on to found the Breslov Hasidic movement, which combined elements of mysticism with Torah writings. He moved to Uman in 1810 and died later that year. Today, Rav Nachman's grave in Uman is a pilgrimage site that receives tens of thousands of visitors each year.
Ilya Kaminsky Ilya Kaminsky was born in Odessa in 1977. At age 16, Kaminsky and his family emigrated to the US due to antisemitism in Ukraine. Kaminsky's poetry collections Dancing in Odessa and Deaf Republic both received international accolades, and Kaminsky was selected as a Guggenheim Fellow in 2018.
Boris Aronson Born in Kyiv in 1898 to a rabbi, Boris Aronson studied theatre and art throughout the Russian Empire and Western Europe before immigrating to the US in 1923. After spending several years designing sets at Yiddish theatres, Aronson began working on Broadway. He designed three dozen Broadway productions and won the Tony Award for Scenic Design six times.—Online
Related Topics