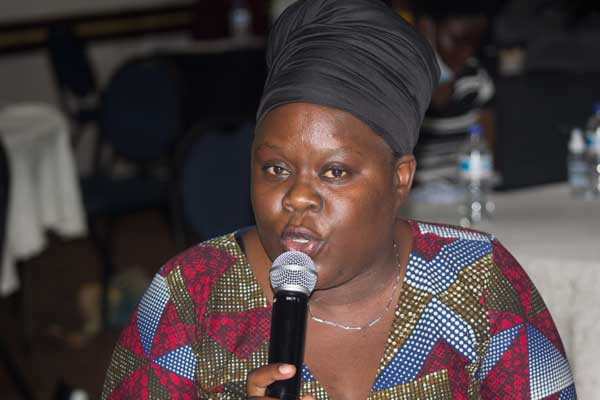 THE day that many have been waiting for is almost here and it has not been an easy road for most of the candidates.
The first hurdle was the nomination fees, which sent shivers down the political spine as the presidential fee was pegged at US$20 000, parliamentary US$1 000, whilst to field the full list of candidates for all constituencies reached the US$280 000 mark.
The issue affected the gender balance in the upcoming race. Linda Masarira of Labour, Economists and African Democrats (LEAD) was forced to drop out of the presidential race because of the nomination fees.
"Now, I am awake from my delusion and do understand that Zimbabwe is not ready for a woman in leadership," Masarira said.
Echoing the same sentiments, United Zimbabwe Alliance president Elisabeth Valerio stated that political participation was for the financially fit.
"High nomination fees limit political participation to only those with financial resources and undermine political rights of citizens," she said.
Valerio is one of the presidential candidates in elections to be held on Wednesday.
In a statement, Women's Leadership for Political Excellence (Walpe) said that: "Women must rally behind all successful candidates who are vying for public office in the forthcoming elections".
The fees could also be payable in local currency at the local prevailing bank rate.
The nomination fees saw MDC-T, led by Douglas Mwonzora, failing to field 87 candidates.
The party was only able to field 24 out of 290 National Assembly and Senate seats.
Mwonzora said: "Participating in this election is an act of foolish bravery".
Former cabinet minister Saviour Kasukuwere, who is in exile, lost his bid to contest in the presidential election at the courts.
On August 2, the Supreme Court overturned a High Court ruling barring 12 Citizens Coalition for Change candidates from contesting in Bulawayo elections.
Several international observers, including the European Union, have jetted into the country for the elections.
"The observers will be working across all of Zimbabwe 10 provinces and will focus on rural as well as urban areas," the mission's deputy chief observer, Beata Martin-Rozumilowicz said.
She further noted that they would be impartial and would not interfere in the electoral process in the course of their work.
The Sadc Electoral Observation Mission (SEOM) is also in the country.
In a statement, it said the team would assess the conduct of the elections as stipulated in the revised Sadc Principles and Guidelines Governing Democratic Elections of 2021.
Chatora is a 2023 Womentorship fellow. This article was published with support from Friedrich Naumann Foundation through its Womentorship Fellowship Programme targeting young and upcoming female journalists. The programme was designed in 2021 after a realisation that female journalists occupy a few leadership positions. Its objective is to capacitate female journalists to ensure gender balance in the newsrooms, while creating a safe space for them.
Related Topics