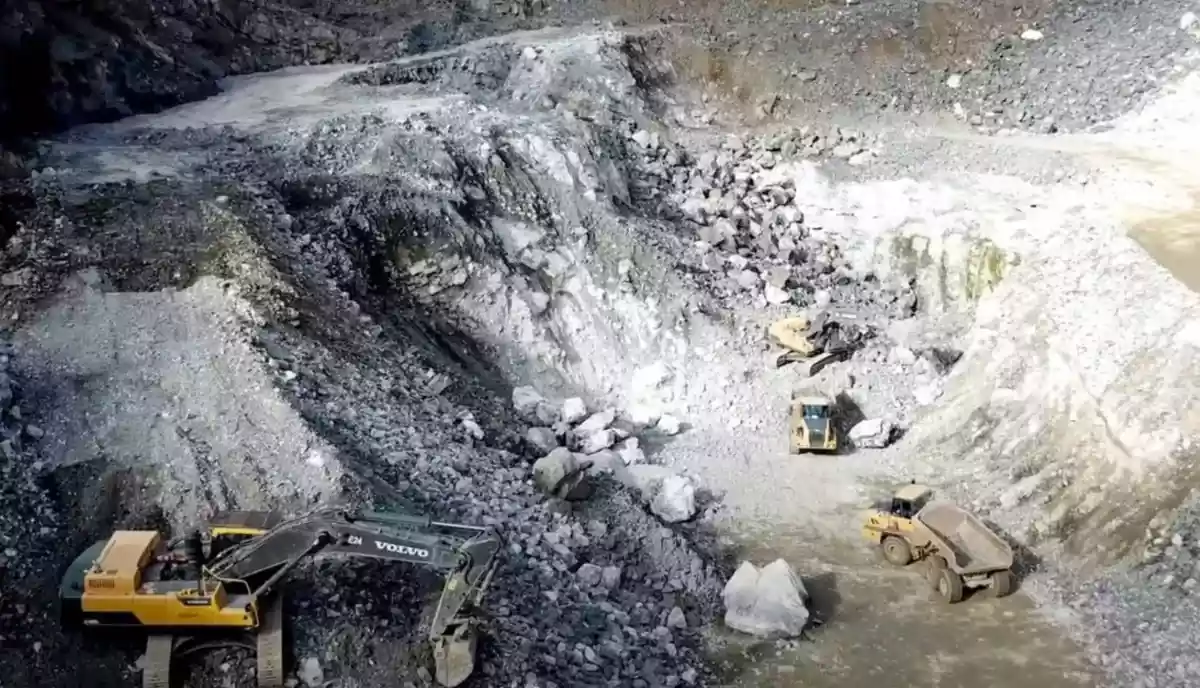 As demand for electric vehicles grow Zimbabwe suddenly finds itself at the centre of global attention because of its rich lithium deposits. Lithium is the holy grail of the fast-growing battery manufacture industry. The country has the largest lithium reserves in Africa and the fifth-largest in the world.
Lithium is used in the manufacture of rechargeable batteries for cell phones, laptops, electric vehicles and solar power storage.
We are, evidently, in a sweet spot to integrate into the global vehicle manufacture industry – albeit if only we can keep the raw lithium in country as the recently announced lithium policy seeks to do.
But the billion-dollar question is whether or not we are fully conscious of what we have. Clearly, we have something that is more prized than gold under our feet.
The world wants to dump fossil fuels to slow down global warming and lithium is at the centre of that chance for transition.
Hence, the big question is whether this beneficiation policy fully acknowledges the true worth and importance of this resource and whether it offers enough protection to allow the country to benefit enough from it. Does it go far enough? Locally, beneficiation should definitely help in retaining value from the lithium value chain as well as enhance the taxable capacity of both lithium and the rest of our mineral resources.
However, placing lithium at the heart of the global energy sector if not managed properly through comprehensive policies can actually deepen environmental and social inequalities linked to mining.
There are many grey areas. The lithium policy doesn't say if it will affect every lithium mining operation regardless of the already signed long-term mining memorandums and we are yet to see how this policy pronouncement sits with those who had already invested millions in the extraction of the resource, if this affects them.
The elephant in the room is at the moment rampant illicit financial flows due to unrestrained raw mineral smuggling as exposed, for the umpteenth time, by media such as the Al Jazeera Gold Mafia documentary. Zimbabwe is losing billions, in US dollar terms, annually to this vice according to many estimates by reputed institutions including government itself and former finance minister and opposition leader Tendai Biti.
The beneficiation policy, though noble, does little to assure the unsettled public around this issue. There is clearly more that can, and should be done.
The lithium beneficiation policy is calling for even more investments – industries even – around lithium mines but does not clearly offer remedies on the potential environmental havoc that the country is currently starring down at because of potentially damaging mining expansions.
Local communities are still at the mercy of anyone and everyone with a mining licence. Our record on sustainable mining and social protections is woeful.
And with increased investments in mining the problem can only be expected to grow.
The abundance of natural resources and, in the near-future, high-tech industries amidst a sea of poverty is a key mineral governance issues that need to be addressed to reverse the perception of mineral resources as curses. Overall, we may take comfort in the fact that Zimbabwe is currently going through an audit on responsible mining so this might help to reinforce the need to improve mineral governance. There may also be an opportunity for Artisanal and small-scale miners to
benefit from this arrangement, in fact a facility for them to benefit should be created. This should be guaranteed by a proactive policy.
Aspects of community beneficiation within such as an arrangement cannot be ignored – ultimately a comprehensive mining policy which is inclusive of the new mining developments need to be put in place.
The knowledge gap between the people of Zimbabwe, Government of Zimbabwe (GOZ) and Civil Society Organizations (CSOs) on the global lithium industry, motivated Non-Governmental Organizations (NGOs) like Southern African Resource Watch (SARW) and Green Governance Zimbabwe Trust (GGTZ) to come up with a capacity building workshop and symposium under the theme "Women and Youth in Transitional Minerals in Africa".
Zimbabwe has a healthy background in mineral resources and is still racing capably in the lookout for critical minerals important to clean energy technology like lithium, and copper among others. It is home to Africa's largest deposits of lithium and happens to be the World's 6 th largest reserve. It houses a number of companies operating rich lithium mines like Bikita Minerals, Zim Win Mining (Pvt) Ltd in Mutoko, Sandawana Mine in Mberengwa and Arcadia Lithium Mine in Goromonzi just to name a few.
The demanding question is "Do we really have people who understand the lithium industry and value chain in Zimbabwe?" since 20 % of the global lithium demand is expected to come from Zimbabwe if it fully exploits its reserves.
The symposium uncovered projections that demand for lithium batteries is expected to increase by 83% in 2027 and by 2030 the sale of Electric Vehicles (EVs) would dominate 50% of global car sales.
The amassed adoption of solar panels as clean efficient source of both industrial and domestic energy, created a sizable need for lithium batteries to store energy.
Community members from the selected communities for the workshop had a great opportunity to share their difficulties on the depletion of grazing land for livestock, displacement from their farmland depended on for agriculture, catastrophes of water source contamination and dust from the mines, the not so surprising complaints of the red-tape in their involvement as wardens of the lithium, and exclusion youth and woman.
Human Rights, Community Based Monitoring The workshop emphasized on the need for well-educated Human Rights Monitors (HRM) in the lithium mining communities to be specific. Human rights monitoring is an organized and regular collection of information on human rights violation and its use to protect the people's rights. In mining the rights to benefit from mineral resource and to a clean, safe environment are the major reasons for bringing up a discussion on rights monitoring.
It also meant to inject expertise at grassroots level to conduct monitoring actions and provide convincing statistics of human rights abuse by multinational corporations especially overseeing Women and Youth's Human Rights violations in lithium mining communities Bikita, Mutoko and Goromonzi. The whole idea of having local monitors is to provide substantial assistance to help CSOs, government and its Human Rights departments, with information important to formulate solutions.
Zimbabwe is home to a resounding number of active lithium projects in Africa but the deep-deep-
rooted exploitation motive of the global North still torture woman and youth in mining activities and the country has remained a very cheap provider of raw materials and its communities have absolutely nothing to show-off.
Rivers 'have been and still remain' at high risk of being contaminated by discharge of potentially toxic chemicals from lithium extraction.
As a method of anticipation communities require local people that live among the affected lot, not to accuse but to make sure that management and the mine don't 'cheat' the government's weaknesses in mining governance, The Environmental Management Act and SI 7 OF 2007) and economic empowerment legal frameworks.
Mineral beneficiation
Production and processing of lithium is concentrated mainly in China, Australia, and Brazil. China controls more than 60% of lithium production in the world but UN made quite an elevating observation that Africa has the potential to grow its economies by participating in the global lithium demand. Zimbabwe's mere step towards the creation of refining capability of lithium was the ban in exportation of lithium ores, which was realized when the country had already lost 1.7 billion euros in raw ore exports.
Zimbabweans are undoubtedly in an economic crisis, experiencing hyperinflation, and lacking resources for basic services like education, health and infrastructure.
Mineral beneficiation nonetheless contributes to sustainable job creation, social development and economic growth.
Participants learnt that spodumene and petalite made lithium the most popular commodity for its use in ceramics, cellphones and lithium batteries manufacturing but mining activities need to encompass greater knowledge of the mineral endowment in African mineral market.
The symposium emphasized mineral resource based transformation for optimal exploitation of the mineral resources to foster equitable transparency, broad-based growth and socio-economic development and enriching the lives of citizens.
Zimbabwe is at the frontline of taking advantage of the global shift away from reliance on fossils as forms of energy, only if lithium processes and lithium products manufacturing is wholly indigenized.
However it is of great importance to address the issue bearing in mind that China continues to expand exploitation of mineral resources in Zimbabwe through investing in lithium mining.
Mpahlo is a climate change, energy and carbon specialist. These weekly New Perspectives articles, published in the Zimbabwe Independent, are coordinated by Lovemore Kadenge, an independent consultant, managing consultant of Zawale Consultants (Pvt) Ltd, past president of the Zimbabwe Economics Society and past president of the Chartered Governance & Accountancy Institute in Zimbabwe (CGI Zimbabwe). — [email protected] or mobile: +263 772 382 852.
Related Topics