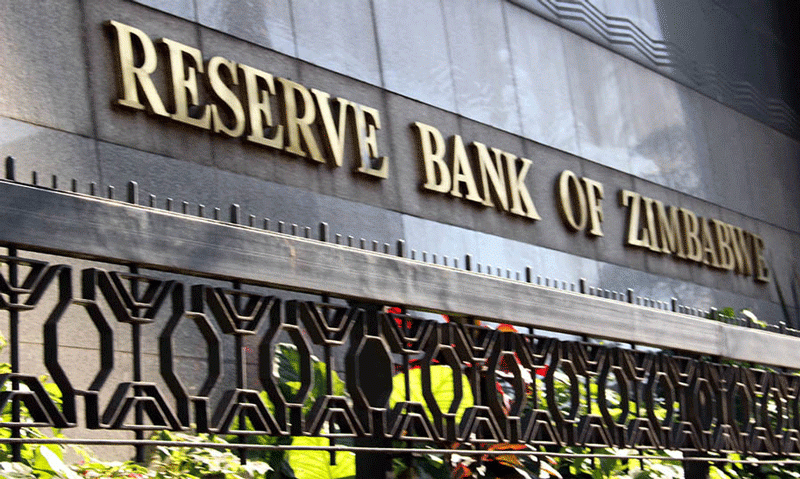 YOU know it is election season when our unscrupulous businesspeople start raising prices for no reason at all. This week, it was announced that there will be a task team of some sort that will go around to find out why prices are rising in our shops.
The Consumer Complaints Commission — bet you did not know we have such a beast in our midst — is now manning the phones waiting to take calls from consumers.
A survey is being done to find out the cause of the price hikes. Of course, the survey will show the obvious. It will not show that inflation is rising because of excess Zimbabwe dollar (Zimdollar) printing or the government's own refusal to trust its own currency.
Anyone who suggests that must be put in leg chains. The survey will, naturally, show us that all these supermarkets have been sent to raise their prices ahead of the elections.
"If they elect to go political, we deal with them as unannounced political parties which have to be fought politically," George Charamba, the president's megaphone from the Elizabethan era, screamed into the void this week.
He is right. Why any business would refuse to make a patriotic loss is beyond us. Even us, at our farms, we are happy to give away crops for free.
Freebies in Cowdray
The man who has been allegedly in charge of the economy is taking Bulawayo's Cowdray Park by storm as he bids to become its next Member of Parliament, for no reason.
First, he promised them free wifi, but they did not seem to take notice. Now he is back with more. He is building roads, handing out electricity, and promising them a new sewer system.
"Besides the poor road network, most of the area is not electrified, has no working sewer system with access to water a pipe dream from its inception in the mid-2000s," said Ncube's campaign, as if they were describing the economy he has presided over in five years of indecision and comedic fidgeting. But his best move yet has been to sponsor locals to train for nursing aid courses. In a major show of philanthropy and unbridled charity, Ncube is helping people to escape the economy that he is running. We are grateful that Mthuli is taking a break from handling the economy. The economy could do with a breather.
Gold dust settles
The country's alleged opposition had its knickers in a twist this week after it was reported, to nobody's shock, that nobody will be investigated for the mere misdemeanour of laundering money in and out of the country. Some obviously bored MPs decided that they wanted an investigation into the whole "Gold Mafia" non-issue. Thankfully,
Jacob Mudenda, the Speaker of Parliament, was there to remind them that corruption is not illegal in this country.
"It would be improper for Parliament to embark on an inquiry on a matter that other arms of the State are investigating," wrote Mudenda. Of course, some among us will remember a small matter involving one Governor Mudenda and a couple of Scania trucks that he sold before he had even bought them from Willowvale.
As the Sandura Commission found: "The Governor used his position to acquire the truck quickly, resold it and made a huge profit without spending one cent of his own".
And these MPs think they are clever to push Mudenda to investigate a few missing dollars?
Case closed
Still on the so-called "God Mafia", we are glad that the Reserve Bank of Zimbabwe, which as some will recall is headed by Africa's best-ever governor — if you are reading the ranking upside down — has dismissed the whole matter.
After all that Western-sponsored noise, the RBZ's Financial Intelligence Unit, which is misnamed as it has neither the finance nor any apparent evidence of intelligence, said it was "unfreezing" the bank accounts of those who told us themselves that they were laundering money.
"The FIU has not identified transactions/assets linked to money laundering and related financial crime connected to the allegations in the Al Jazeera documentary," the FIU said. "In view of the above, the FIU has directed financial institutions to unfreeze all the accounts and other financial assets that had been frozen pursuant to the directive of March 31 2023."
Patriots everywhere must be celebrating. When the institution that is in charge of money says we are all free to boast in public about abusing its systems to move cash, who are we to complain?
We might as well join in.
Good neighbour
This week, we welcome Mozambican owner Filipe Nyusi, who arrived in the country to congratulate our owner, President Emmerson Mnangagwa, on the occasion of commissioning the low-lying, 3-metre wide and 200 metre-long Rwenya Bridge. The massive structure took 10 years to complete, an epic feat of infrastructure that Nyusi had to come and see for himself. Soon, other world leaders will be heading for the country to gaze at this engineering marvel that was completed on record time.
Of course, Nyusi might talk about his recent completion of the Maputo-Catembe Bridge back in his country.
The 3km bridge is Africa's longest suspension bridge, built by our Chinese friends for US$700 million, and took just four years to build. But we are sure Nyusi will not raise that matter.
He is a good neighbour.
Matter of fact
Some opposition upstarts were at it again this week. Time and time again, this bunch of people finds elections from all corners of the world and they try to make it about themselves. This time, it was the turn of Thailand.
That Asian country was possessed by some mysterious evil spirit at the weekend, and voted overwhelmingly for a party led by a 42-year-old chap who went to Harvard.
"Thailand has done it, they elected a young leader," shouted one of them online.
"Zimbabwe is next". Of course, one must commiserate with such hopes. The Thai party won against a party that came in via a 2014 coup, which was supported by the masses.
One of the party's main campaigners told the BBC: "I think that I'm doing this partly out of feeling guilty that I was part of a movement that encouraged the coup, a crime against 70 million people. At that time, I agreed with it and thought it was the right answer for the country. But later I asked myself, how could that happen? How could this nation support a freaking coup?"
Regretting coups, sadly, is where the similarities are likely to end. That Thailand coup government must be full of amateurs if they allow people to vote this freely.
Meticulous verification
Still on the opposition, it was reported this week that the Citizens Coalition for Change is close to completing its candidate selection process. They must be commended for speed. It has taken just two months, so far, to decide who is next in line to get the next round of cars and free money.
The party said: "We can confirm that the process has proceeded smoothly. Candidates have been successfully nominated and vetted for each of these seats. Stakeholders have been consulted.
"We are currently at the citizen caucus stage where citizens will have a say on who will be the best representative for each respective community." At this rate, the Citizens Coalition for Change (CCC) will still be selecting its candidates long after the election.
Related Topics