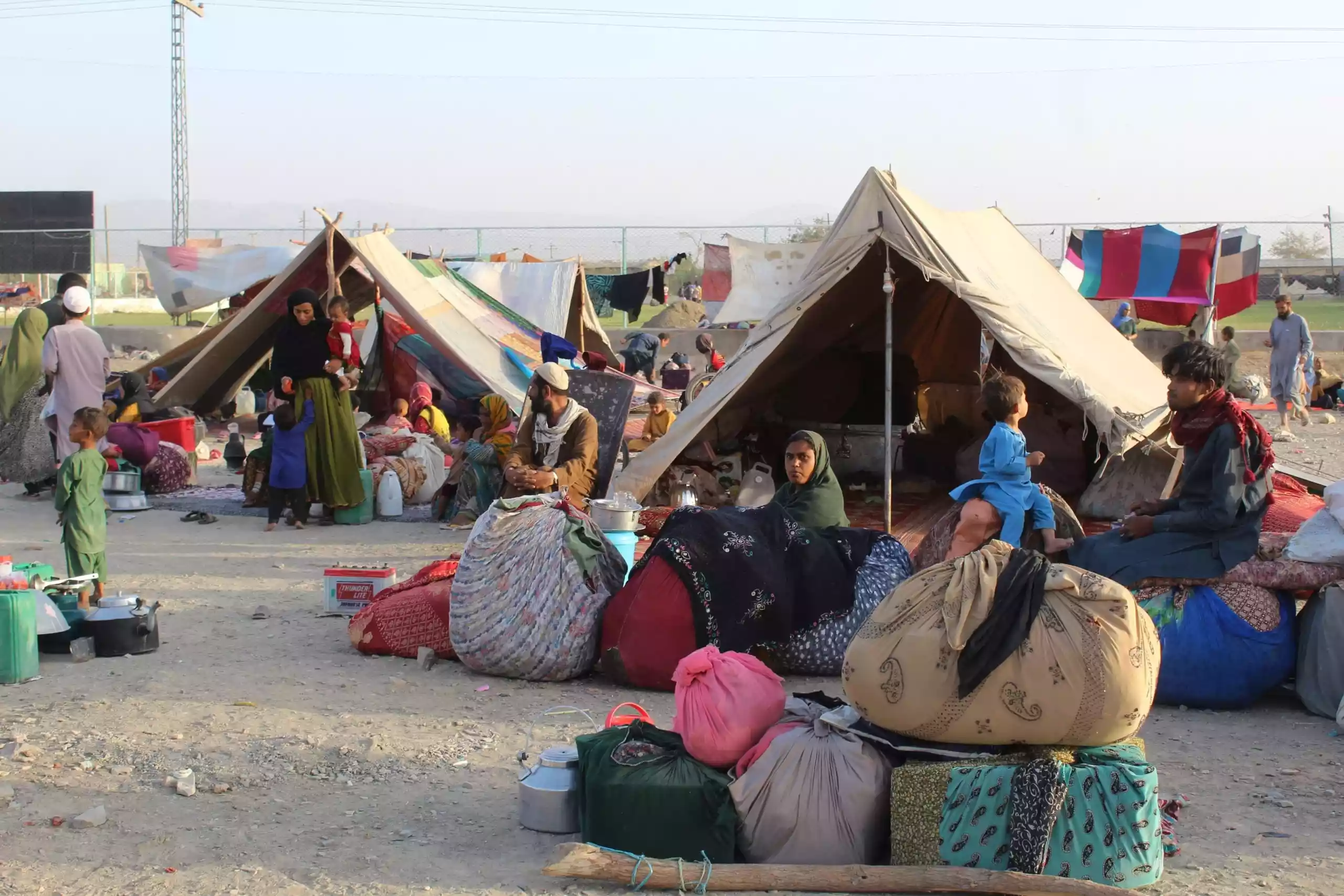 THE discourse about refugees has focused on the human rights based approach although, of late, the refugees have been more of a threat to receiving nations.
The United Nations High Commissioner for Refugees (UNHCR) notes that refugees have been connected to terrorism, human trafficking and gun running in their host nations and this poses a serious national security to the host nation.
Nigeria, unlike any other country in Africa has faced tremendous violence threats, which have been brought about by the Boko Haram Islamic group.
This has increased the number of refugees in neighboring countries such as Cameroon, Niger, Chad. Refugees in Nigeria have been a threat through terrorism, overpopulation, loss of human capital. Resultantly, Nigerian national security has been dealt a very blow.
The Nigerian refugee crisis has been around for almost a decade and it is imperative to note that this crisis was brought about by the insurgency in Northern Nigeria of Boko Haram.
The insurgence of Boko Haram did not only occur in Nigeria but it also in Cameroon.
As such, citizens from both countries were seeking asylum from each other; hence the UNHCR report of 2020 noting an increase in refugees in Nigeria.
Those seeking asylum in Nigeria are taken and lowered by the Boko Haram group for protection and in exchange they are recruited to go in as refugees and incite terrorism and violence, thereby posing a national security threat to Nigeria.
For example, in 2019, the Nigerian government ordered the closure of its borders in Borno and Yobe states. This was due to national security being endangered.
The continued violent attacks by Boko Haram in Nigeria have perpetuated displacement and this has now coupled with overpopulation in certain areas.
This overpopulation will now lead to widespread of diseases and pressure on resources, for example, the UNHCR has reported approximately 8 845 refugees being registered monthly at the Manawa Camp between Cameron and Nigeria.
This is making the camp operate beyond its maximum capacity and causing an outbreak of influenza which killed ¼ of the refugees at the camp.
With this sort of pressure on the national security of the country, health is greatly undermined.
Northeast Nigeria has seen conflict and pervasive humanitarian need for more than a decade and the presence of terrorism attacks have worsened the food security and damaged human security. Since 2009 North East Nigeria, which consists of six states Boron, Adamawa, Yoke, and Bauchi has faced by internal displacements.
With many of its citizens fleeing to neighboring countries, human capital has been lost and economic downfall has been imminent in Nigeria,
The International Displacement Monitoring Centre has noted that 117 000 refugees are arriving in Chad and Niger weekly. Consequently, this has affected availability of human capital. Economic downfall hinders the barometer of national security because if lack of employment increases, the standard of living for the masses is compromised.
The Nigerian refugee crisis also affects the flow of trade and commerce within the region and continent.
There must be measures to curb this. One of the major solutions would be the use of international actors such as the African Union (AU).
The Nigerian crisis has long passed being an internal matter. But the AU and the United Nations are supposed to take action and implement military strike on the Boko Haram bases.
Neighbouring countries within the region such as Chad, Mali and Cameroon are supposed to help Nigerian refugees by giving them asylum.
This would help decongest overpopulated camps in South Nigeria not to mention it also helps pan Africanism in the region looking into the Africa Union Agenda 2063 which looks to spread the spirit of Ubuntu within the continent at large.
In conclusion, the Nigerian crisis has ravaged national security. Citizens are forced to flee the country as refugees in pursuit of a better and peaceful life. As a result, human capital and food security have been undermined.
However, resolving Nigeria's refugee crisis and national security requires revised diagnoses of instability that aren't shaped by particular interests or ideology but rather military insurgence from the AU and United Nations.
Chibi and Mavhera are International Relations final year students at the Africa University. They write in their personal capacities.
Related Topics