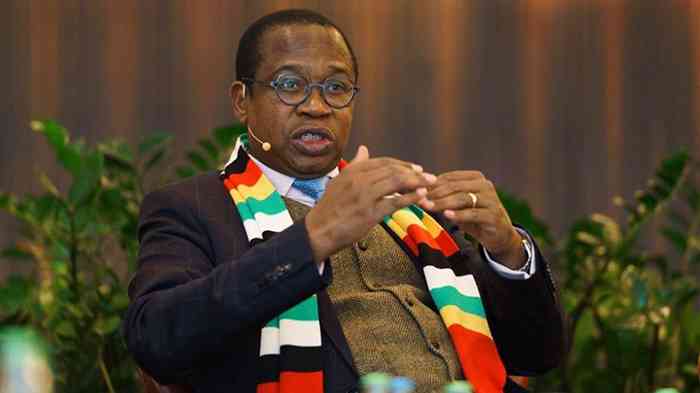 THE Treasury this week released a list of suppliers blacklisted by the government on allegations of fomenting market indiscipline.
"The FIU has noted that upon receiving their payments, the companies would engage in spontaneous illegal foreign currency transactions through buying foreign currency from individuals and entities.
"It was also noted that some of the companies would engage in transactions which are not related to their line of business. Some would also purchase fast-moving consumer goods from various manufacturers and the goods would then be sold exclusively in foreign currency," Finance and Economic Development minister Mthuli Ncube said.
It seems this is just a tip of the iceberg. More robust measures are needed; urgently.
The radical measures by Treasury come after the government unearthed obscene pricing of goods and services based on speculative parallel market rates by suppliers to ministries, departments and agencies parastatals and local authorities.
With the government being the biggest buyer, the recent suspension of payments to contractors, which are now subject to a value-for-money audit was a corrective measure.
Tender cartels had deepened claws on the public procurement system. And to fight back, they have been baying for the blood of Finance minister Mthuli Ncube and his permanent secretary George Guvamatanga accusing them of desecrating their feeding trough.
This follows the rejection of dirty deals by the Treasury where the government was being creamed off. The suspension of payments by government to suppliers triggered fa fierce backlash.
However, the blacklisting of some suppliers this week is a testament of how seriously the government is looking at stemming market indiscipline. But the blacklisting of the companies is not enough looking at how Zimbabweans are good at dribbling authorities. The Zimbabwean economy has for years been dominated by arbitrage. Hence, blacklisting of suppliers might fall short of what is required to restore market discipline.
In essence, if the Treasury was sincere about confronting the demons in the economy, they should have gone further to blacklist the directors of these unscrupulous companies.
Blacklisting the companies will give the directors of those companies enough breathing space to form other briefcase entities in the same trade. They will still dribble the authorities because most of them are unrepentant.
By scrutinising the list of companies blacklisted, even a layman can detect that the suppliers are mostly shelf companies used to engage in illicit activities.
Just a snap check at the Companies Registry on the directorship of the companies can expose shocking results.
Therefore, Treasury must move away from making populist stances on addressing arbitrage. They must take a tough stance.
There must be serious due diligence on tho
se blacklisted companies to ascertain their ownership to avoid such pitfalls in the future. The directors of the blacklisted companies must be blacklisted and arrested. Only then will we take government's fight against corruption seriously.
Related Topics