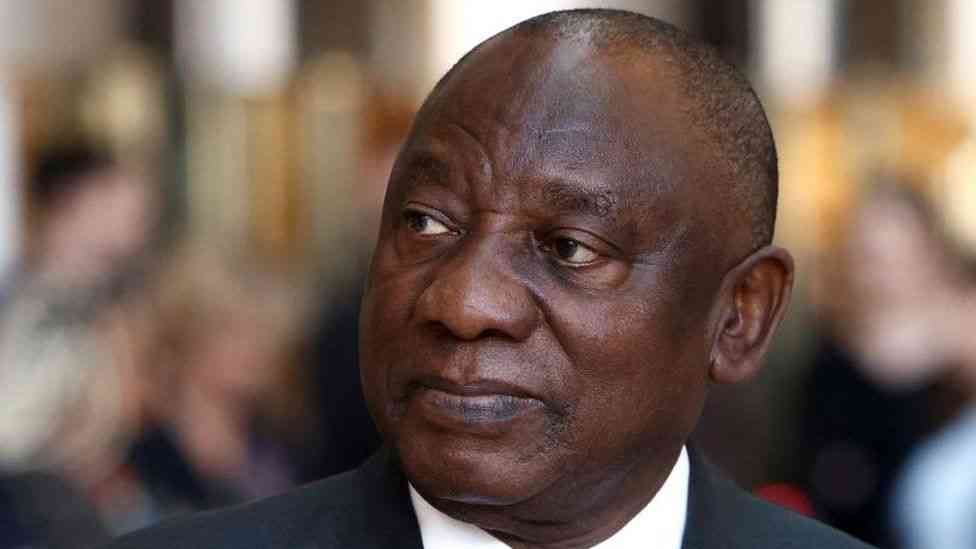 Of late, South African President Cyril Ramaphosa has been making a lot of noise over supposed "sanctions imposed on Zimbabwe".
He has used every opportunity to speak to both his local audience and the international community to urge mainly Western countries to lift their restrictive measures on some individuals and entities in Zimbabwe accused of human rights abuses and corruption.
In his quest — which he appears to have embraced with vigour, as a man on a mission — he has even requested nations, as well as the European Union (EU), to remove these "sanctions", in spite of the fact that there are virtually no longer any such measures in place imposed by the EU.
Similarly, the British — whom he also recently pleaded with to lift their "coercive measures" during his visit to King Charles III — have travel and financial restrictions on just five people and one company.
Of course, he made the same impassioned cry to his United States (US) counterpart, Joe Biden, on another State visit in September last year.
The US, through its Zimbabwe Democracy and Economic Recovery Act has measures on 171 individuals and entities supposed to have, somehow, brought a country of 15 million people, with over 40 precious minerals, and one of the highest literacy rates on the African continent to its knees.
No wonder in his fervent mission, Ramaphosa has failed to proffer a single convincing substantiated piece of evidence to his claims — particularly, how these targeted restrictions had brought an entire richly-endowed country to near collapse.
Admittedly, the imposition of sanctions (no matter their magnitude and extent) will definitely have an impact on the affected country's economy.
Nonetheless, what we are witnessing in Zimbabwe is akin to someone who is punched hard in the face, but ends up losing all their arms and legs (as if cut off), his stomach slit open with intestines falling out, while stab wounds riddle thier body!
Surely, that would not make any sense!
If that were possible, then Newton's Third Law: For every action there is an equal and opposite reaction, would be nonsense.
It is absolutely unimaginable that the targeted sanctions on a handful of individuals and entities could have wrought the carnage in Zimbabwe.
If these sanctions were that demonically devastating, how come the country's President Emmerson Dambudzo Mnangagwa still believes that Zimbabwe can develop a US$12 billion mining industry by the end of this year, and an upper middle-income economy by 2030?
How can a nation be harbouring such lofty dreams if such measures genuinely restricted broader economic growth in the country.
Should the question really not be — why did the Zimbabwe regime not begin growing the economy, expanding the mining sector, and aiming for an "upper middle-income economy" some 22 years ago, when these targeted measures were imposed — since, it is clear they cannot stop us achieving these goals?
In other words, whose fault is it, then, that Zimbabwe finds itself in this pathetic state — where over half the population lives in extreme poverty (surviving on less than US$1,90 a day), and two thirds earning below the poverty datum line, while millions have fled to countries such as Ramaphosa's South Africa?
Anyway, in this article, my focus is not on these so-called sanctions.
I am not really interested in what Ramaphosa has been saying — but rather, what he has not been saying.
If he is so passionate about the miserable plight of ordinary Zimbabweans — as he repeatedly purports — then, why is he always deafeningly quiet in the face of relentless barbaric attacks on the same innocent citizens, at the hands of the ruling Zanu PF party and its regime?
Are we to assume that Ramaphosa's profound love for us is only limited to sanctions and it is not really a big deal that we are savagely beaten up, abducted or killed by the ruling establishment in Zimbabwe?
Did he miss the viral video of defenceless elderly women and men being humiliatingly interrogated for reportedly attending an opposition Citizens Coalition for Change meeting in Murehwa rural area — thereafter, being viciously battered, using tree branches, by Zanu PF thugs?
While he (Ramaphosa) was busy celebrating his African National Congress party's 111th anniversary, on January 8 — and, reiterating his calls for the "lifting of sanctions on Zimbabwe" — was he not aware that there was this video making the rounds?
Well, if he did not know this — now he does! And why is he still so quiet like a church mouse?
We, the people of Zimbabwe — so loved by Ramaphosa so much, to the extent of "championing our cause" — now wait anxiously to hear what he thinks about these endless horrendous attacks on innocent civilians by the Zanu PF regime.
We really do not expect to hear all this nonsense about "quiet diplomacy" — which his fellow South African leader, Thabo Mbeki, hid behind, as he flagrantly ignored the hideous crimes against Zimbabweans by then President, the late Robert Gabriel Mugabe.
If he can make noise about the removal of restrictive measures — then, I am quite sure, he can do the same in condemning the savage long-running reign of terror by the same people who are named on those sanctions lists.
If Ramaphosa is only concerned about the lifting of travel and financial restrictions on a handful of individuals and entities — who are predominantly those in power and already filthy rich, mostly from ill-gotten wealth — then, he is a grave danger to the people of Zimbabwe.
His overzealous support and defence of the privileged ruling class in our country — while totally disregarding the brazen brutally meted out upon innocent civilians — means he is complicit in these crimes.
Ramaphosa's hands, by extension, are also dripping with the innocent blood of ordinary Zimbabweans.
It is clear that all his calls are insincere, and only meant to sound and look good in the ears and eyes of his comrades in Zanu PF.
They have absolutely nothing to do with the sorrowful plight of the suffering, impoverished and oppressed ordinary citizenry — and, neither do they have anything to do with the influx of Zimbabweans into his country.
If he was genuinely concerned about the huge streams of immigrants flooding South Africa — then, he should boldly be addressing the real reasons Zimbabweans are fleeing their own country.
He needs to come out openly and loudly — as he is doing with supposed "sanctions" — urging the authorities in Zimbabwe to stop looting our national resources, and halt the savage brutalisation of defenceless civilians.
Ramaphosa needs to call upon the Harare administration to bring to book all those who have been, and still are involved in horrific attacks upon Zimbabweans.
He needs to urge the Government of Zimbabwe to prosecute all those who shot dead, in cold blood, protesters in Harare on August 1, 2018 — as recommended by his own comrade and former South Africa president Kgalema Motlanthe, after his commission of enquiry.
Zanu PF thugs, even though reportedly, killed opposition CCC supporter Mboneni Ncube in Kwekwe and mutilated a mother, Moreblessing Ali of Nyatsime last year, and nowhere ever did we hear him utter a word about it.
The list of barbaric attacks on the opposition and innocent citizens is as long as the Bible, but Ramaphosa has been quiet like a Bhudhist monk in meditation.
Why is he silent when the electoral field is not level, and clearly biased toward the ruling establishment — leading to endless disputed elections in the country, with the resultant political instability, polarisation and flight of Zimbabweans to his own country?
That he will ever say anything, besides the dreary sanctions, would be too far-fetched to hope for.
He might as well forever keep quiet about our situation and plight because he is too ill-informed about it to say anything.
Tendai Ruben Mbofana is a social justice advocate, writer, researcher, and social commentator. Please feel free to contact him on WhatsApp or Call: +263715667700 | +263782283975, or Calls Only: +263788897936, or email: [email protected]
Related Topics