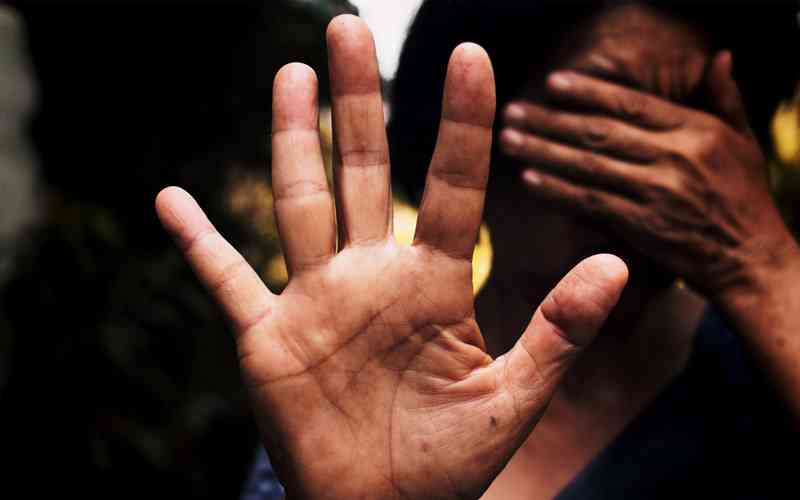 DURING the 16 Days of Activism Against Gender-Based Violence, Zimbabwe Lawyers for Human Rights (ZLHR) notes with concern that despite increased cases of gender-based violence (GBV) in the country, there is limited access to safe shelters for survivors.
This has made survivors more vulnerable as they do not have safe spaces to run to.
Government needs to do more in supporting and investing in supporting survivors of GBV.
ZLHR and its partners implemented a Women's Empowerment project, supported by Irish Aid, in three districts namely Insiza, Bikita and Mutasa from 2017 to 2022.
One of the key findings that was observed from this project was that, while there are high numbers of cases of GBV in those areas, there is insufficient infrastructure and resources to support survivors.
The most notable finding of the project was that government does not have any shelters for survivors of GBV and the Department of Social Welfare is not resourced to assist survivors of GBV.
Most of the shelters are run by civil society organisations (CSOs) even though government has a primary role to provide them.
This is particularly concerning as CSOs do not have capacity to sustain the running of these shelters, which will see many of them close down.
The shelters serve the very important role of providing temporary accommodation and support for survivors of GBV.
They are places where survivors can be safe, access healthcare services, access psycho-social support, obtain knowledge of the law and access legal support services to obtain remedies.
In the absence of these shelters, survivors have nowhere to go and may end up returning to the only home they know, which is where their perpetrator is.
This then makes it difficult for them to pursue any legal remedy and leaves them vulnerable to further abuse.
ZLHR, in partnership with Musasa Project, raised these concerns during a meeting with the Parliament of Zimbabwe on November 29, 2022, to advocate for the provision of shelters by government for survivors of GBV.
The meeting raised policy makers' awareness of the work that ZLHR and its partners have done under the Women Empowerment project, and the findings of the project, in particular highlighting the current shortage of shelters for women and girls who are survivors of GBV.
It encouraged lawmakers to vigorously advocate for the allocation of a specific budget for the construction and maintenance of government-funded shelters for survivors of GBV.
To create safe shelters for survivors of GBV, ZLHR calls upon government to:
lPrioritise the establishment of shelters by government for survivors of GBV;
lAllocate sufficient funding in the current and subsequent budgets for survivors of GBV, catering for the construction and maintenance of GBV shelters, as well as medical and psychological support, legal aid, and empowerment and livelihood skills;
lPrioritise the training of all police officers and all court officials to support victim friendly units, and to enable them to sensitively, empathically and effectively support survivors and process cases of GBV.
ZLHR
Political parties should have clear policies to curb violations against women
ON October 18, 2022, the Women's Academy For Leadership and Political Excellence (Walpe) with support from the Netherlands embassy hosted a high-level conference with 20 aspiring women leaders representing Zanu PF and Citizens Coalition for Change (CCC).
The women leaders who attended occupy provincial and district level positions within their parties.
The platform created a safe space for them to interact and share challenges they face within their political structures and in the communities, as women who actively participate in political and electoral processes.
Some of the cross-cutting issues presented by the women included, sexual harassment, politically-motivated violence, vote buying and cyber bullying.
They highlighted that in most instances, women in politics are viewed as sexual objects and rising within leadership structures depends on who you are having sex with rather than one's qualifications, potential and capability.
The women also stated that cyber bullying and name calling through the use of derogatory language is dominant in political parties.
Some women leaders indicated that lack of adequate resources to campaign affect the outcome of the result as they would have failed to reach to more people in their constituencies.
Men within political parties also take advantage of the lack of resources of women and ask for sexual favours in exchange for campaign material.
Some of the recommendations shared are that:
lIt is important for all political parties to have comprehensive sexual harassment policies that is understood and signed by all members to reduce instances of and protect women from sexual violations.
lCases of sexual harassment must also be thoroughly investigated and perpetrators punished accordingly.
lThere is also need for resources to assist women to effectively campaign pre and during elections.
Walpe
Related Topics