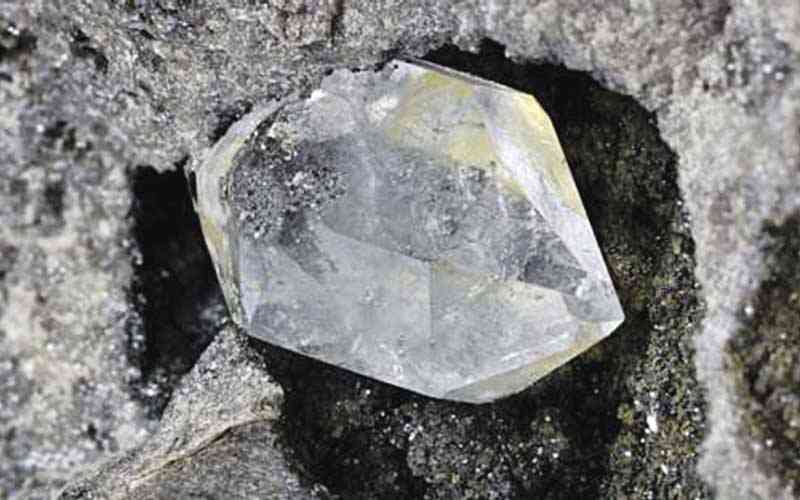 THE African political and economic perspective mindset and landscape need to be changed if we are to reap from the gains of our independence.
It looks like African leaders are still holed up in the past and have lost the political radar and moral compass which pushed them to go into the bush and fight the enemy.
Most African leaders are now obsessed with retaining power under whatever circumstances rather than developing and uplifting the standards of lives of the people they are supposed to lead.
We were accustomed to taking over power, but lacking the developmental part of it.
It's high time African leaders introspect and see where their countries stand since they took over the reigns from their erstwhile colonial masters.
It is a fact that the African Union and Sadc have been caught with their pants down in addressing the challenges the continent is facing and waited for Westerners to decide for them on which action to take.
A very good example is what happened in Swaziland and Cabo Delgado in Mozambique, just to mention a few areas, where insurgencies occurred, but Sadc took ages to quell the instabilities.
This is clear testimony that the old order is still locked up in a lackadaisical way of solving problems.
It is too slow when approaching political crises.
We need serious think-tanks in regional geopolitics when it comes to decision-making.
The failure by Sadc to come up with solutions is a cause for concern and shows that we are not yet there if we are meant to make an impact as a continent.
We need leaders like the late Tanzanian President John Magufuli who showed us the other side of African leadership by proving that home-grown solutions are the nuggets to development and will save the African continent from the dependency syndrome.
Magufuli left a legacy of the fastest industrialising country on the continent. Many of his people will remember him for the huge projects which he left behind.
Africa needs presidents who spend much of their tenure going around the country to meet their constituencies than globe-trotting to European countries, where they will be enjoying coffee and snacks.
Magufuli would use these tours to address people's needs, demanding solutions on the spot to address the various challenges faced by the citizens.
Africa needs leaders who have the zeal to fight corruption and punish all those found on the wrong side of the law without fear of favour.
This is the only way the continent can develop and shrug off the poor governance tag it is carrying.
Zambian President Hakainde Hichilema is doing well and is a very good model of an African leader who wants to see a nation prosper.
In Zimbabwe, they are still practising Stone Age politics, where the opposition is treated like an enemy of the State.
There cannot be meaningful development in a country where there are serious media restrictions, where the opposition does not have space in the mainstream media.
Africa is very rich in resources, but we are failing to make use of such resources to benefit our own people.
A very good example is the discovery of oil in Namibia. Could be this a curse or blessing to the country as those who have discovered it will have a big share of benefits more than the locals.
In Zimbabwe, there was excitement when we discovered diamonds in Marange, Manicaland province, which later benefited the elite.
Just recently there was excitement following the discovery of oil in Muzarabani.
The big question is: How many Zimbabweans are going to benefit from the extraction of that oil?
Africa must wake up and smell the coffee. - Leonard Koni
Spike in suicide cases a cause for concern
PLATFORM for Youth and Conmunity Development (PYCD) joins the whole world in commemorating the World Suicide Prevention Day 2022 edition.
This day which has been honoured yearly on the 10th of September since 2003 by the International Association for Suicide Prevention in collaboration with the World Health Organisation, is important and the right prescription for suicide awareness raising. This day which normally stretches to October 10 which is the World Mental Health Day, provides an opportunity for governments and civic society organisations to be proactive in discussing and proposing various ways and measurers aimed at preventing people from dying by suicide.
According to the World Health Day, more than 700 000 people are dying every year as a result of suicide. Research has confirmed that 77% of those dying of suicide are found in low and middle income countries. The theme for this year2022 is: Creating Hope through Action.
PYCD believes that reduction of suicide is a vital public health consideration which must be prioritised to prevent untimely death and serve the millions of people who are experiencing intense grief due to the loss of their loved ones
As a grassroots-based organisation operating in the rural areas of Manicaland, PYCD has recorded an increasing number of suicide cases of at least one person every week since the outbreak of COVID-19 in 2020 .These are very alarming statistics that we are dedicated to reduce. In Chipinge suicide is among the four topmost causes of mortality among the young people below the age of 35 years. The causes have been linked to socio-economic challenges, some associated with improper marriage and infidelity.
PYCD has also noted the absence and lack of sustainable institutions that provide psycho-social support and mental health.
In addressing these identified challenges, PYCD has since responded by institutionalising basic counselling at the PYCD Centre in Checheche through a drop in facility. The public in and around Checheche in Chipinge, has had an opportunity to visit the PYCD Centre and receive counselling and coping strategies that are being offered daily by a team of experienced and certified community actors who are part of the PYCD structure. - PYCD Information Department
US fomenting wars everywhere in the world
A LITTLE while ago, I wrote about the so-called Russian invasion of Ukraine.
l dwelt in large part on the history, not only of Russia and Ukraine, but also in snippets with regard to Eastern Europe as a bloc, vis-a-vis Western Europe as a conglomerate almost totally at the beck and call of the US at the slightest tweaking of the ear by the latter.
Russian President Vladmir Putin (and not Vladmia, as he is erroneously called by his antagonists even in Zimbabwe, especially those who are in avowed opposition to him and his government) echoed pretty much my version of the war, stating that Russia is set to regain the lands lost to enemies centuries ago even before the US was born in 1776.
Today, Europeans, the progenitors of the Americans, are being towed around by their rebellious and belligerent offspring. The US is fomenting trouble between China and her contiguous neighbours, namely Taiwan and Hong Kong, both whose people are of Chinese descent.
They are in Asia, a continent as alien to the US as Jupiter is from planet earth. It is said that power corrupts, but absolute power corrupts absolutely. The US is not only intoxicated with power, but irretrievably addicted to it. I did not know that the human race is so gullible.
A world order that is reposed in or surrendered into the hands of one superpower ceases to be an order, but utter disaster for the world. The US is acting unilaterally, if not dictatorially. China is a tough customer. The US knows that China is not Iraq or Syria or Libya or Afghanistan, Vietnam or Japan for that matter.
The US has never won a war directly. Its war with Britain was not a conventional war between enemies, but between an aberrant and recalcitrant child. It was a war characterised by filiality.
Otherwise, the US is a coward. It joined World War II pretty much towards the end. What is clear is that Americans will soon become war weary, resulting in war fatigue. They are as human as all of us, after all.
The Ukraine and Russian conflict bears testimony to this observation. The US cannot continue to "rebuild" the economies of surrogate States and still maintain economic growth domestically. Its resources and capacity are not inexhaustible.
Wars of the post-modernity era are not a one-day-wonder anymore. What does the US want in North Korea that the little nation must reject China or sever its links all together? The US must forget playing funny tricks with China. The country is a different kettle of fish.
The Ukraine crisis is wreaking havoc throughout the world, provoking China into a global conflict that will definitely force Europeans to turn their backs on the US, especially countries such as Germany and France who had a lukewarm if not cautions approach to the Ukraine crisis in the first place.
China is the world's second largest economy and the fastest growing. She is a mass producer multi-sectorally. - Martin Stobart
Related Topics