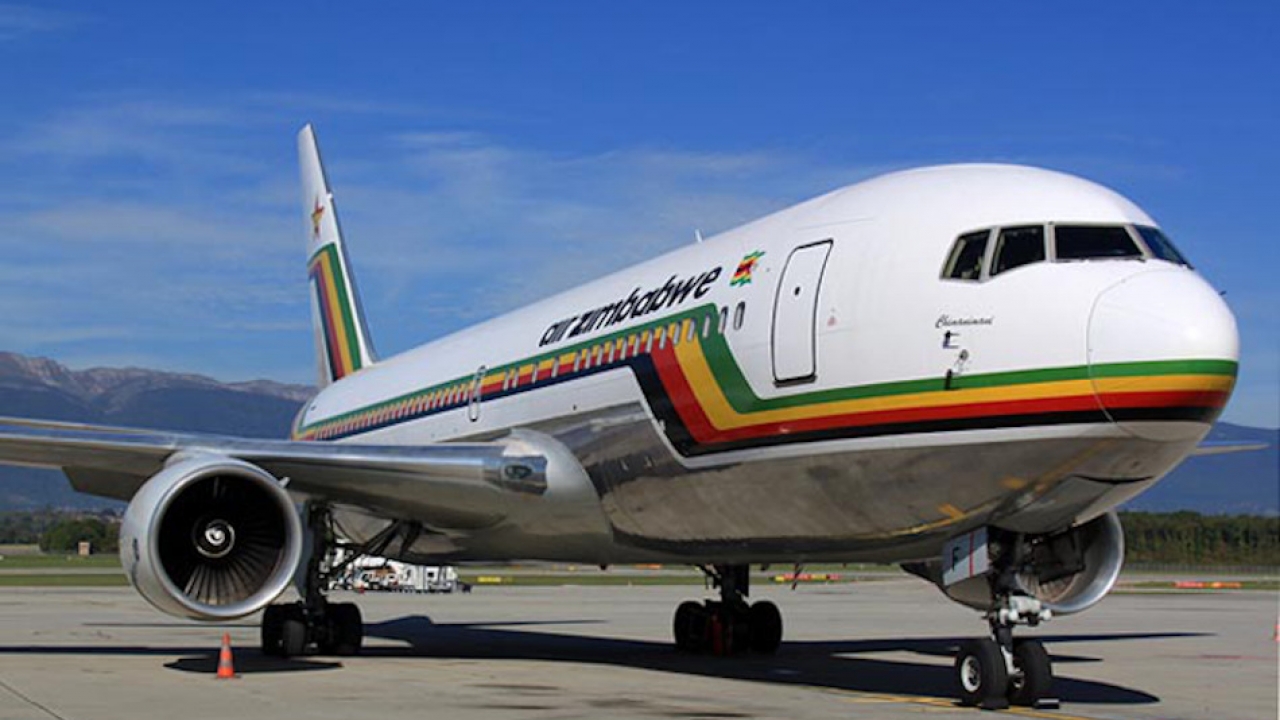 FREEMAN MAKOPA THE man who took over the Air Zimbabwe (AirZim) chairperson's position this week stepped in with a bit of caution.
Silvanos Gwarinda, one of the country's biggest aviation brains, was given the difficult task to lift Zimbabwe's national flag carrier out of pandemic inspired headwinds.
But Covid-19 induced lockdowns, which grounded the global aviation system only compounded a decade-long loss-making patch at AirZim, which turned an airline once described by the United Nations as Africa's most promising carrier into one of the region's worst.
Gwarinda acknowledged the grave state of affairs at Zimbabwe's crumbling aviation firm that he and his six-member board team inherited.
He disclosed that out of AirZim's eight aircraft fleet, a "number of these are not serviceable".
But Gwarinda was more worried about deteriorating capacity utilisation levels within the fleet.
Vowing to put all hands on the deck, the new AirZim chairperson still warned that low load factors would be a "recipe for disaster".
"We have the air assets; eight aircraft in total (B777 x 2, B767 x 2, B737 x 3 and EMB-145 x 1), but we have lost a number of pilots to the global airlines and a number of these aircraft are also not serviceable," Gwarinda noted in his acceptance speech.
"Utilisation levels of our air assets are also below comparable benchmarks. Due to the perishability of the airline product – the seat – more will have to be done by AirZim in order to achieve reasonable seat factors for operational viability.
"This is the current scenario: Aircraft utilisation levels are extremely low; there is reliance on operating short sectors only and low passenger load factors are being achieved.
"This is a recipe for disaster in the aviation world. Why? Your aircraft unit costs per hour and per seat will be increased substantially. This will result in very high and unsustainable break-even load factors.
"Bold, tough and courageous decisions would have to be taken as we work towards restoring glory at AirZim.
"We are going to work extremely hard to reverse such a trend. There is no congruency in the current route network when compared to all the eight aircraft on our books," he said.
Gwarinda reminded the media that AirZim used to run a healthy international route network, flying to London, Frankfurt, Dubai, China, the whole of the Southern African region, including Nairobi.
He said his board and government control 100% shareholding in the airline had to get AirZim "back on the world map".
"There is a huge gap in the provision of air cargo capacity between Zimbabwe and our trading partners. This is an opportunity that Air Zimbabwe will have to seriously consider when they work on their fleet development plan," Gwarinda added.
He is the latest of a series of leaders, who moved into the airline with high hopes but left downbeat following excessive interference into the airline's 76-year-old asset's operations.
Transport and Infrastructural Development minister Felix Mhona said: "The board chair is a very versatile and hands-on air transport professional, with close to 40 years working experience in key strategic positions in marketing/sales development, commercial planning, bilateral air services negotiations, route network development, tourism and aviation consultancy, tourism and academic industries with a PhD in Air Transport and Tourism Management from the University of Westminster, London, UK."
According to Gwarinda, the airline will aim to reactivate its International Air Transport Association (IATA) membership in order to safeguard the attractive interline business.
This is also linked to AirZim rejoining the IATA clearing house and being part of the global network.
He said the rest of the 290 IATA members, who contribute 83% of the global air output, would not want to do business with AirZim without joining the aviation league.