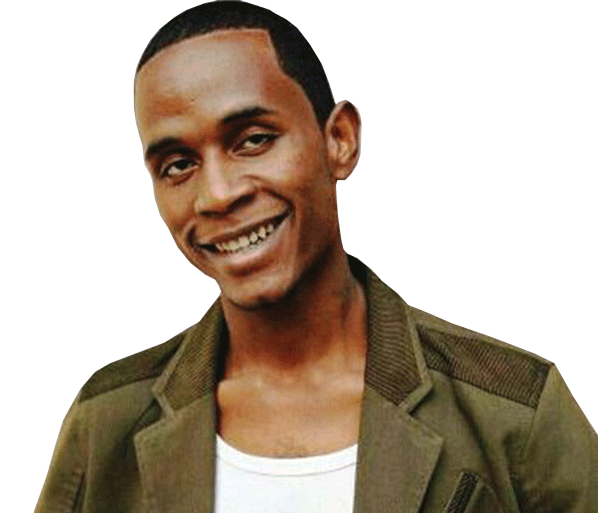 BY CHIEDZA MAZHANGARA A FRESH-FACED visually-impaired boy captured the heart of the nation in 1998 with his keyboard playing prowess. He had just released his debut single Shandisa Chipo Chako which was receiving heavy rotations on both radio and television stations.
The song went on to catapult him to dizzy heights and at some point he left the country for the United States.
Years have gone by, the boy has grown into a man and 24 years later he is still holding on to his childhood dream of spreading the gospel through music.
Although Munyarardzi Munodawafa was once visually impaired, he did not allow his eyesight to limit him from pursuing his dreams and through the Lord's mercy, he regained his sight once again.
He was born blind, but through several surgeries in the United States, Munodawafa managed to gain his vision.
In an interview with NewsDay Life & Style, Munodawafa shared how he started his journey in the music industry at a very tender age of four.
"My parents told me that my passion for music started when I was very young. My father was a pastor at a certain church and he was talented in keyboard playing. We had a keyboard at home and the church praise and worship team used to rehearse at our house.
"From what my parents told me, after the choir's rehearsal I would then try to go and play the keyboard trying to imitate what they were doing. So after noticing my passion, my father then taught me how to operate the instrument and I can safely say this is how I got into the music industry," Munodawafa explained.
Munodawafa, whose song Zodzo contributed to his rise to fame, further narrated that he also went to Kapota School for the Blind in Masvingo and luck was on his side as the school managed to acquire instruments through the assistance of some donors.
Attending the school then further became a double blessing for him as his father also became the instrument instructor at Kapota School, hence he got the opportunity to be taught by someone close to him.
Grace continued to visit him and in 1997 he got the opportunity to join the Music Crossroads at provincial and national levels. This catapulted him into the limelight and by that time he was getting invitations to perform and minister at several functions including State functions.
In 1999 he performed at the Harare International Festival of the Arts and this helped him grab the chance of going to the United States of America where he pursued his education.
He has released six albums and this year he released a single Mweya Mutsvene, which featured Lucky Chikuwa from ZCC and has also featured on Mathias Mhere's latest album on the track Mukundi.
He applauded artistes for working hard adding that they should be more creative and desist from only singing choruses and hymns which are already known.
He added that music has also improved as artistes are now slowly becoming more professional, putting in mind that music is also a business.
Follow us on Twitter@NewsDayZimbabwe