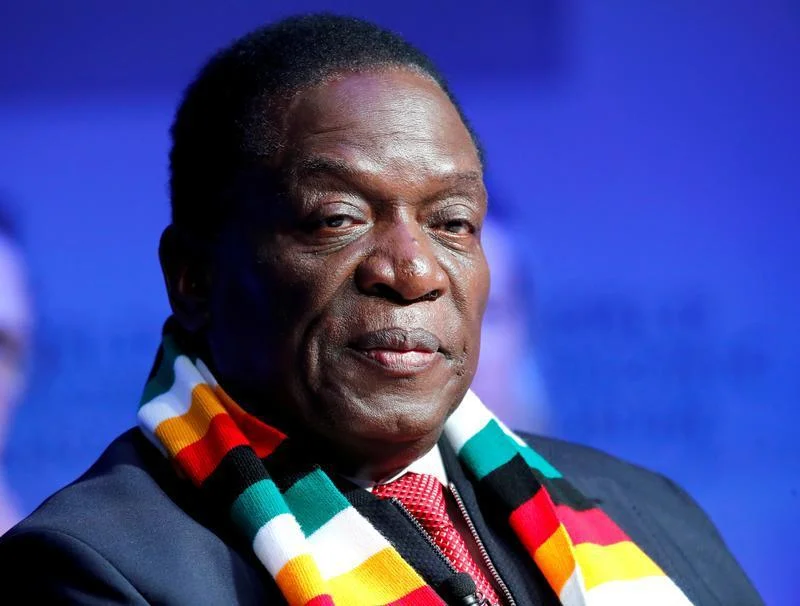 PRESIDENT Emmerson Mnangagwa clocked four years at the helm last week since taking oath of office in 2018, sparking debate on his administration's track record towards ending Zimbabwe's intractable economic crisis and decades of international isolation.
Emerging victorious from a poll in 2018, Mnangagwa was sworn in on August 27, promising to steer the crisis-ridden country to economic recovery and democracy. His wafer-thin victory against opposition leader Nelson Chamisa was upheld by the Constitutional Court.
Four years on, critics are drawing comparisons on his leadership, partly blamed for destroying a country that was once described by Julius Nyerere as the "Jewel of Africa." Nyerere, who served as Tanzania president from 1964-1985, among other luminary leaders in Africa, is widely recognised for the support he lent to Zimbabwe during the liberation struggle.
At the height of factional wars ripping Zanu PF, Mnangagwa, backed by the military, ousted an aged Robert Mugabe in November 2017, ending his near four-decade rule.
In what was expected to be a new dawn for Zimbabwe, Mnangagwa began his first term in office riding on international goodwill, marking an end to Mugabe's belligerence towards the West and inspiring hope that the Southern African country would shake off its pariah status.
His rhetoric, then, premised on the mantra "Zimbabwe is open for business" and promises of ushering in a new dispensation resonated with multitudes, at home and abroad.
However, with Mnangagwa's first term in office coming to an end, analysts contend that the President, who, on several occasions, has pledged to fix Zimbabwe's multifaceted crisis, has continued to pursue Mugabe's policies at an astonishing rate.
Zimbabwe will hold general elections next year.
Mnangagwa mostly draws criticism against three cardinal points: his failure to address Zimbabwe's worsening economic crisis; lack of political will to curtail endemic corruption; and growing intolerance towards dissent.
Within that panoply of criticism, lie perceived incompetence by his administration to stem the economic tide, failure to introduce investor-friendly policies and rampant profligacy in a sea of poverty.
The more scathing critics blame Mnangagwa for also failing to address the Gukurahundi question which arose when Mugabe deployed the North Korea-trained 5 Brigade in Matabeleland to quell dissent during the country's early years of Independence.
At that time, Mnangagwa, who for a long time had served as Mugabe's personal assistant, was State Security minister and widely regarded as his enforcer.
Some estimates put about 20 000 people as having been killed during the Gukurahundi disturbances. Reports state that an estimated 30 000 people died during the country's liberation struggle.
University of London Professor of Politics Stephen Chan concurs that although Mnangagwa had a golden opportunity to take a different path from Mugabe's disastrous way, he chose to pursue Zanu PF sectarian interests to the detriment of the country.
He argues that the President squandered a golden opportunity to do things differently.
"Mnangagwa came into office with Western powers prepared to give him a chance. There was a warm reception for the message 'Zimbabwe is open for business'. And governments wanted to see whether there would be a liberalisation of the political environment. None of that happened. So, the message was seen as hollow words," Chan said. "Mnangagwa's greatest failure has been to follow the path of Mugabe in achieving the highest inflation in the world."
In 2008, with Mugabe at the helm, Zimbabwe battled a tanking economy, a worthless currency, while topping the highest inflation records in the world.
Currently, Zimbabwe's inflation stands at 256%, the second highest in the world.
Tshwane University public affairs associate professor Ricky Mukonza concurs that though Mnangagwa's ascendency to the helm generated hope, his performance has left citizens and the international community "disillusioned" owing to his catastrophic leadership.
"The coming in of Mnangagwa as president generated some hope that the fortunes of the country were going to change. However, four years down the line, there is general disillusionment about his tenure in office. Politically, he has not managed to stabilise the country. The running of elections is still being questioned and this has affected the outcome," Mukonza said.
"What he did was more of continuing, if not perfecting, Mugabe's way of doing things. This is why he has not been successful."
Chan and Mukonza, however, agreed that Mnangagwa, despite his shortcomings, may win next year's election, but for different reasons.
In the case of Mukonza, he postulates that Mnangagwa, riding on the advantage of "incumbency" may carry the day at the polls in 2023, despite his glaring shortcomings.
"Mnangagwa has very high chances of being elected next year. However, this has nothing to do with his performance or that of his government. This has to do with the fact that the system, as it is, favours him as the incumbent. All state institutions will be used to support his re-election," Mukonza said.
Yet Chan argues that Mnangagwa may win next year's polls due to a weak opposition, which has failed to present robust policy alternatives.
"The elections next year will be difficult to predict. The opposition is not organised. It has no detailed alternative policies. It has soundbites, but nothing which is acceptable as a detailed planning scenario and with no policy organs to devise one," Chan postured.
Chan, however, contends that due to Mnangagwa's failures, the opposition could sneak into government, voted by a restive populace.
"But voters may be so disenchanted with the government that they will seek to give somebody else a chance. It could even be a split government, with Chamisa winning the presidency, but Zanu PF winning parliament," Chan said.
Economist Tawanda Purazeni said Mnangagwa's biggest undoing was the economy.
"His first tenure is largely associated with a turbulent economic environment as measured by key economic parameters," he said.
Related Topics